SBRM Parrots Vol 2 - Macaws of the World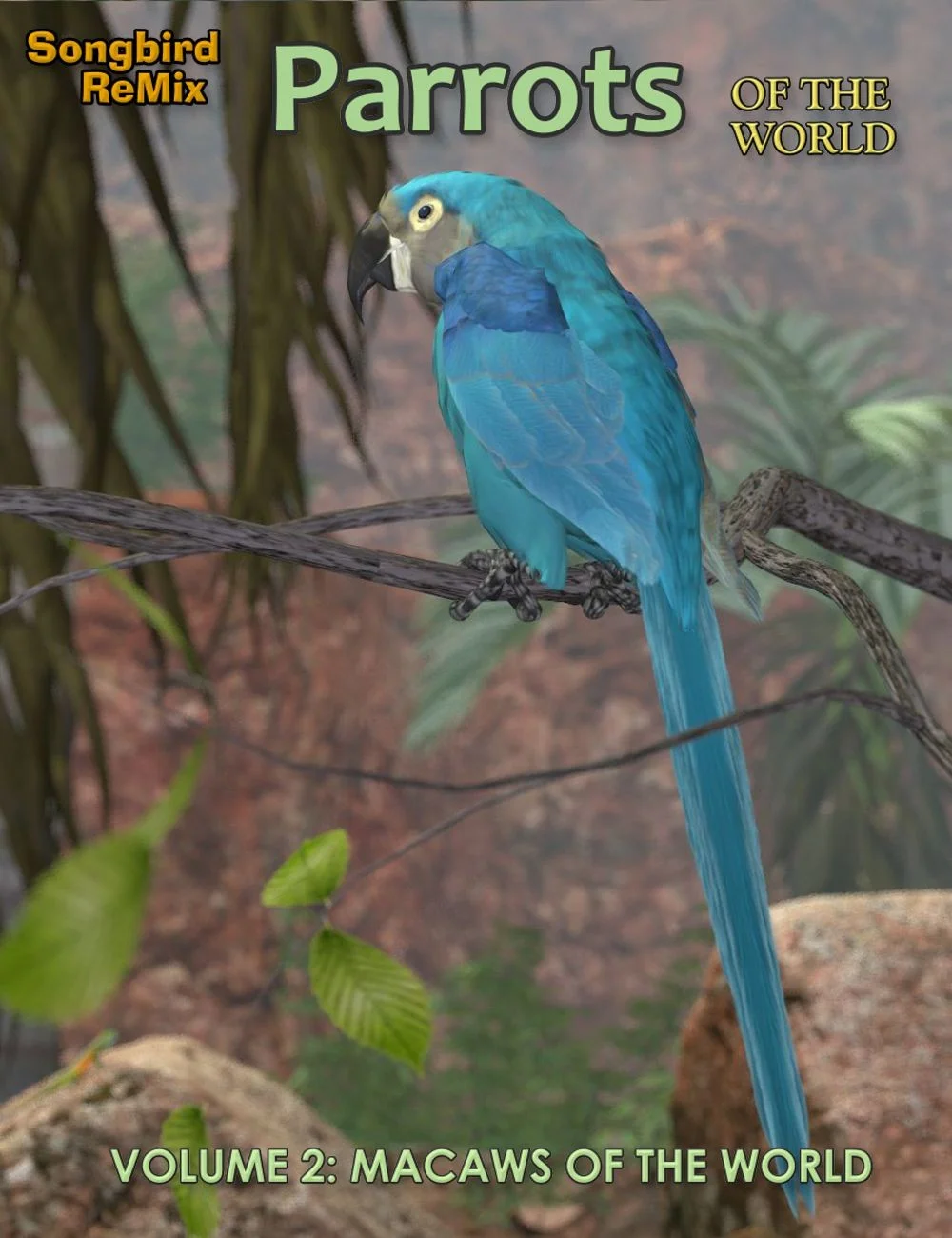 ---
SBRM Parrots Vol 2 – Macaws of the World
Macaws of the World adds 13 new unique parrots to the Songbird ReMix library. Macaws are New World parrots. They have proportionately larger beaks, long tails, and relatively bare, light-colored, medial (facial patch) areas that distinguish them from other parrots. A macaw's facial feather pattern is as unique as a fingerprint. In aviculture, they are popular companion parrots; in the wild, their numbers are dwindling and there are conservation concerns.
This set includes macaws from the largest one, Buffon's (great green) which averages about 88 cm (35 in) in length, to the smallest member of the family, the red-shouldered macaw, which is no larger than some parakeets.
There are two versions of this set for native support in Poser and DAZ Studio. Materials have been tuned to support Iray, 3Delight, Superfly and Firefly renderers.
Models (.obj, .cr2, .duf)
Songbird ReMix Parrot2 Base
Blank, untextured model
Primarily for users who wish to experiment with poses or customize their own species of bird
Bird Species(.cr2, .duf)
Glaucous Macaw
Lear's Macaw
Blue-and-Yellow Macaw
Blue-throated Macaw
Great Green Macaw
Scarlet Macaw
Red-fronted Macaw
Chestnut Macaw
Red-bellied Macaw
Blue-headed Macaw
Blue-winged Macaw
Golden-collared Macaw
Red-shouldered Macaw (plus 1 subspecies)
Textures
Main Maps 4000 x 4000
Poses (.duf, .pz2)
Parrot Flight1
Parrot Flight2
Parrot Perch
Parrot Perch2
Parrot Squawk
Parrot Stand
Parrot Stand2
Parrot Walk
Parrot Wing Stretch
Field Guide and Manual in .PDF format (Includes detailed information about behavior, nesting and range)
---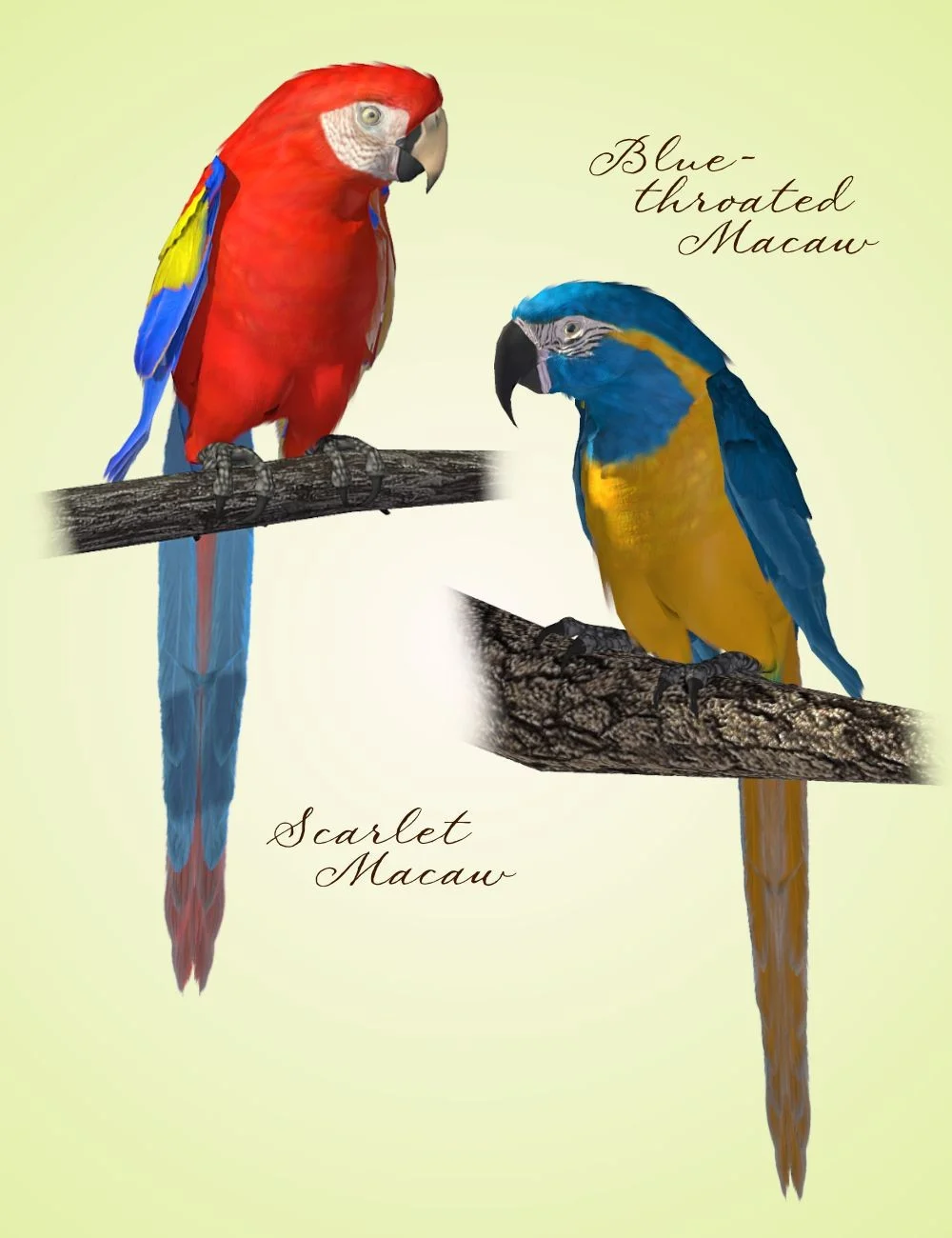 Download from QtyFiles Service
---