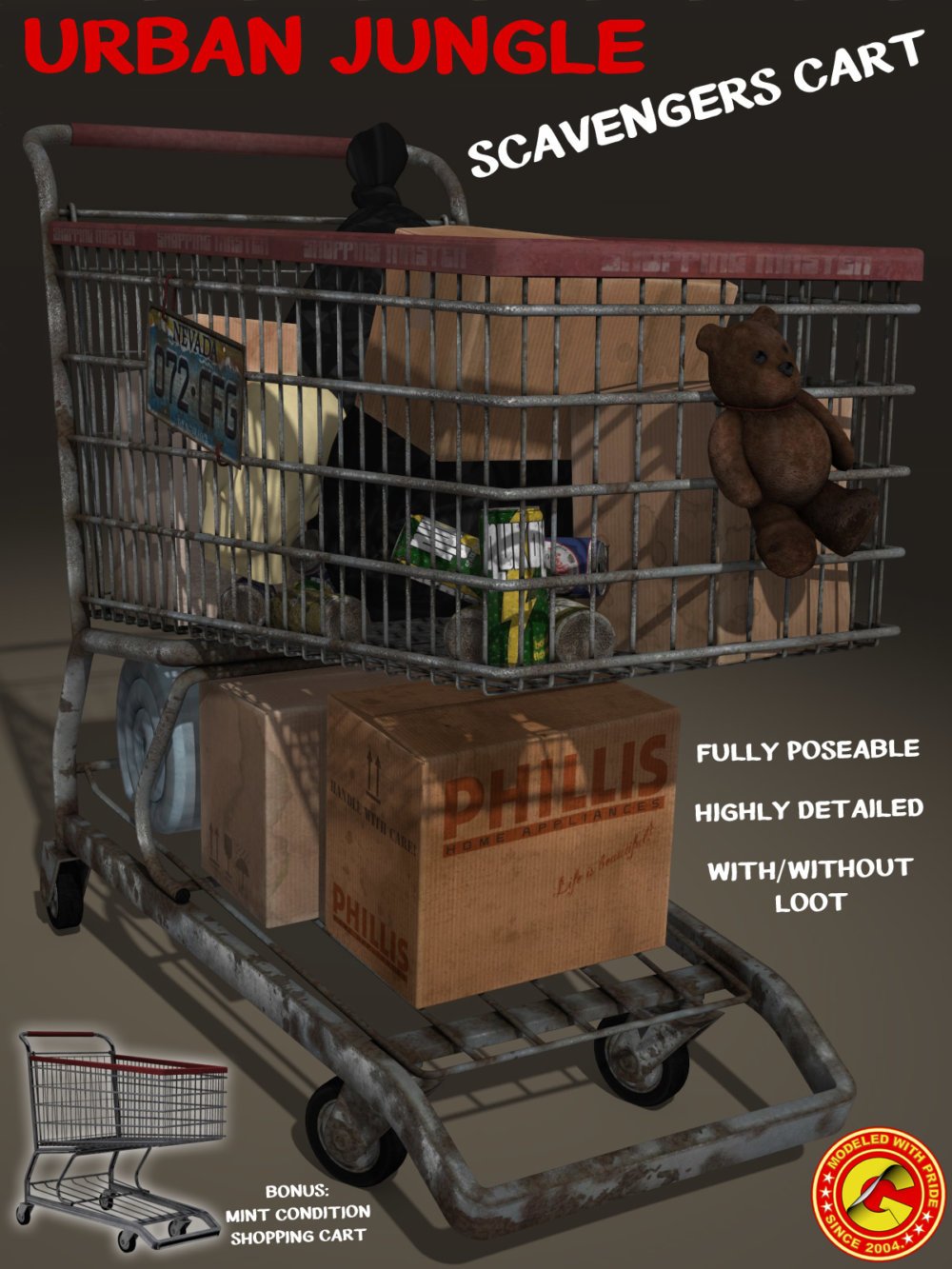 For someone, shopping utility… For someone basic mean to transport all
personal belongings in a cruel, modern world.
Shopping cart in two different style: new for everyday shopping in the mall,
and more 'exotic' version, filled with scavenged loot. Attention is paid to
the smallest details, in geometry and textures, allowing powerful close-up
renders.
You can rotate wheels, and open/close back divider.
'Loot' can be removed, and you can fill cart with your own stuff.
Poser 6, Poser 7+, Poser Pro 2010+, Poser Pro 2014 & Game Dev; DAZ Studio 4.6+ with some adjustments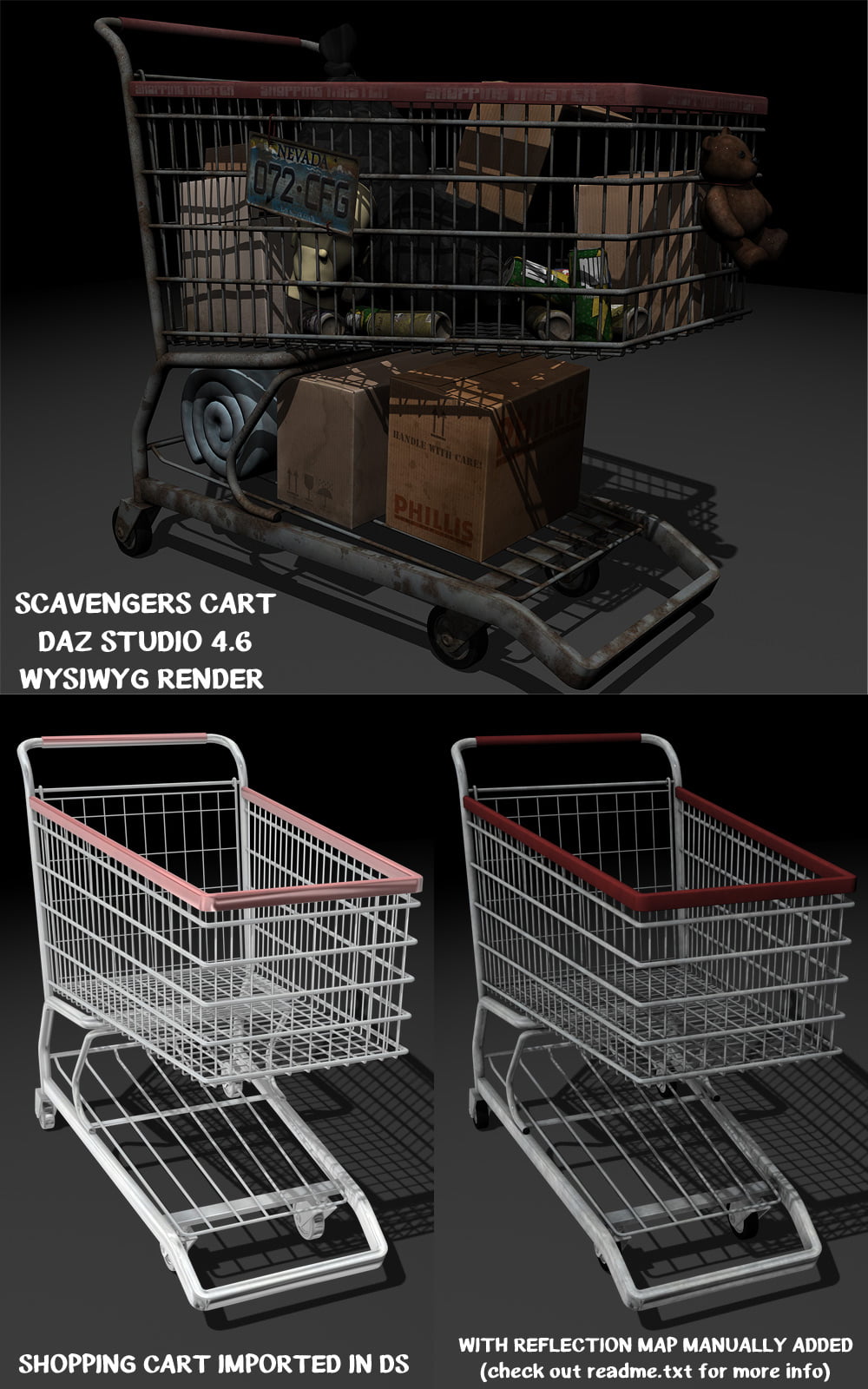 ---