Sci-fi Charging Station Unit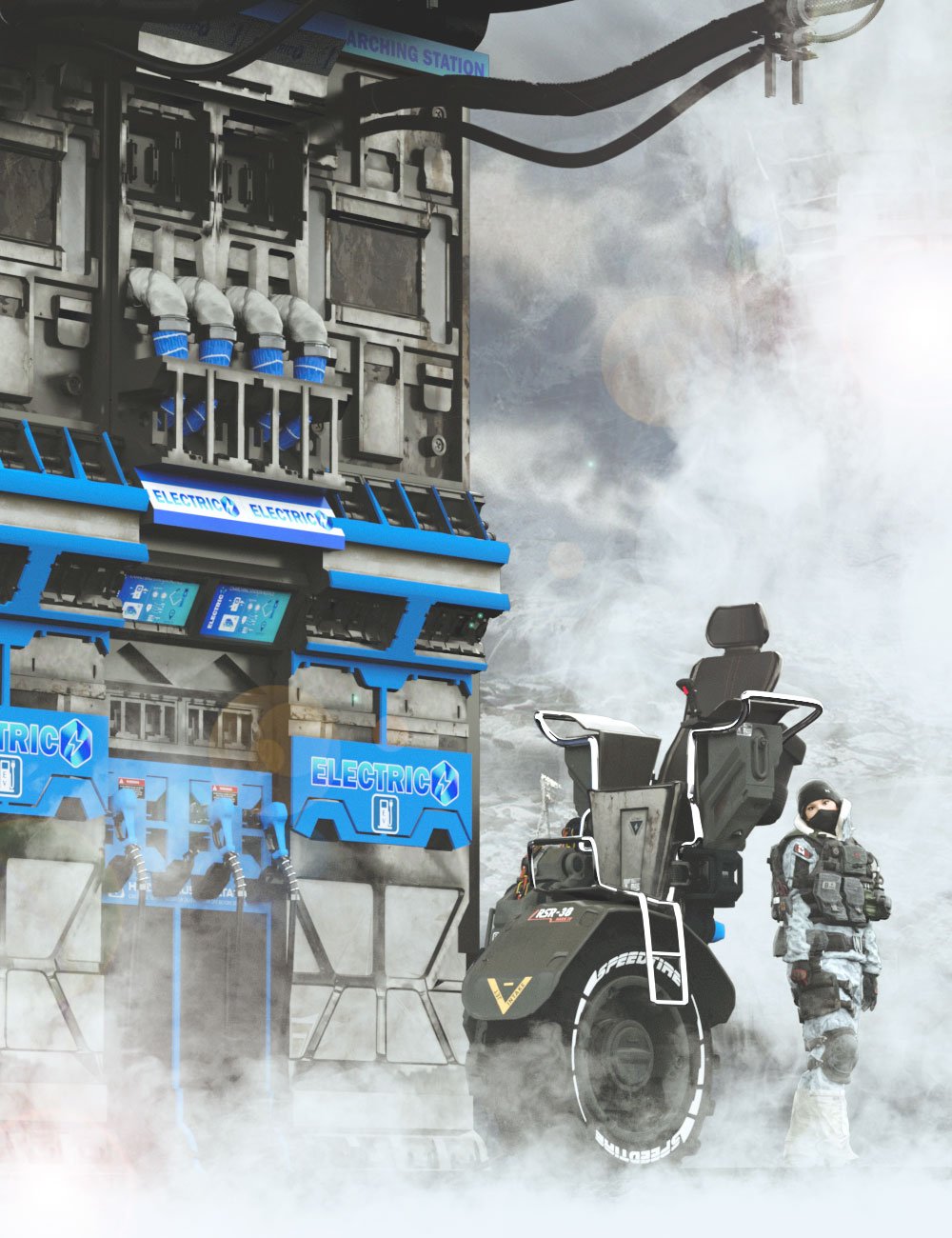 ---
Sci-fi Charging Station Unit
A white, icy desert had covered the earth.
It was well after the great climatic catastrophe.
The man had finally succeeded in adapting to this new polar universe.
The conglomerate had known how to take advantage of the situation, and the monopolies managed the energy. Electrico, for example, was everywhere. So much the better. The heat engines had been replaced by electric batteries and flourished in the cold landscape of recharging units as before service stations. We could see the sign from afar… particularly at night. The Station Electrico that was near my house was like a beacon at night. I didn't lose my way on the white track. And… that's where I saw him the first time. Alone in the cold, she waited for her one-wheeled motorcycle to be recharged.
Sci-fi Charging Station Unit is a set consisting of an electric service station and a one-wheeled motorcycle delivered with a set of 5 different textures.
A "loaded" position and a "resting" position will allow you to compose your scene as you see fit.
Driver poses for Genesis 8 Male and Genesis 8 Female are also included.
We hope that this futuristic set will give you complete satisfaction to complete your sci-fi scenes.
---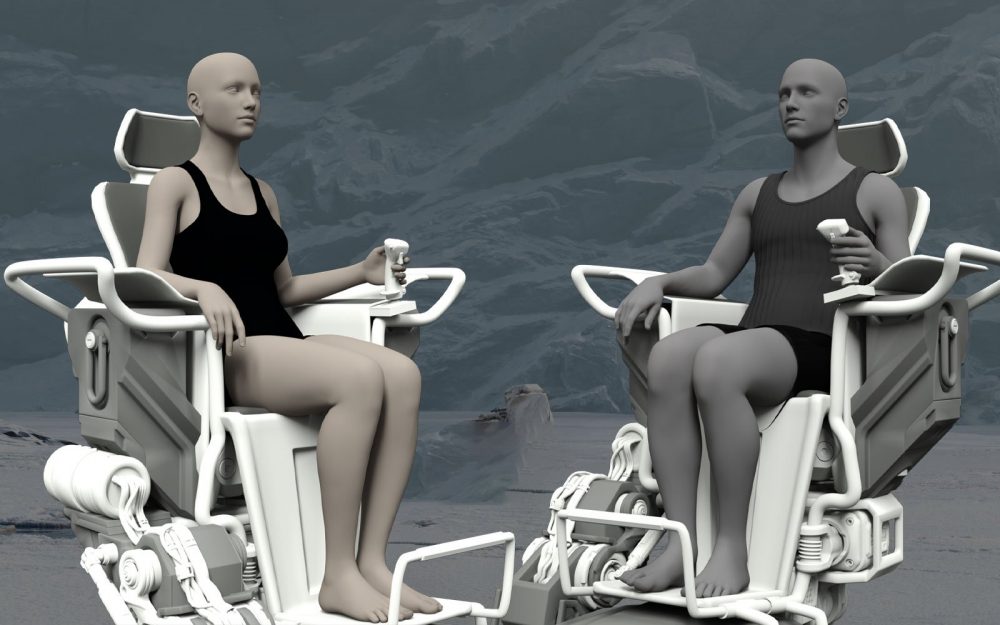 Download from QtyFiles Service
---