The DigiVault's Sci Fi Cruiser is an easy to use, high detail, large scale set that comes with 160 Diffuse, Specular, Bump, and Ambient texture maps ranging in size from 1024 X 1024 to 2048 X 2048. It has three fully articulated weapons turrets, two revolving comms dishes and four separate airlock hatches that can be opened and closed with ease.
The set also includes The DigiVault's Stardome Sphere that will enable you to easily set up a star filled, nebulous backdrop. The Stardome comes with an 8192 X 8192 texture map and needs only to be rotated to change the background.
External and internal lighting are included as is a camera position to get you started.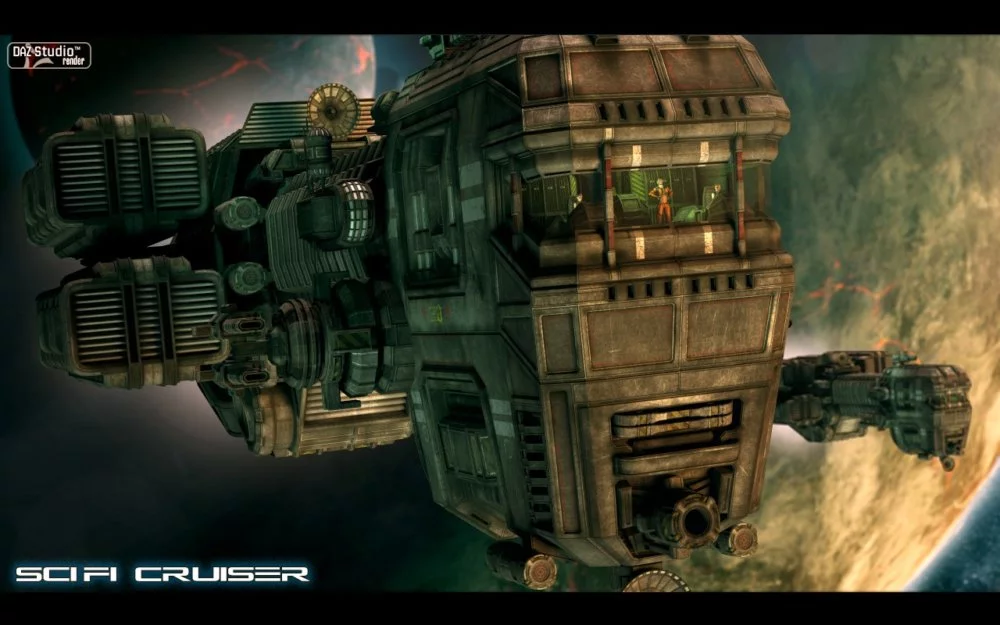 Download from QtyFiles Service
---