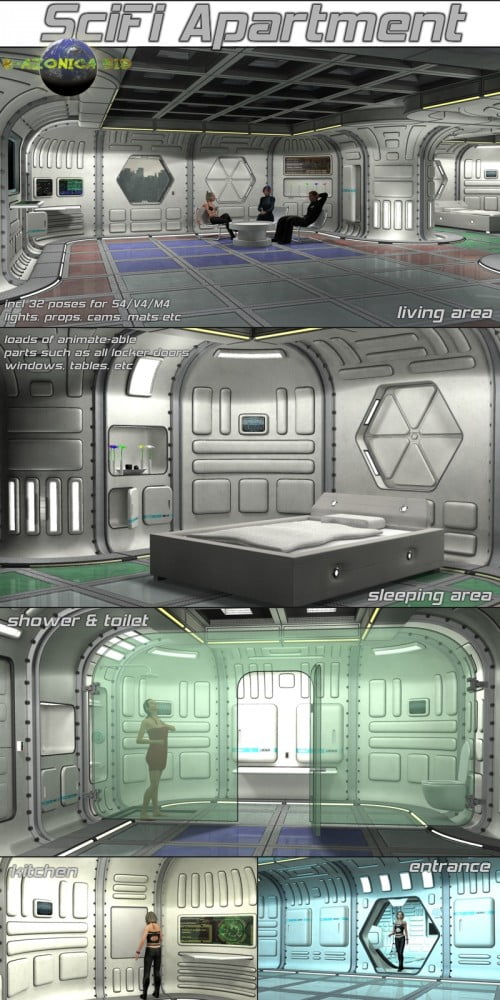 3-D-C is producing a new series of SciFi Products. Different than the 2260 Series, this will be modern, new, well, simply another style. Inspired through various things, we began to write the story of K-Azonica. A world beyong our present, somewhere in the future, after we had to leave earth and seek out new space and planets to life, the ark arrived after an endless journey. It took long to settle down and build our society, keep up the technology and develop ourselves. Here we are, in the year 319.
We present you the third set of K-Azonica: The Apartment
well, even we might leave earth at some stage, we still need to find ourselves a new home. This is a comfortable apartment, with mostly all you need to live a reasonable live. Versatile and build with maximum usability.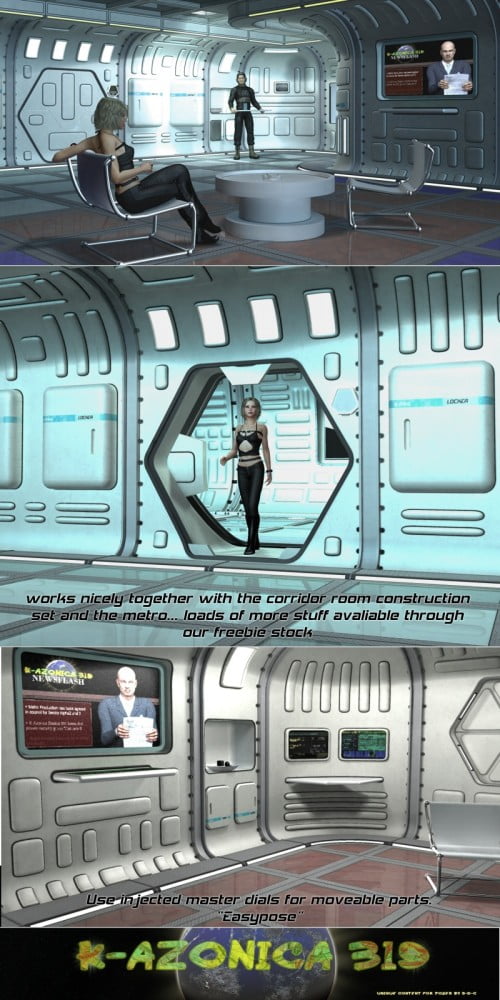 ---