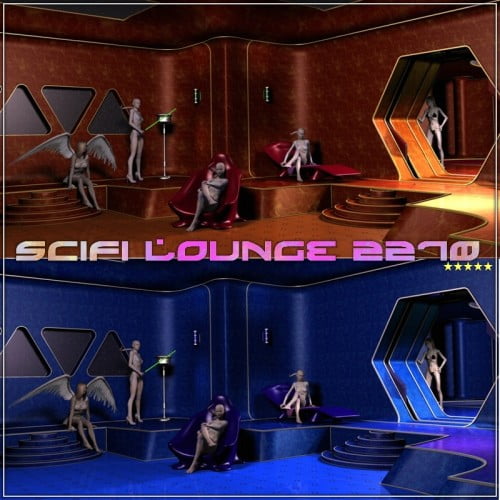 Where no man had gone before
… Wide out there in the outer terretories, there is a world called "Uzhara Hae". Here is where our new series would begin ….
This is a new scifi-Lounge, Apartment, Swimming Hall and Sleeping Room coming in a complete new touch. Three rooms, all completly boned as figures, that let you assemble new sets of SciFi Sceneries, never done before. Five additional Material sets will help you, to continously find new was of running interesting renders:
SciFi Lounge
Futuristic Swimming Pool
Modern Apartment
Alien Spaces …
whatever you might think….
3-D-C packages always include all sort of items needed for complete renders. So, this package also includes poses, props cams, lights etc. Really a lot of value for a reasonable price.
Included in the package are
Figures:
Figure A: Main Room (Lounge) with three doors (all walls and doors are boned)
Figure B: Swimming Room (All Walls are boned, hide whatever you need to make long focal lense shots)
Figure C: The Resting Room, with a bed in the middle (all walls boned)
Props:
A Chair Prop
A Long Rest Chair Prop
Main Standing Lamps for the Main room, Sleeping Room and Swimming Room
A Hemisphere Background Prop with Two Materials: Stars and Clouds
Lights:
Ambient Night lights
Sunlights for all three rooms
Nightlights all three rooms
Additional Light sets for the Standing Lamps (May only work in Pozer, not DAZ)
Poses:
13 Poses for V4, fitting to the props or the room itself
Cameras:
six different Cameras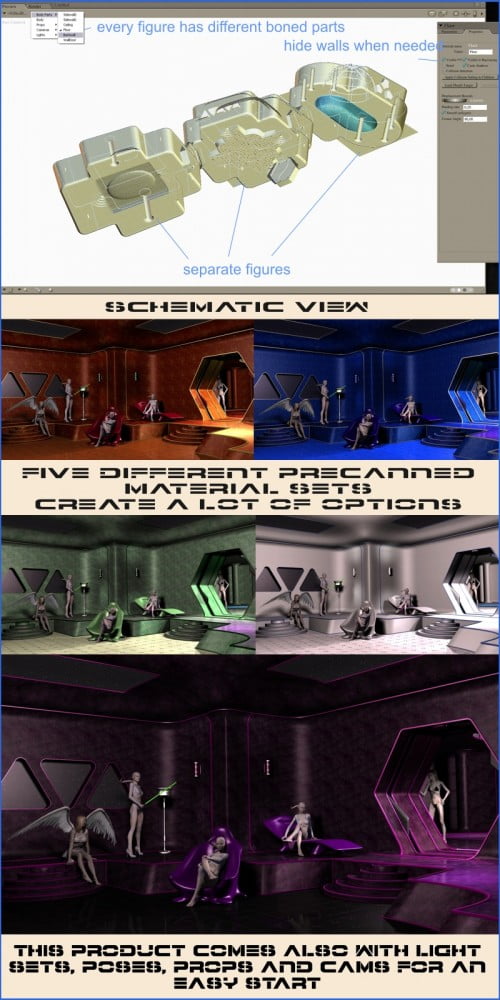 Download from QtyFiles Service
www.renderosity.com/mod/bcs/index.php?ViewProduct=77930
---