Seasonal Diadems for Genesis 8 and 8.1 Males and Females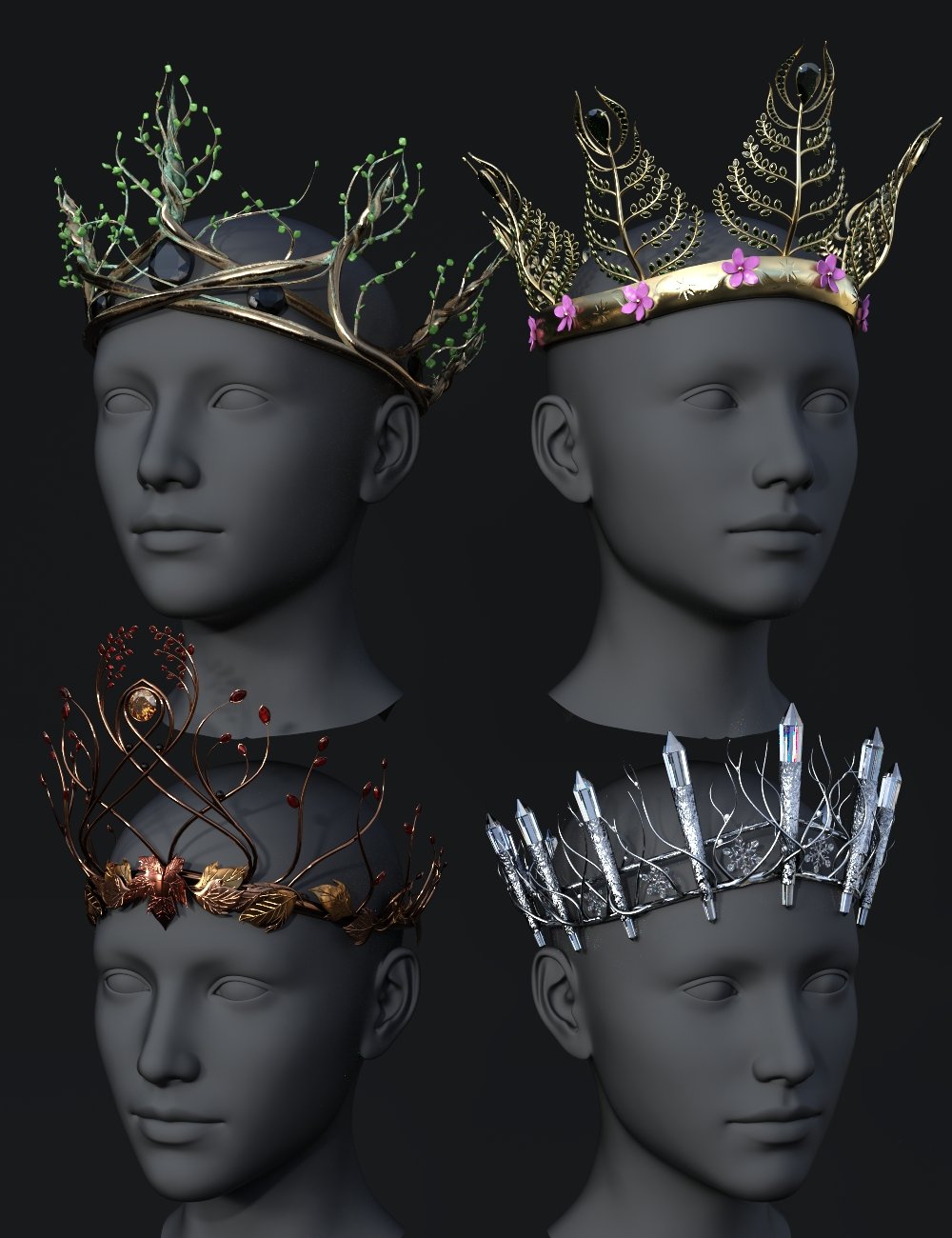 ---
Seasonal Diadems for Genesis 8 and 8.1 Males and Females
Seasonal Diadems for Genesis 8 and 8.1 Males and Females is a set of beautiful and unique diadems/crowns designed for royalty and nobility, whether they're human or a fantasy race.
The product contains 4 exquisite diadems , and each one is designed to represent one of the four seasons. Custom morphs will let you adjust the items to better fit your unique characters.
Get Seasonal Diadems and spice up your fantasy portraits and scenes.
P.S. All of the materials are for Iray.
What's Included and Features
Seasonal Diadems for Genesis 8 and 8.1 Males and Females (.DUF)
SD – 01 Spring G8M
SD – 01 Spring G8F
SD – 02 Summer G8M
SD – 02 Summer G8F
SD – 03 Autumn G8M
SD – 03 Autumn G8F
SD – 04 Winter G8M
SD – 04 Winter G8F
Adjustments
Front
Sides
Back
Rise
Flatten
Supported Shapes
Genesis 8 Male and Female
Genesis 8.1 Male and Female
Some shapes may be Supported by Daz Autofollow
Materials Include
Spring
Autumn
Winter
Summer
Textures Include:
50 image files – Base Color, Bump, Normal, Metallic and Roughness Maps (1024 x 1024)
Daz Studio Iray Material Presets (.DUF)
Notes
This product includes:
1 DSON Core Installer
---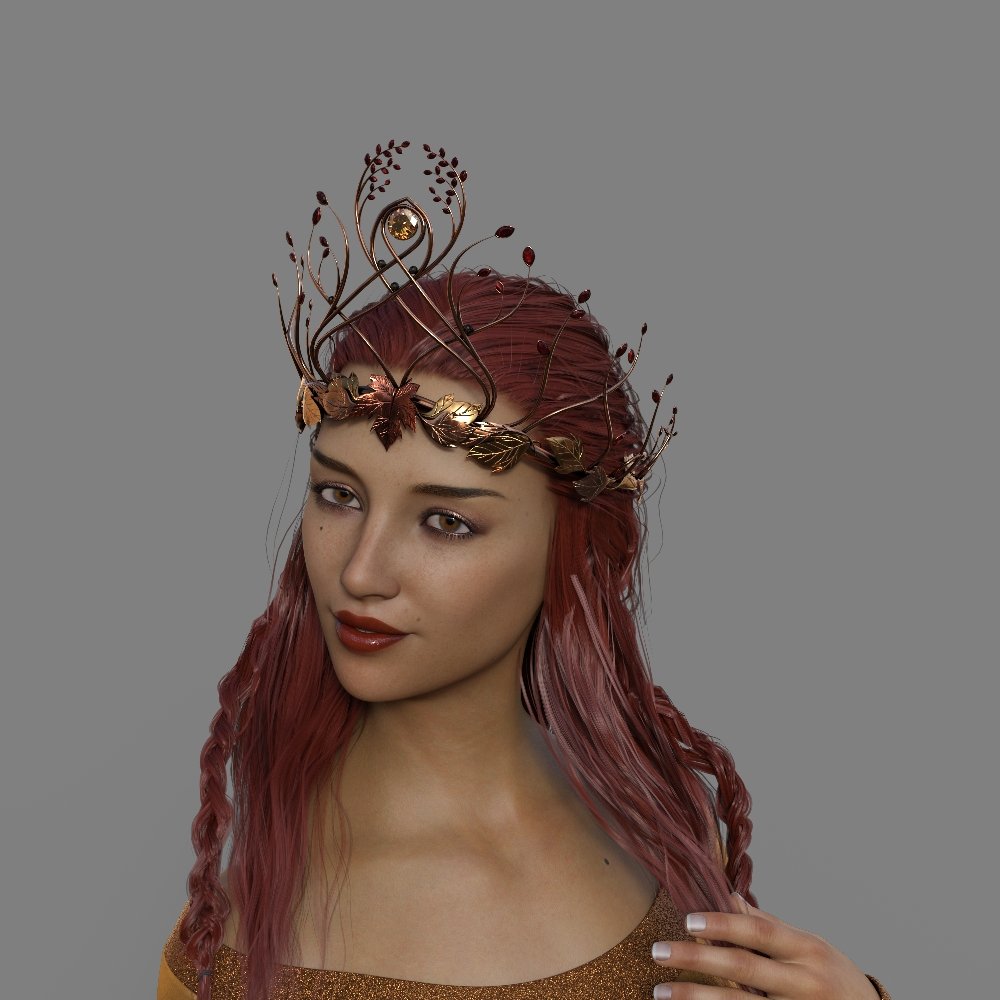 ---