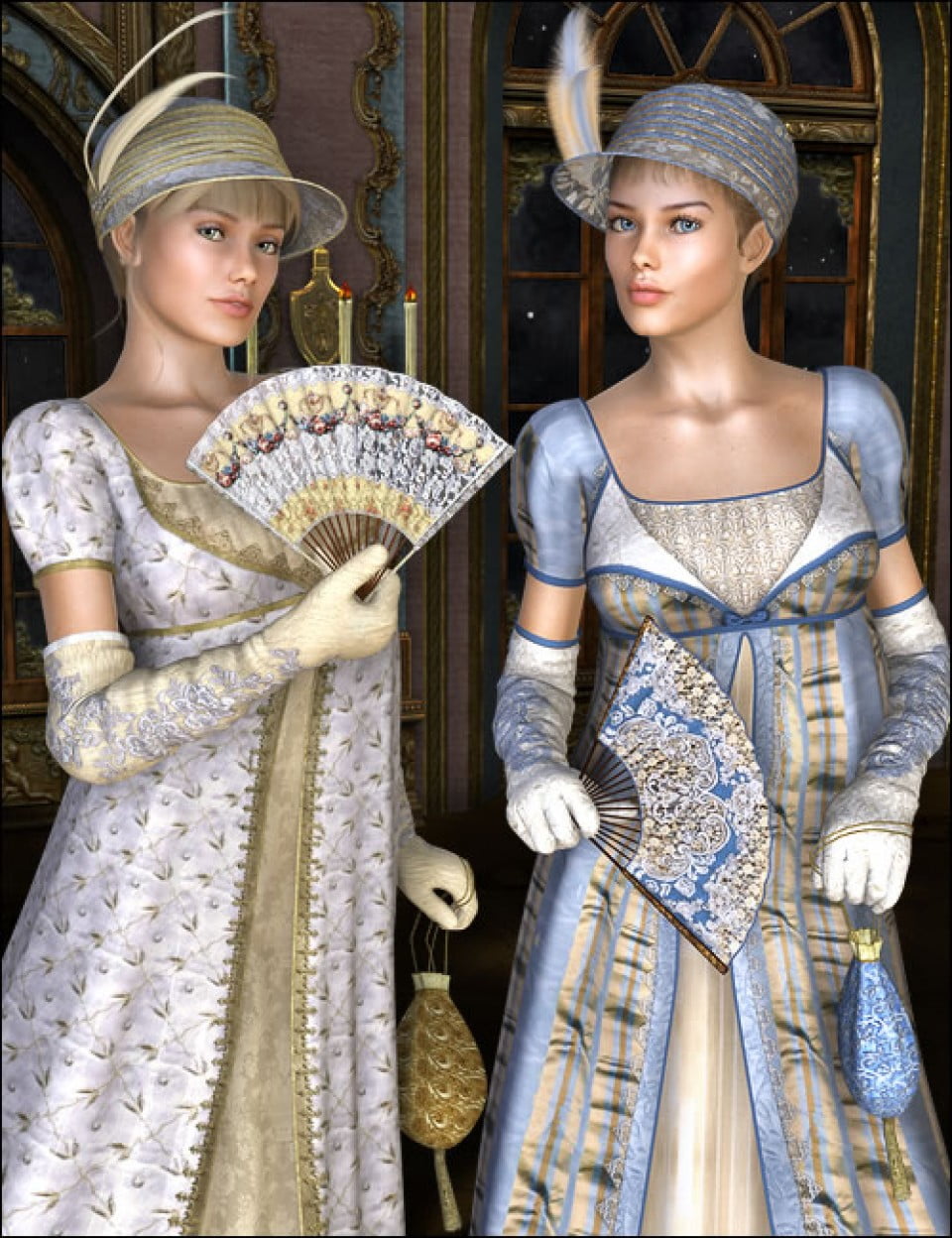 The Platinum Society for the Preservation of Delight through Elegance cordially invites you to enjoy a civilized afternoon of high tea, or perhaps an evening of sumptuous dining and engaging parlor conversation. Presenting Sense – Regency style splendor capturing the spirit of two characters immortalized by the inestimable Jane Austen.
The elegant Regency accessories in Sense – Evening were specifically created to perfectly complement the evening and afternoon looks of Sense for Sensibility.
Marianne is a set of historically accurate and highly detailed evening wear accessories consisting of a pair of exquisite matelasse satin gloves with applique embroidery details, a lace evening bonnet with delicate feathers, a beaded purse, and intricate lace fan and silk shoes with gem-studded buckles.
Elinor is a vision of delight in her cream and white lace evening bonnet, her elegant plisse silk gloves with appliques and embroideries, her tasseled beaded purse, her embroidered cream and white lace fan and her silk shoes.
Taking full advantage of the realistic texture potential in current software, Sense – Evening includes diffuse (texture), transparency, bump and displacement maps for Poser 5 and 6 as well as DAZ Studio, all accessible via coordinating thumbnails.
This product requires:?Sensibility Expansion
---