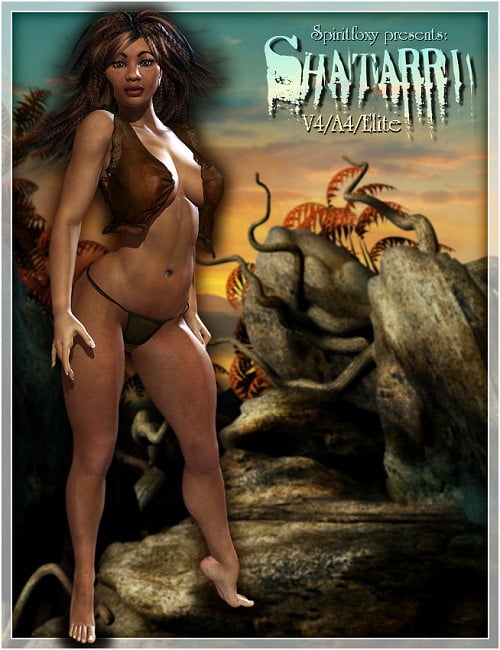 Introducing Shatarri by Spiritfoxy! Long, lithe and buff as an amazon warrior, she will fit right in with all those fantasia renders! From prehistoric times to the modern day outback, Shatarri will blend in perfectly!
Shatarri is a dream come true for your runtime! Beautiful and intricately detailed, high- resolution textures will inspire you and bring your artistry to life! Shatarri makes use of a combination of morphing packages – Victoria 4.2 Morphs ++, Aiko 4, and Elite, to bring you a truly unique, exotic beauty.
Shatarri for V4 has been optimized for DAZ Studio and Poser 5+ with advanced Poser shaders and DAZ Studio specific material settings to achieve maximum results in both applications!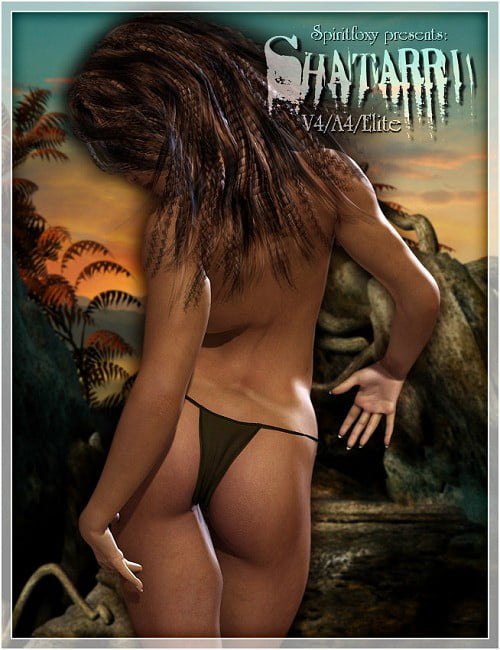 ---