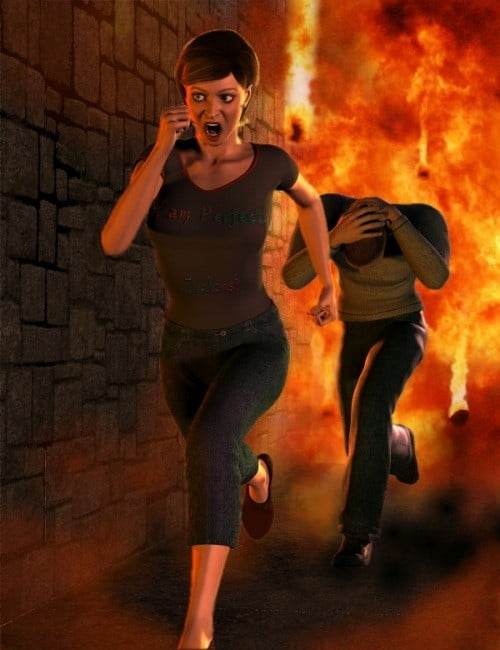 Throw a scare into your scenes with this collection of poses and expressions for V4 and M4!
There are fourteen poses for all manner of frightful scenes: cringing against a wall, hiding behind a desk, peeking fearfully around a corner, huddling in terror, tiptoeing, or just plain running like hell. To go with the poses, there are eight facial expressions for everything from nervousness to horror to terrified screaming.
As Wednesday Addams put it: 'Be afraid… be very afraid.'
All poses and expressions are provided for both Michael 4 and Victoria 4. Except for symmetrical poses, all poses are mirrored.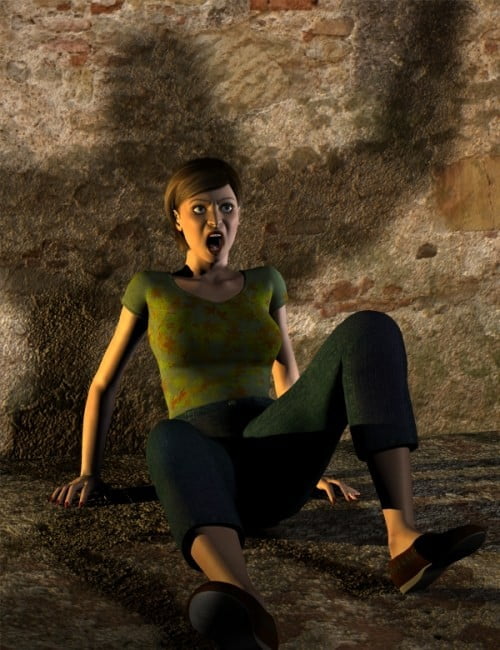 Download from QtyFiles Service
---