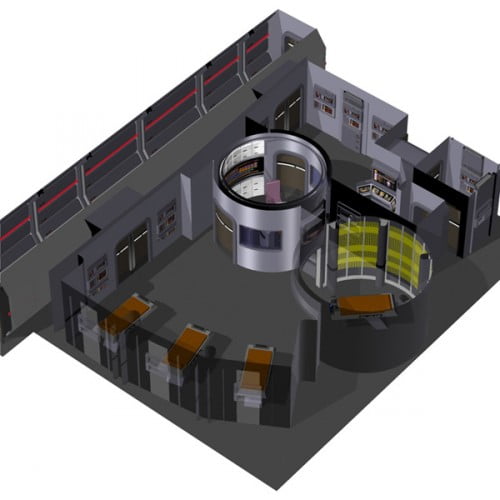 Product Description
Introducing the next starship room for Poser: the medical Sick Bay.
This set has 4 beds for examining and recovering patients: 3 along the wall and 1 in the middle of the operating theater. (Beds can be added or removed, depending on your ship`s medical needs.)
The doctor`s office, located in the center of the scene, allows the doctor to meet with patients or crew members as needed.
.: Product Features :.
Includes the following Poser figures (obj, cr2/ png):
– Sick Bay room, at 309,456 polygons.
– Medical Bed, at 2,757 polygons.
– Office Chair, at 14,979 polygons.
– Visitor Chair, at 1,320 polygons.
.: Moving Parts :.
Like our Starship Bridges, all walls (and the ceiling) can be hidden for easier camera placement.
All of the doors can open and close (with ERC dials on the BODY).
The two semi-circular office doors can open and close (with ERC dials on the BODY).
.: Textures :.
One set of textures is included.
Templates are included.
This model does not use Poser shader nodes, so other software programs should be able to import the model.
Note: this product has not bee tested in programs other than Poser.
.: Poses :.
Hide/ show each wall and the ceiling.
Hiding and showing the front hallway wall hides and shows the front hallway doors, hiding the rear hallway wall hides and shows the rear hallway doors.
.: Cameras :.
Ten camera files are included.
The camera files also hide any walls which may be blocking the camera.
All of the sales images were created using the included camera files.
.: Scene File :.
Includes the Sick Bay in the center of the scene AND includes the beds and chairs in the correct location.
The light set in the included scene file has Ambient Occlusion enabled for the top light.
-This will create additional detailing, but may increase render times.
Recommended for use in Poser 5 and above, though the Ambient Occlusion lighting will only work in Poser 6 and above.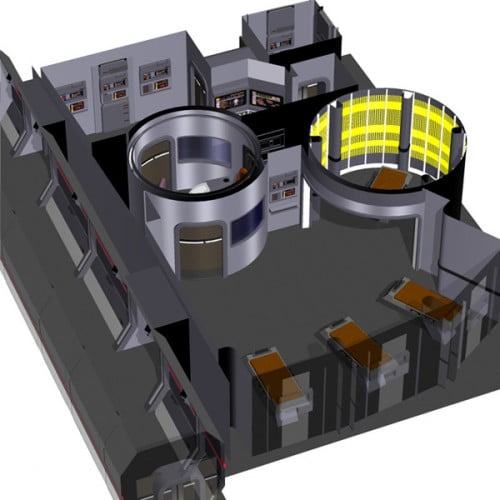 ---