Sickle Barbarian Rags M4H4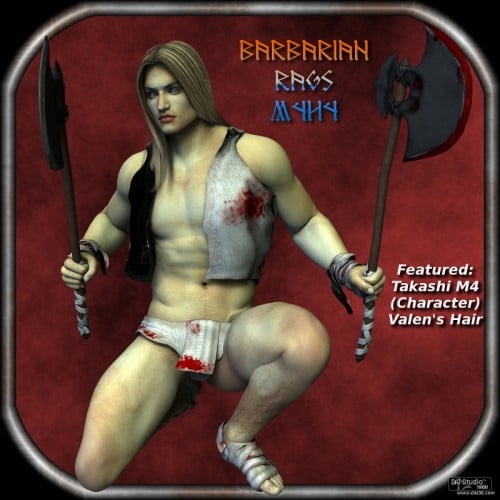 Into the fray!
Michael is having a bad week, but that's no reason not to come out swinging! These rags are for those times when armor is unavailable and the situation is dire.
With four different texture versions – ordinary, ragged, bloody, and ragged/bloody – you can get just the right look for any adventure. The axe comes with a bloody texture, too! All mats are available as .pz2 and .dsa, and all mats have been handcrafted in and for the programs they support (NOT made with automation). And since the axe is a cr2, not a pp2 prop, you don't have to have Poser 8 to properly apply the mats.
There is custom morph support for V4 Morphs++, and Aiko and Stephanie are supported too. The set comes with extra morphs to move the hanging flaps and to pose the pieces flat on the ground as props. You can also pull and tug the pieces in different directions to simulate dressing and undressing.
The set comes with everything you need for your bloody barbarian. Chaaaaarge!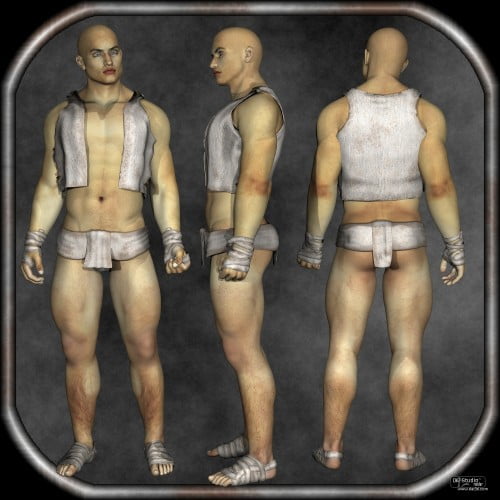 ---