Sickle Classics Genesis: Baggy Sweats
(This product is for Genesis in DS4 only.)
When it's time to work out, there's nothing more comfortable than baggy sweats!
Now your Genesis men and women are ready for action with this full-featured, incredibly versatile five-piece set (with a new sports bra ONLY for the Genesis version!). This is a five-piece set of conforming clothing for Genesis with custom FBMs for The Genesis Gen 3, 4, and 5 morphs plus Hitomi, Hyde and the Evolution universal FBMs. The set includes:
-Sweat pants
-Sweatshirt
-Boxer shorts
-Big Sneakers
-Bonus Sports Bra
The original textures and .dsa shaders are included, and like the original, the pants can be pulled down, sagged, pulled up legs alternately, etc, with similar expansion morphs for the other pieces and bonus prop morphs for the shoes.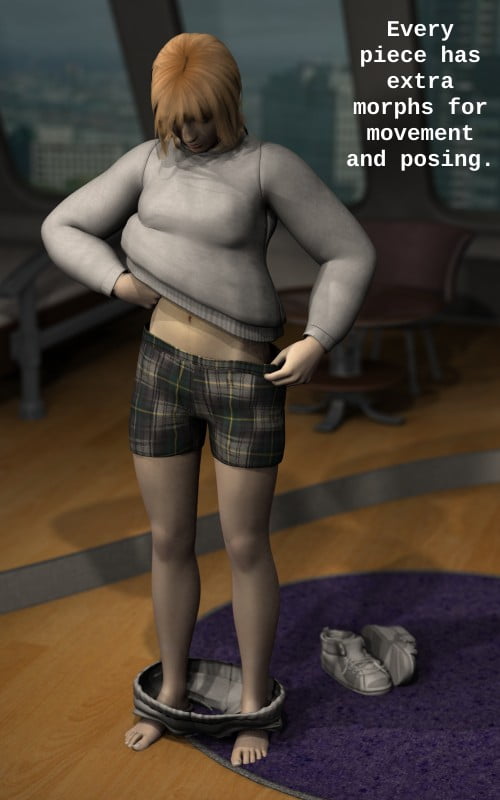 ---