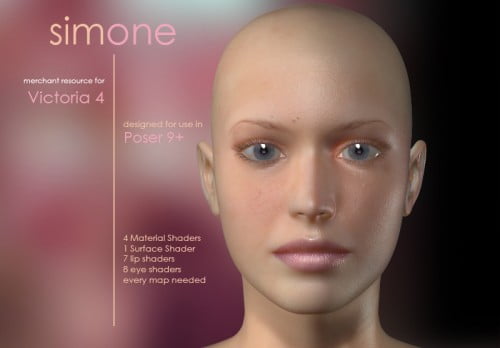 SimONE, for Victoria 4, is for Poser 9 and Poser 2012's new SSS feature and those wanting to exploit it for commercial purposes.
Five shaders are provided, each meant to assist with your efforts in making your Poser product just right. Each shader is built for ease of use, with Diffuse, Specular, and Bump/Displacement arranged in shader bricks inside the Advanced tab in the Material Room. Shaders range from easy to complex; you're under no obligation to use the provided shaders, of course.
Some Advanced Materials node setup is helpful though not necessary for those wanting full use of the provided material shaders.
Please take note that this product was not intended for use in any software other than Poser 9+ and Poser 2012+.

---