---
New styles for Dash Bikini for G8F by Lilflame
This set has 16 varied styles, 4 are customizable.
This set includes Hierarchial MATs that will apply the full styles in 1 click, or you can use the individual MATs if you prefer.
》16 Hierarchical Mats for the Bra & Bottom (be sure to have Genesis 8 selected)
》16 Mats for the Bra
》16 Mats for the Bottom
》Utility Transmap option to apply & remove the transmaps to corresponding styles
Bonus for Ease of Customization
》 48 "Quick Click Colour" options
》 16 "Quick Click Colour" Metallic options
Optimized for Iray
All renders were done with HDRI, no postwork outside of composition has been applied to any of these images!
☆ About the Sirens Collection ☆
The Sirens Collection is beachwear for the strong, alluring and confident female.
Every set is designed with the same attention to fabrics & options that you've come to expect from 3-D Arena. We've taken our 19+ years of content creation experience to create this line designed to accent your runtime.
---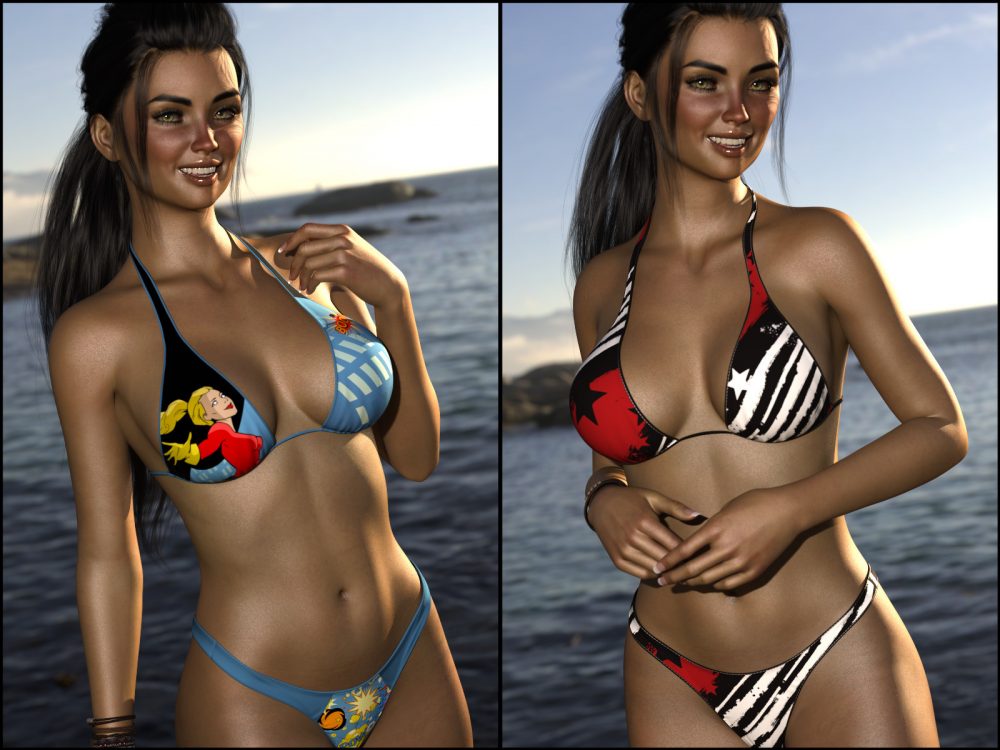 Download from QtyFiles Service
---