Get the urban style with this cool hairstyle for all your girls and boys!
Skyla Hair is a versatile and high quality conforming hair with modelled braids and highly detailed textures and transmaps for a realistic look! This is the perfect hair for all your action scenes, topmodels, fantasy and everything you can imagine!
Skyla Hair comes with fits for Victoria 4, Aiko 4, The Girl 4, Michael 4 and Hiro 4. As a BONUS we included a pair of beautiful Earrings for V4, A4 and G4.
All 5 braids are split into several small groups from the neck on and are seperately poseable with the rotate dials. Beneath that, we also included the EasyPose technology in each single braid for easy-to-use moving, posing and styling! You have the power!
Included are 20 hi-res texture colors for the hair, compatible with Poser 5 or higher and DAZ Studio 2.3 or higher. The hairbands come with 15 texture styles.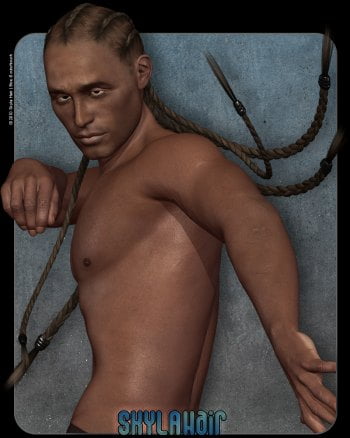 Download from QtyFiles Service
---