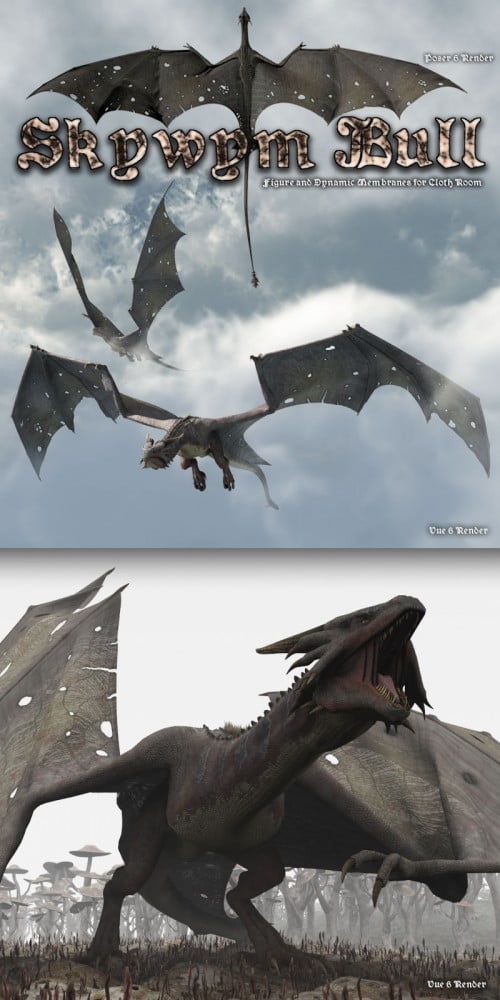 A beast of legend! A creature of folklore and mythology! A beast that hath developed a taste for digital damsels and polygon knights! A figure so terrifying, Mike 4 nearly stood up to it! Yet not so terrifying that Viki didst stand up to it! And lo how Mike 4 didst invent stories to cover his cowardice! But they knew. And they too feared!
A new dragon in a line of figures that uses Poser's Cloth room to simulate the membranes for a more realistic result.
Easy Pose used in tail, neck, feet and fingers.
Included with figure:
~12 pre-simulated props with matching poses.
~1 Membrane prop for use in the cloth room
~1 50 frame flight animation
~Mc6 Material Collections
~Zero poses for tail and neck

---