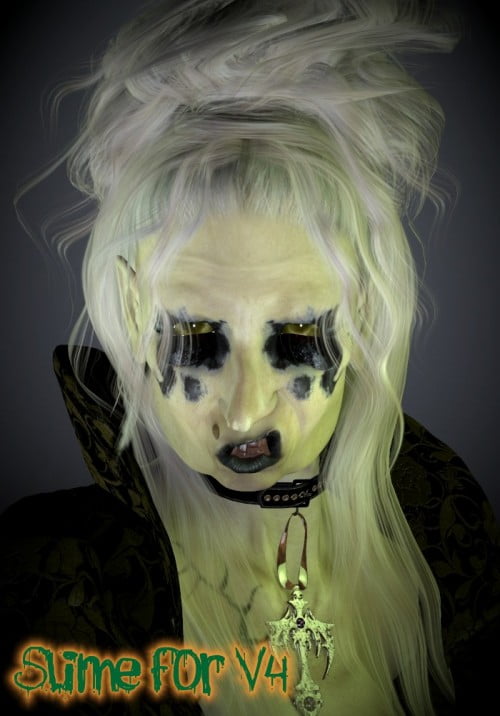 Cast from the Heavens to the Gates of Hell
Before the last Chime of her Tolling Bell
for to the Son of Morning her Immortality she sold
for Second Sight and 30 Pieces of Gold
To rot in her skin is her demons Curse
A rotting Corpse is Satan's Nurse
A cursed blight on all Mankind
So all good people
PREPARE TO BE SLIMED!
The Slime package comprises of a set of custom morphs and textures. The textures are detailed and aim to give Slime the cool damp appearance of a corpse! The custom head and body morph are aimed at portraying a really good looking Gal …. OOPS I meant Ghoul!.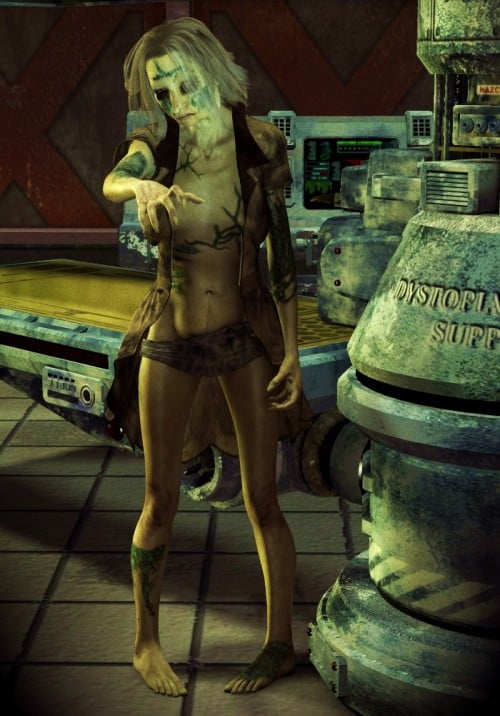 ---