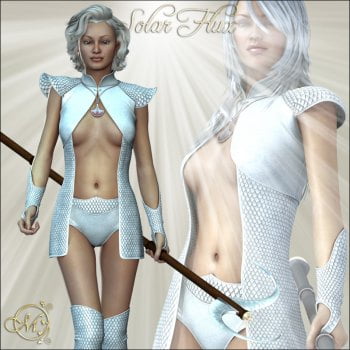 Solar Flux is a stylish superconforming outfit for your fantasy heroine!
The outfit consists of 5 figures:
top
bracers
pants
boots
necklace
and a smartpropped scythe.
All figures have superconfroming FBMs and PBMs (V4/A4/G4) and additional morphs for adjustment and movement.
The top includes some basic superconforming thigh movement for your convenience; although for various poses the hipcover may have to be adjusted with the provided morphs.
Please use 'magnetize clothing' on the Solar Flux top!
6 different texture sets show the versatility of the outfit.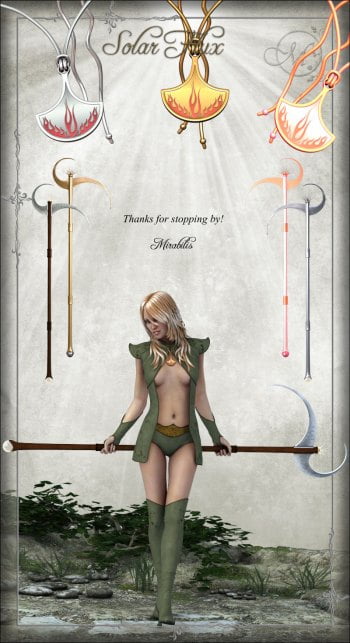 ---