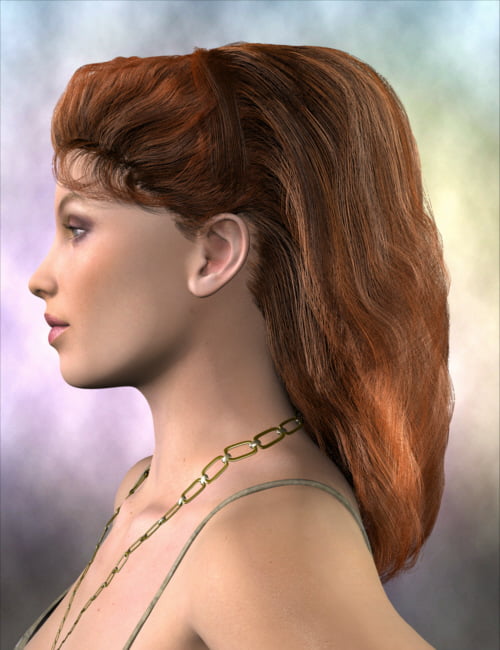 Sophisticated Options (the long and short of it) offers you easy choices between long hair and short. It is all there, with a click of the mouse. Turn off visibility on the long hair and you have a smart short hairdo!
This style is for uptown girls who want to go to the first run Broadway shows and end up in the on the society page showing off their latest designer gowns.
There are separate hair sets for V4+, Aiko 4 (both Anime and Realistic) and Aiko 3 (both Anime and Realistic). It comes with six different hair shades for a variety of looks.
---