SP – Jewelry Collection 2 for V4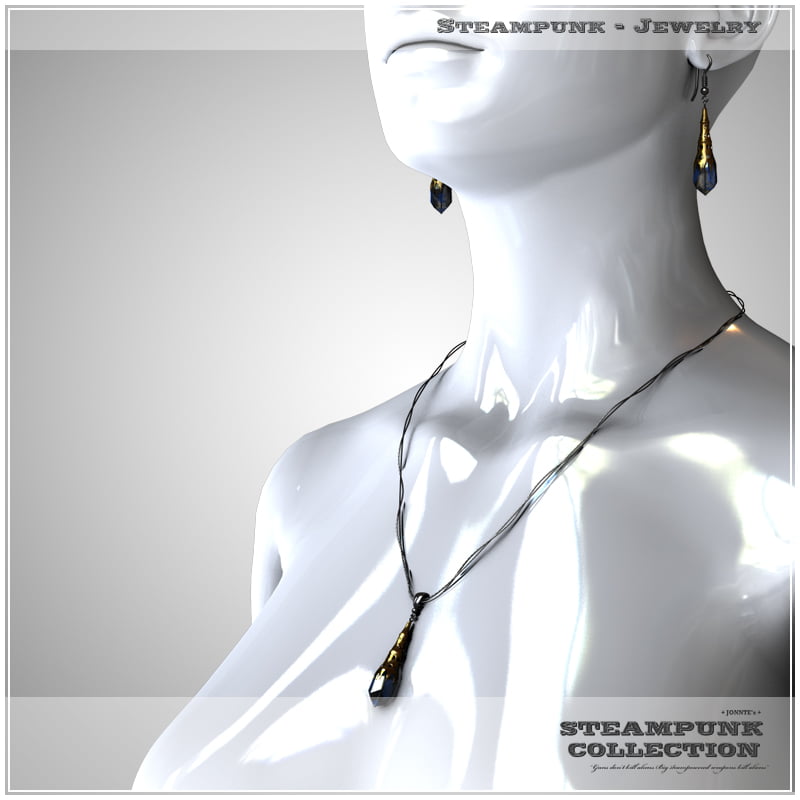 ?This Jewelry Set just came in! Made from the mysterious metal from the mountains of Tramor and with the finest gems from the desserts of Sauss, these earrings and pendants are something extra.?
You can never get to much Jewelry for your SteamPunk characters!
Included in the set:
– Smart prop Necklace Chain for V4
– Three pairs of Ear Rings
Separate Left and Right smart props.
– Three matching Necklace Pendants
Smart props to Necklace Chain.
– The Green Gem Material is also included as a separate Mat-file.
+ All my Jewelry Packs are compatible with eachother so you can use these Pendants with a Necklace strap from any other of my jewelry Packs, and vice versa.
Requirements: Poser, and any program that imports .obj files

---