Stacia & Ginger for V3 and V4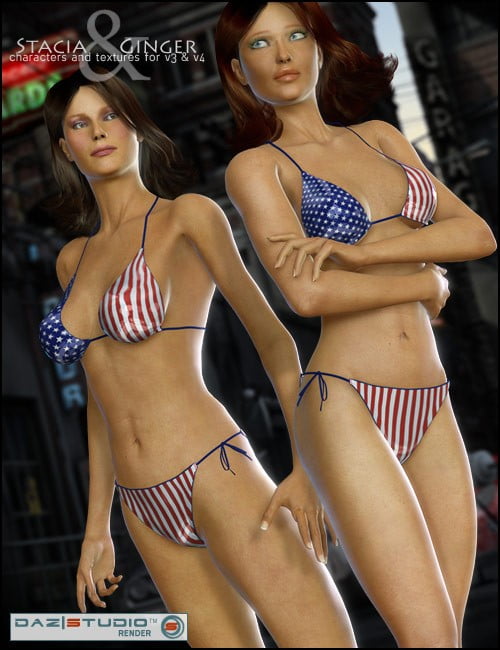 Summer Girls, Ginger for Victoria 4 and Stacia for Victoria 3!
My Summer Girls are kissed with a golden skin and come ready for both V4 and V3! Both texture sets are gorgeous photo realistic, ultra detailed texture packages! Each set has five head maps and three eye colors, also included is the light set used for the store renders.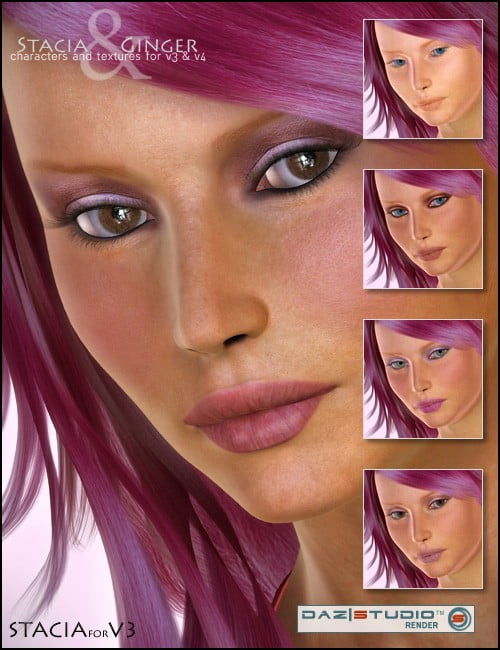 ---