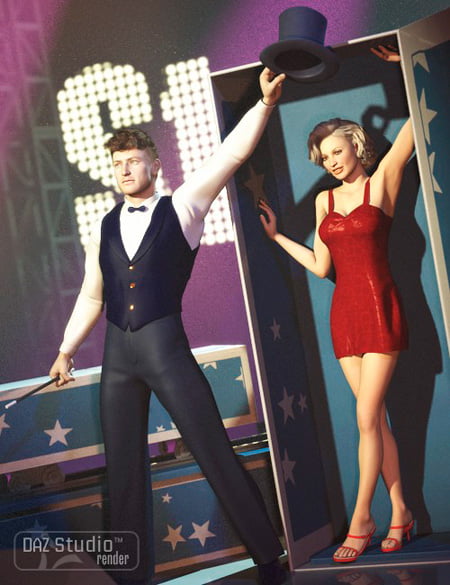 Behold, as the Mysterious Mike uses the mysterious Vanishing Cabinet to make his assistant, Victoria 4, vanish before your very eyes! Mysterious!
Watch, as the Mysterious Mike helps Victoria 5 into the cabinet over here – then uses these razor sharp blades to cut her in half! Mysterious!
And on a lighter note, enjoy the show as Mysterious Mike takes this blue velvet top hat, and draws forth from it! Hey! Will someone catch that rabbit before he gets away?
What's Included & Features
– Two Fully Rigged Magical Cabinets:
Cut Your Assistant In Half Cabinet
Make Your Assistant Vanish Cabinet
– And Three Props:
Two Blade Props
Smartpropped to the Halves of the Cut Your Assistant In Half Cabinet
One Prop Top Hat
– Textures Include:
11 Misc Magic Texture, Specular and Bump Maps (1024×1024)
12 Misc Magic Texture, Specular and Bump Maps (3072×3072)
– All come fully textured, which automatically apply in both Poser and DAZ Studio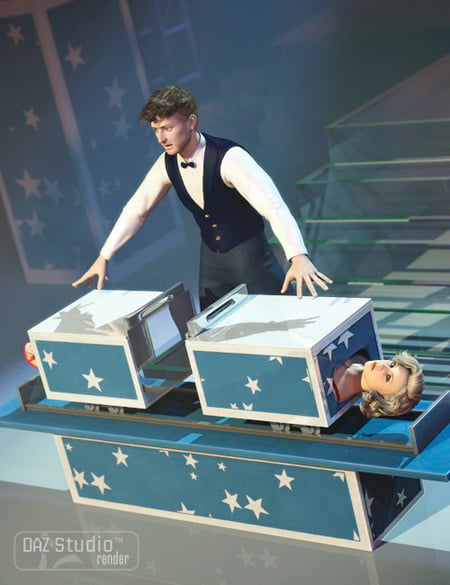 Download from QtyFiles Service
---