Cirque du Macabre: Stinky The Clown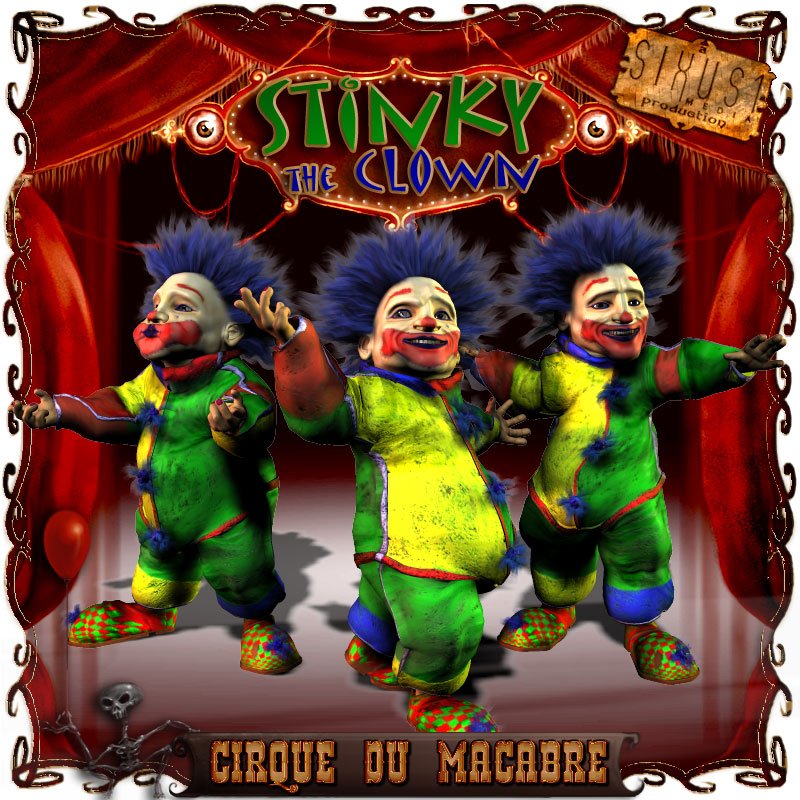 Stinky the Clown is another addition in our new 'Cirque du Macbre' line of figures, props and environments.
Stinky is stand-alone figure that comes complete with morphs, textures, shoes, jumpsuit, hair and poses.
Stinky and Filthy the Clowns are the Ringmaster with character specific textures, hair and clothing. ?All three packages are interchangable.
Santini is a resulpted Ringmaster with slightly different build and joint parameters. ?He does share the Ringmasters UVs and therefore textures are compatible.
---