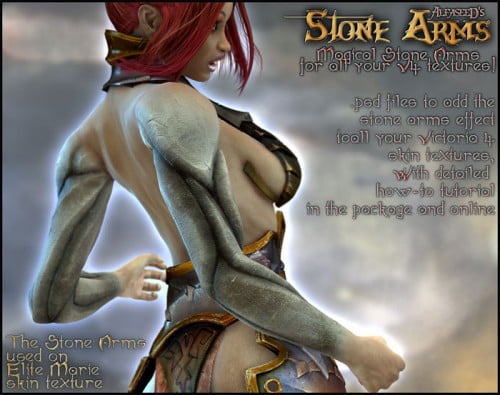 Pro and Cons
Pro) you can use this with any V4 texture you have/like
Pro) easily customizable since you can tweak the colour/tone of the stone arms textures
Pro) Clear and easy explanation!
Pro) If you like "playing" in Poser material room or with D|S parameters you can just save a .png map of the stone textures (diffuse and bump) alone and plug it through a math (add) Node in Poser or with the LIE plug-in in Daz Studio and just use those maps with any texture without further editing in photoshop (or other 2D tools)
Cons) you have to manually setup the maps in Poser material room or DAZ surfaces tabs BUT, once you've done it you can easily save your shader for later use.
What you need
– 1) Adobe Photoshop CS4+.
– 2) very basic knowledge of Poser material room (how to open and connect a node) or DAZ parameters window or a bit of willingness.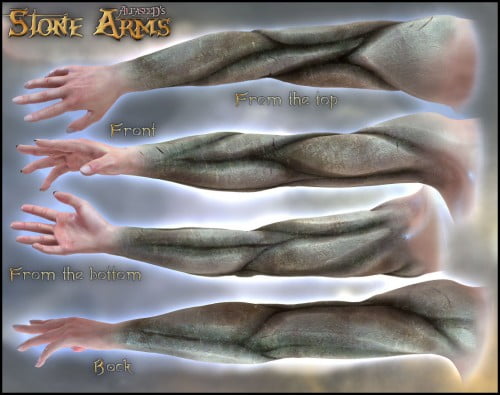 ---