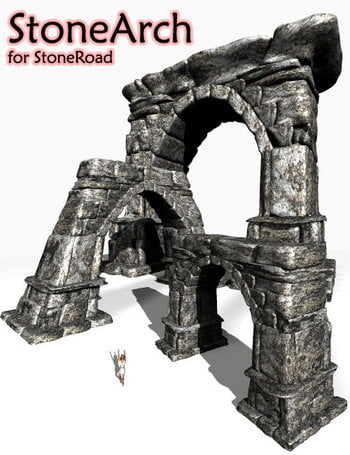 Viva Victorious! Glory to the Empire, that is: if it wasn't already crumbling.
StoneArch is the 7th instalment in MorphTactic.com's StoneWare series; photo realistic, incredibly detailed perfect for historical, fantasy, and science fiction renders.
Yes, this prop can be used again and again. StoneArch offers 5 morphs; and (3)4 extra ruin props, depicting StoneArch in various conditions of decay. Combine morphs, or props to depict ancient cultures; build perilous bridges, or aqueducts, or the shells of ancient Basilicas. It compliments StoneRoad and StoneTower perfectly: have StoneRoad running through it, or add it to the ruins of StoneTower. The only limit is your imagination!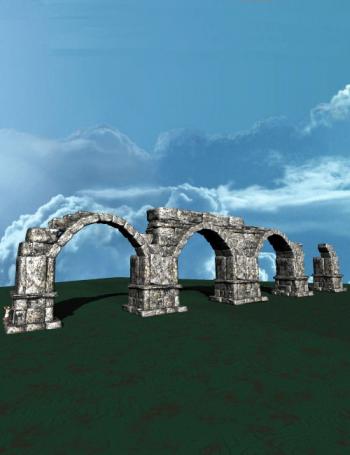 Download from QtyFiles Service
---