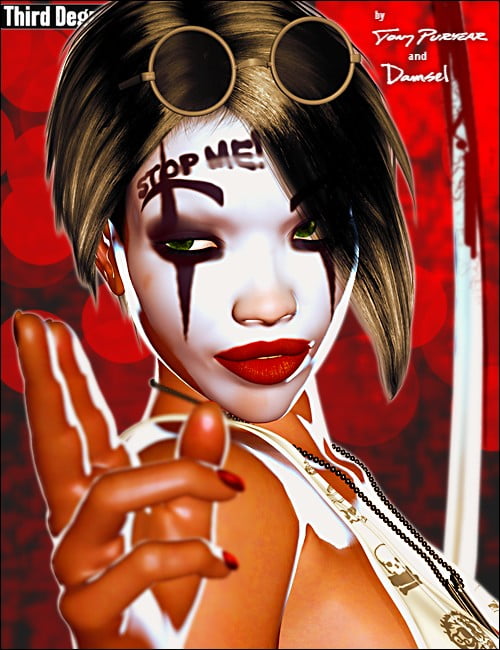 "Crazy? What does that mean? Does it mean I?ll hang off a building forty stories in the air, all night, with just a can of Red Bull and a razor-sharp katana for company just to catch a ninja who thinks this is his night to be somebody? Hell yeah, I?m crazy. He?s gonna be so surprised when he sees my fly new make-up. It?s cool, but he won?t be surprised for long."
Try "Stop Me!?", the "fly new make-up" for Lolo for V4?. It comes in both a regular MAT pose and in a shader version that looks, uh, super-fly.
Experience 3D to the Third Degree?. Add this crazy, sexy, hot new make-up to your runtime today!
| Required: | Link to post: |
| --- | --- |
| Lolo for V4 by Third Degree | https://3d-stuff.community/catalog/lolo-for-v4-by-third-degree/ |
---