Storybook Mole for Genesis 8.1 Male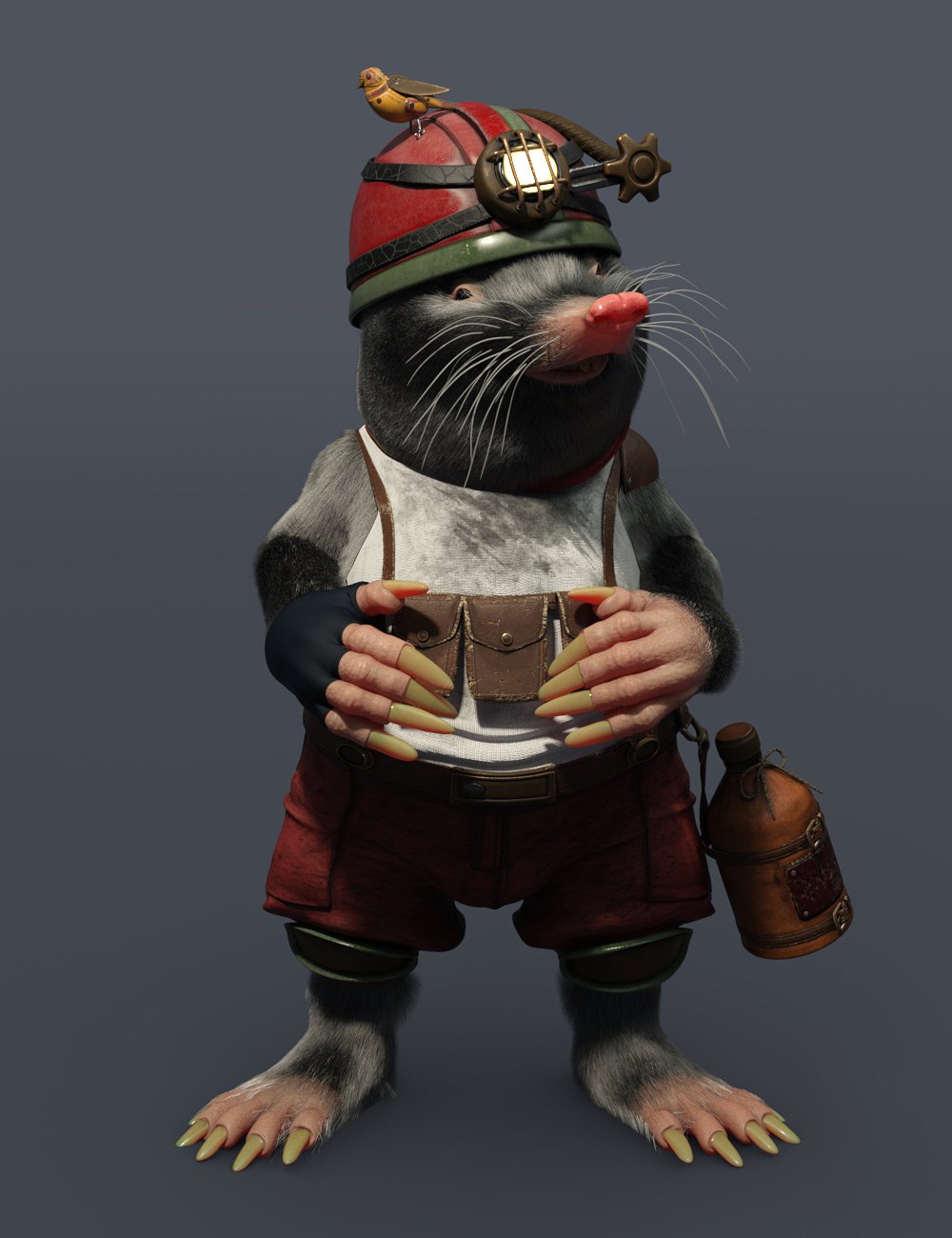 ---
Storybook Mole for Genesis 8.1 Male
Complete your collection of Generation 8 Genesis Storybook Animals with Storybook Mole for Genesis 8.1 Male.
The look of your mole can be adjusted with a head flattening morph (for added realism). Hand and eye scale dials and an option to restore the feet (this helps with shoe fits). This tunnel digger comes complete with smart prop glasses, conforming dirt, whiskers, dForce and strand-based hair options, and a mound.
When working with the dForce fur, to ease clothing fits, it can work well to hide the body parts of the fur that you don't wish to poke through the clothing. If you are using the strand-based preset, you can edit the growth map in Daz Studio.
---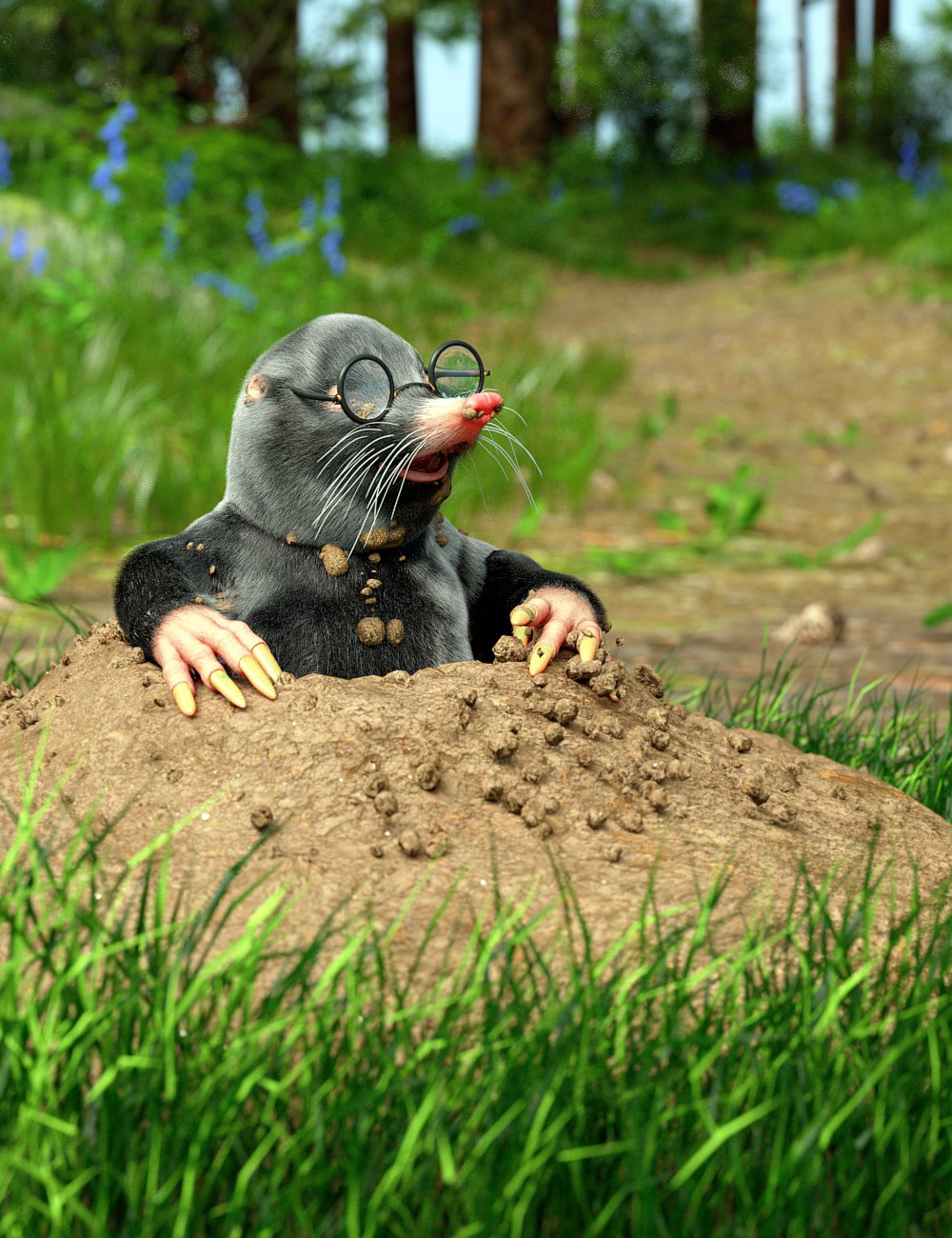 ---