Street Chick for V4/A4/PBIV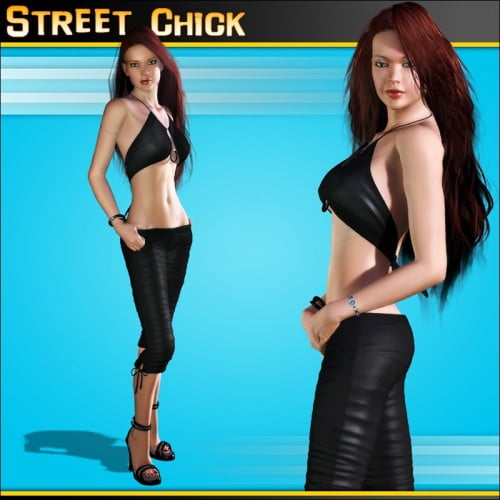 Street Chick! The name says it all: attractive, yummy, delicious, luscious, exquisite…
add sexy and sensual and you have the perfect description of this all new outfit for
Pretty BaseIV, Kaileena, V4 and A4.
It was designed to give you high quality mesh models along with multiple dynamic
morphs allowing each individual part of the outfit to follow each sassy step V4 takes.
A cool breezy slinky top, alluring pants, pinup-gal shoes, in style bracelet, watch and
necklace complete the outfit along with hi-quality textures that V4 will love and use
daily.
Your renders will definitely emit sensuality when V4 wears these new threads.
MORPHS:
This outfit consists of high quality mesh models with dynamic morphs. These morphs
provide advanced movement morphs to conform realistically with the character's
movements. All meshes have their own hi- quality textures. All accessories that
enhance this sensual set are easy to use. This pack includes a complete outfit,
and smart props.
HQ MESHES:
Models in this pack are modelled as high quality but low polygons as not to strain
your pc allowing you to use high realism without loosing any performance.
TEXTURES:
The textures are all hi quality and extremely detailed.
Pinky includes;
1 Conforming, Morphing Top figure
1 Conforming, Morphing Pants figure
1 Conforming, Morphing Shoes figure
1 Conforming, Morphing Necklace figure
1 Conforming, Morphing Bracelet figure
1 Conforming, Morphing Watch figure
7 textures (including maps) (jpgs)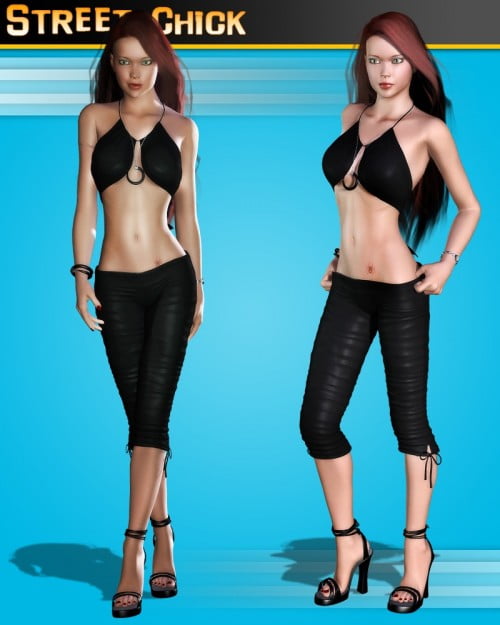 ---