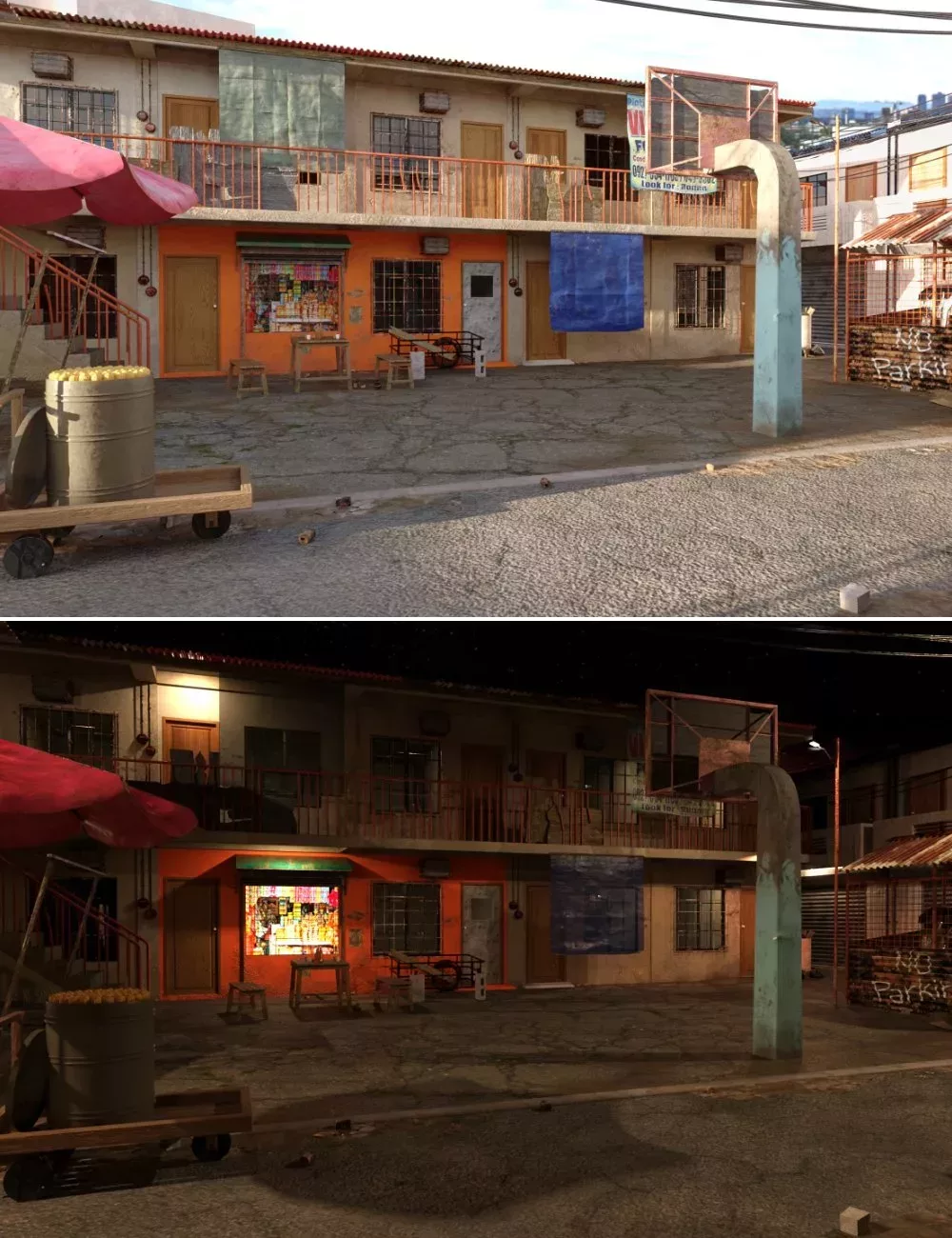 The Street of Tondo is a place where you can learn a lot about the reality of people in third-world countries.
You can see the intelligence and hard work that these people put in to get by.
You'll be able to see the childhood memories that are built here and the relationships that are formed.
This is a great opportunity for travelers who want to experience life outside of their comfort zone.
Street of Tondo 2 Day Time Preset: (.DUF)
Street of Tondo Daytime
Street of Tondo 2 Night Time Preset
Zero Props:
Air Compressor
Apartment
Duplex
Food Cart
House 01
House 02
House 03
House 04
House 05
House 06
House 07
House 08
House 09
Parking
Sidecar 01
Sidecar 02
Soil Trash
Store
Street
Tires 01
Tires 02
Trash
Vulcanizing Shop
Wood Chair
Wood Table
Textures Include:
405 Textures for Normal Maps (1024 x 1024 to 8192 x 8192)
Daz Studio Iray Material Presets (.DUF)
---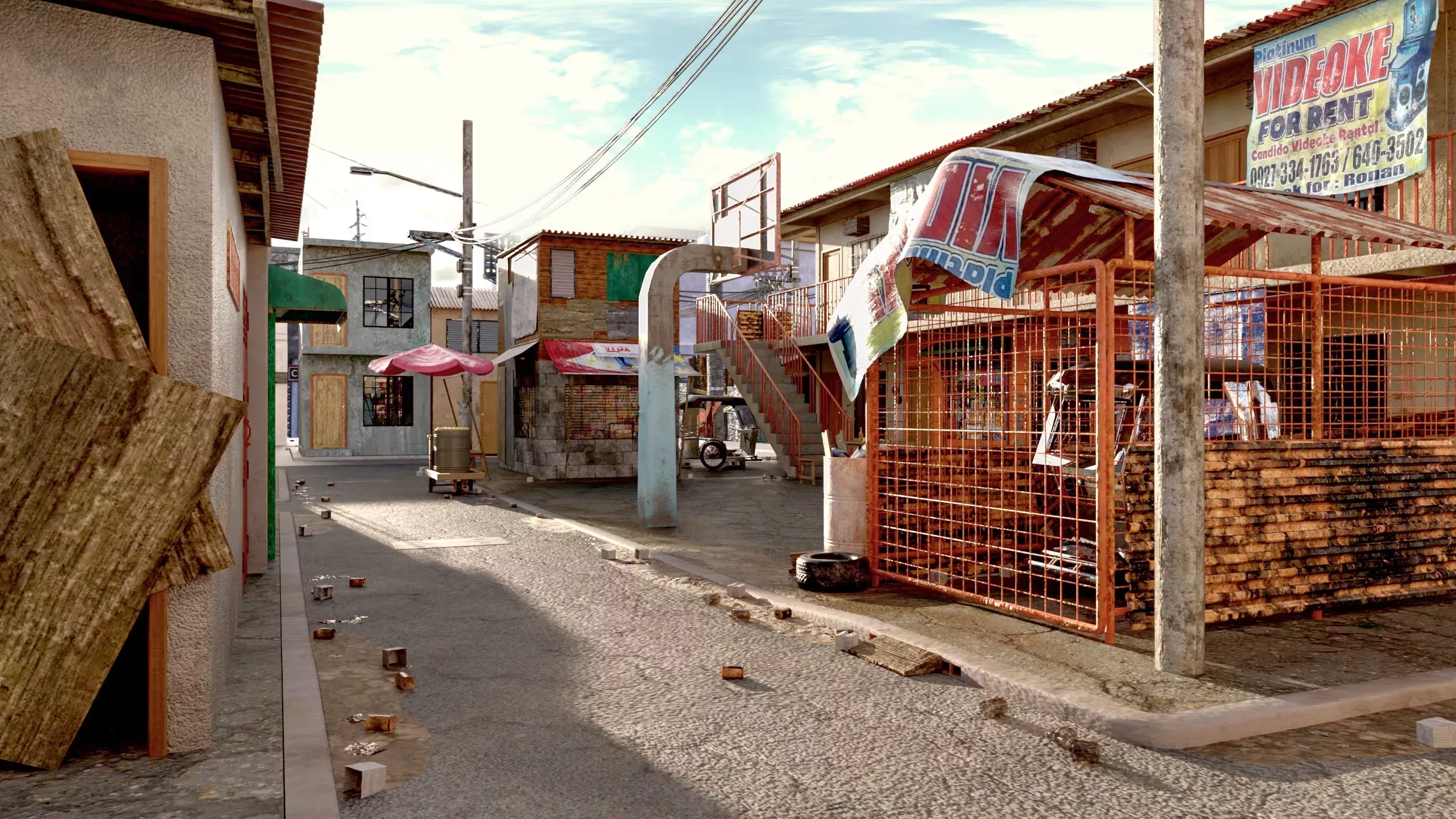 Download from QtyFiles Service
---