Subject 01 HD Morph for Genesis 9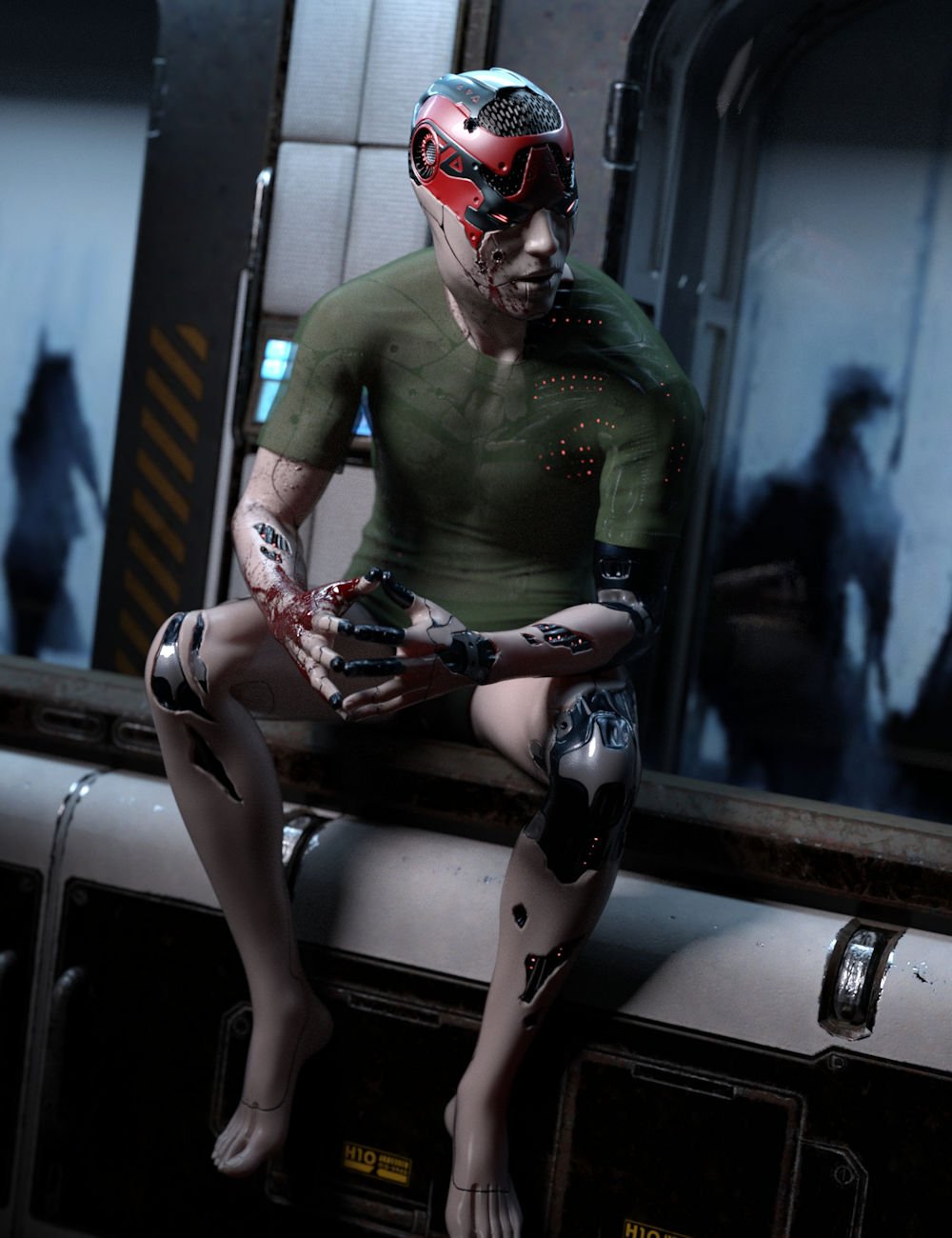 Subject 01 HD Morph for Genesis 9 is for use on both Genesis 9 feminine and masculine body shapes. Subject 01 is the ultimate cyborg.
Torn skin shows off its metal skeleton, peppered with bullet holes that failed to stop this cyborg in its tracks. Built to wreak havoc upon whoever is mad enough to get in its way, Subject 01 will not be stopped.
Subject 01 is supplied with 3 geometry shells and 108 material presets.
Ready for the future, the past, robotic armies, sci-fi, and anything cyber, Subject 01 is a spectacular cyborg. Whatever you choose to create, Subject 01 is ready for action in your scenes.
Subject 01 HD Morph for Genesis 9: (.DUF)
Subject 01 Complete
Subject 01 Apply/Remove Complete
Subject 01 Ears Geo Graft
Subject 01 Eye Geo Grafts
Subject 01 Helmet Geo Shell
Subject 01 Blood Geo Shell
Helmet 01 Metal Geo Shell
Wearable Presets:
Subject 01 Helmet + Metal Shell + Grafts + Morph
Subject 01 Helmet + Metal Shell + Morph
Subject 01 Helmet + Metal Shell + Grafts
Material Options:
Subject 01 Helmet Shell Blue G Em Mat
Subject 01 Helmet Shell Blue G Mat
Subject 01 Helmet Shell Blue M Em Mat
Subject 01 Helmet Shell Blue M Mat
Subject 01 Helmet Shell Bone G Em Mat
Subject 01 Helmet Shell Bone G Mat
Subject 01 Helmet Shell Bone M Em Mat
Subject 01 Helmet Shell Bone M Mat
Subject 01 Helmet Shell Gold G Em Mat
Subject 01 Helmet Shell Gold G Mat
Subject 01 Helmet Shell Gold M Em Mat
Subject 01 Helmet Shell Gold M Mat
Subject 01 Helmet Shell Green G Em Mat
Subject 01 Helmet Shell Green G Mat
Subject 01 Helmet Shell Green M Em Mat
Subject 01 Helmet Shell Green M Mat
Subject 01 Helmet Shell Grey G Em Mat
Subject 01 Helmet Shell Grey G Mat
Subject 01 Helmet Shell Grey M Em Mat
Subject 01 Helmet Shell Grey M Mat
Subject 01 Helmet Shell Mint G Em Mat
Subject 01 Helmet Shell Mint G Mat
Subject 01 Helmet Shell Mint M Em Mat
Subject 01 Helmet Shell Mint M Mat
Subject 01 Helmet Shell Orange G Em Mat
Subject 01 Helmet Shell Orange G Mat
Subject 01 Helmet Shell Orange M Em Mat
Subject 01 Helmet Shell Orange M Mat
Subject 01 Helmet Shell Red G Em Mat
Subject 01 Helmet Shell Red G Mat
Subject 01 Helmet Shell Red M Em Mat
Subject 01 Helmet Shell Red M Mat
Subject 01 Helmet Shell Retro 1 G Em Mat
Subject 01 Helmet Shell Retro 1 G Mat
Subject 01 Helmet Shell Retro 1 M Em Mat
Subject 01 Helmet Shell Retro 1 M Mat
Subject 01 Helmet Shell Retro 2 G Em Mat
Subject 01 Helmet Shell Retro 2 G Mat
Subject 01 Helmet Shell Retro 2 M Em Mat
Subject 01 Helmet Shell Retro 2 M Mat
Subject 01 Helmet Shell Retro 3 G Em Mat
Subject 01 Helmet Shell Retro 3 G Mat
Subject 01 Helmet Shell Retro 3 M Em Mat
Subject 01 Helmet Shell Retro 3 M Mat
Subject 01 Helmet Shell Retro 4 G Em Mat
Subject 01 Helmet Shell Retro 4 G Mat
Subject 01 Helmet Shell Retro 4 M Em Mat
Subject 01 Helmet Shell Retro 4 M Mat
Subject 01 Helmet Shell Retro 5 G Em Mat
Subject 01 Helmet Shell Retro 5 G Mat
Subject 01 Helmet Shell Retro 5 M Em Mat
Subject 01 Helmet Shell Retro 5 M Mat
Subject 01 Helmet Shell White G Em Mat
Subject 01 Helmet Shell White G Mat
Subject 01 Helmet Shell White M Em Mat
Subject 01 Helmet Shell White M Mat
Subject 01 Helmet Shell Yellow G Em Mat
Subject 01 Helmet Shell Yellow G Mat
Subject 01 Helmet Shell Yellow M Em Mat
Subject 01 Helmet Shell Yellow M Mat
Subject 01 Metal Shell Vers 1 Em Mat
Subject 01 Metal Shell Vers 1 Mat
Subject 01 Metal Shell Vers 2 Em Mat
Subject 01 Metal Shell Vers 2 Mat
Subject 01 Metal Shell Vers 3 Em Mat
Subject 01 Metal Shell Vers 3 Mat
Subject 01 Metal Shell Vers 4 Em Mat
Subject 01 Metal Shell Vers 4 Mat
Subject 01 Metal Shell Vers 5 Em Mat
Subject 01 Metal Shell Vers 5 Mat
Subject 01 Metal Shell Vers 6 Em Mat
Subject 01 Metal Shell Vers 6 Mat
Subject 01 Metal Shell Vers 7 Em Mat
Subject 01 Metal Shell Vers 7 Mat
Subject 01 Metal Shell Vers 8 Em Mat
Subject 01 Metal Shell Vers 8 Mat
Subject 01 Skin 01 Mat
Subject 01 Skin 01 Textured Mat
Subject 01 Skin 02 Mat
Subject 01 Skin 02 Textured Mat
Subject 01 Skin 03 Mat
Subject 01 Skin 03 Textured Mat
Subject 01 Skin 04 Mat
Subject 01 Skin 04 Textured Mat
Subject 01 Skin 05 Mat
Subject 01 Skin 05 Textured Mat
Subject 01 Skin 06 Mat
Subject 01 Skin 06 Textured Mat
Subject 01 Skin 07 Mat
Subject 01 Skin 07 Textured Mat
Subject 01 Skin 08 Mat
Subject 01 Skin 08 Textured Mat
Subject 01 Skin 09 Mat
Subject 01 Skin 09 Textured Mat
Subject 01 Skin 10 Mat
Subject 01 Skin 10 Textured Mat
Subject 01 Skin 11 Mat
Subject 01 Skin 11 Textured Mat
Subject 01 Skin 12 Mat
Subject 01 Skin 12 Textured Mat
Subject 01 Skin 13 Mat
Subject 01 Skin 13 Textured Mat
Subject 01 Skin 14 Mat
Subject 01 Skin 14 Textured Mat
Subject 01 Skin 15 Mat
Subject 01 Skin 15 Textured Mat
Subject 01 Skin 16 Mat
Subject 01 Skin 16 Textured Mat
Textures Include:
97 Texture, Bump, Displacement, Normal, Reflection, Specular, and Transparency Maps (4096 x 4096)
Daz Studio Iray Material Presets (.DUF)
---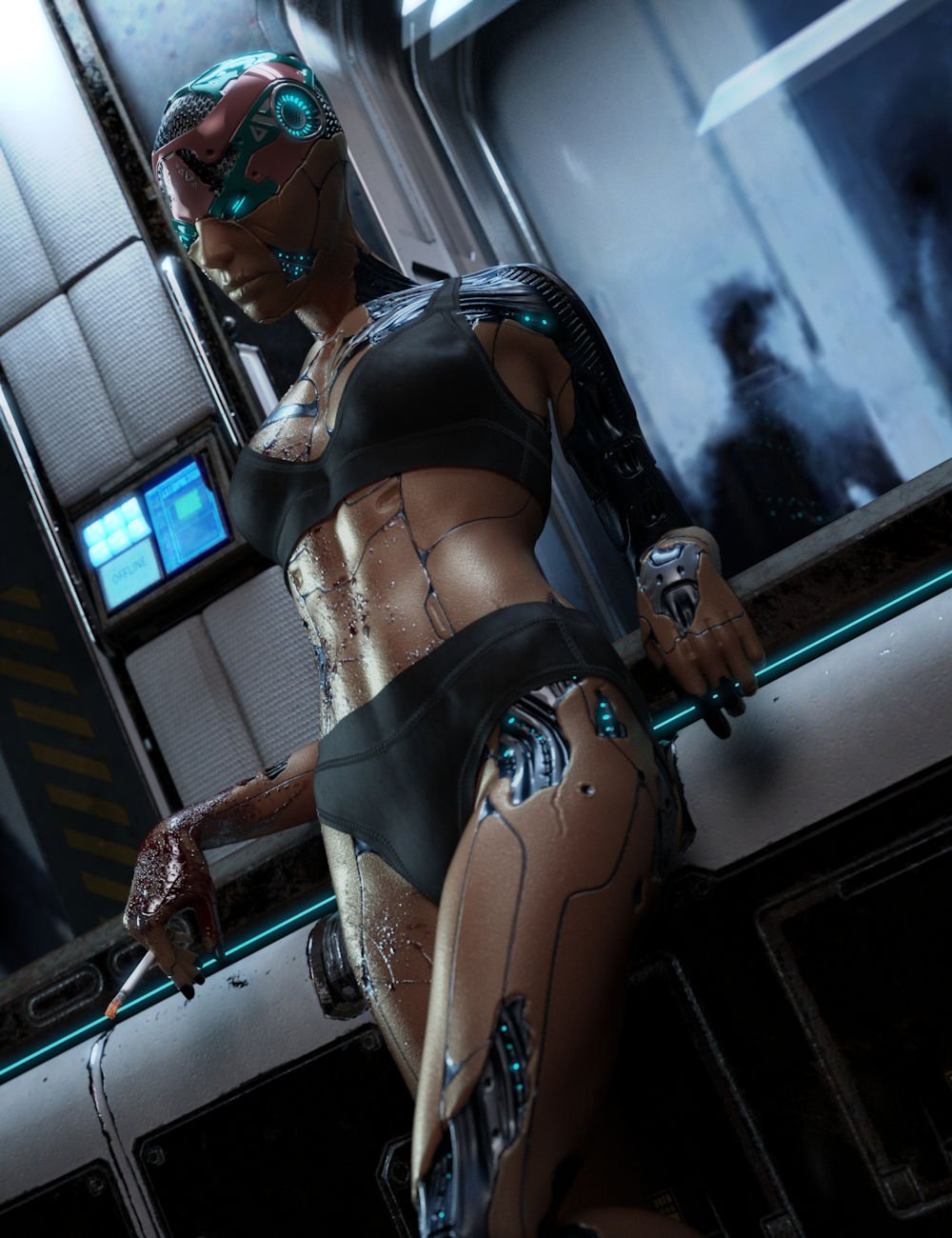 Download from QtyFiles Service
---