Sugar Skull Make-up for Genesis 3 Female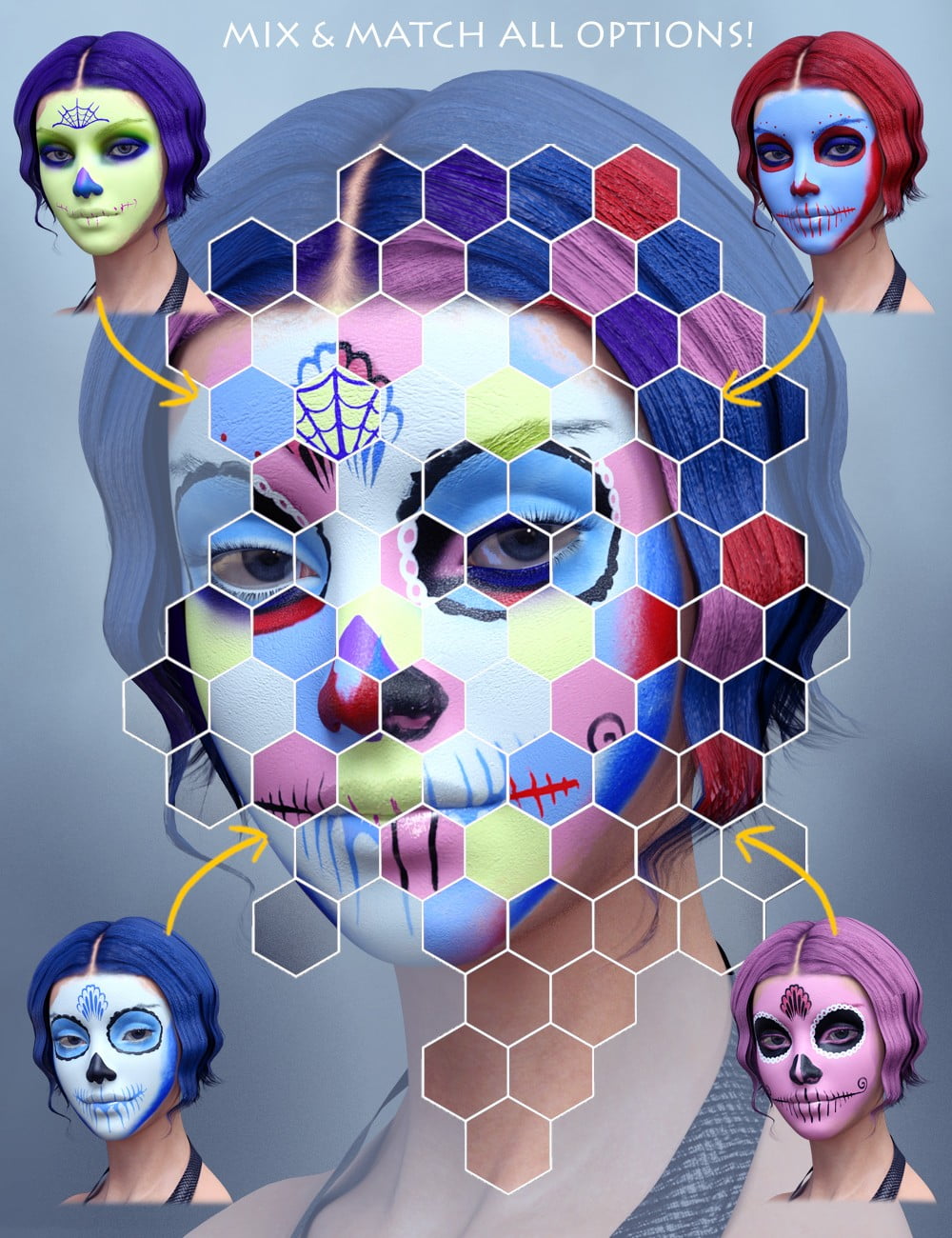 A very extensive LIE package inspired by the Día de Muertos Mexican Holiday Makeup. The Mexican Day of the Dead celebration is a time to honor the dead. People go to cemeteries to be with the souls of the departed and build private altars containing the favorite foods and beverages, as well as photos and memorabilia, of the departed. The intent is to encourage visits by the souls, so the souls will hear the prayers and the comments of the living directed to them. Celebrations can take a humorous tone, as celebrants remember funny events and anecdotes about the departed….
This set comes with over 330 options to mix and match.
This set has been optimized for Genesis 3 Female, but will work with no issue on Genesis 3 Male also.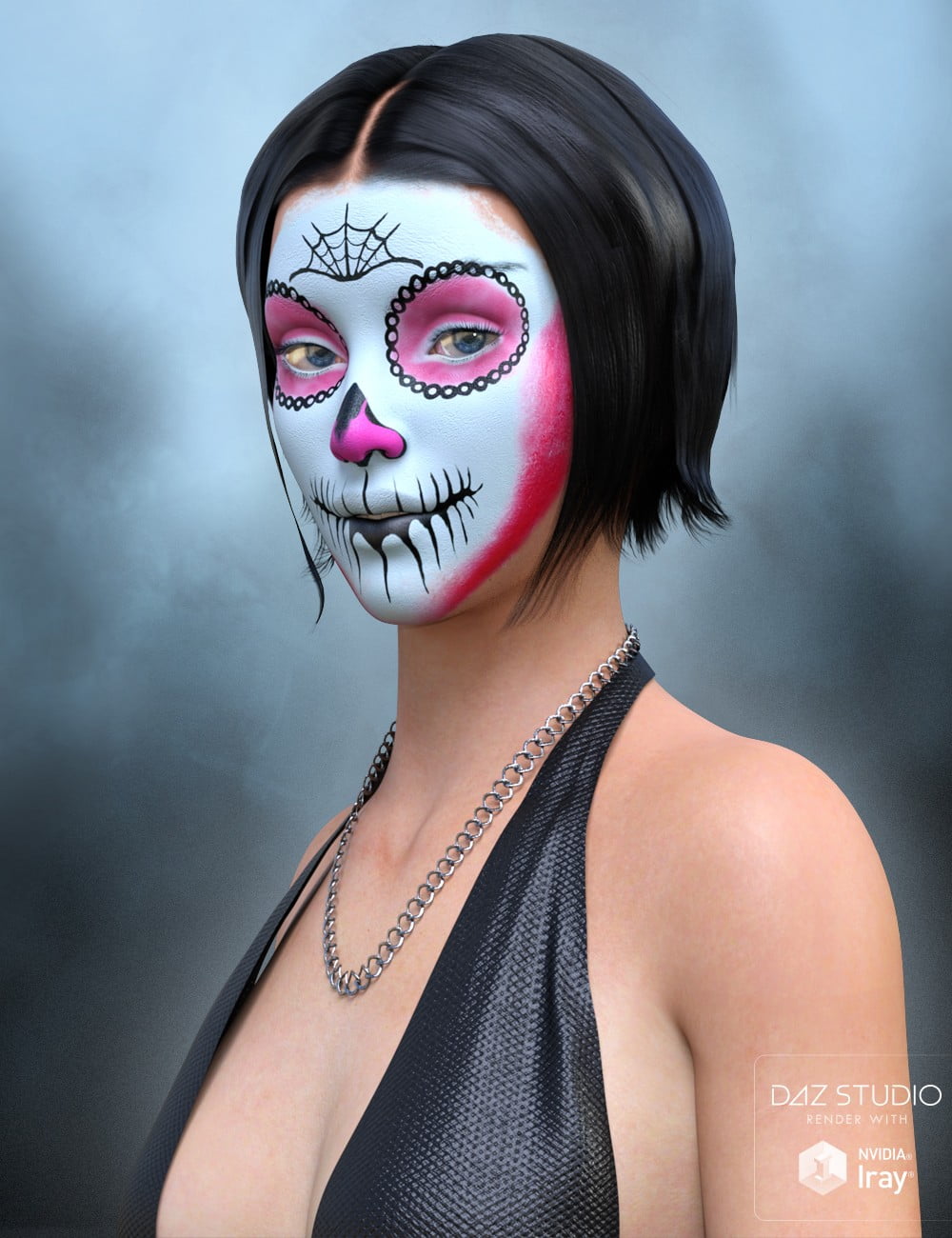 ---