Supermarine SkyFury Mk1 (for Poser)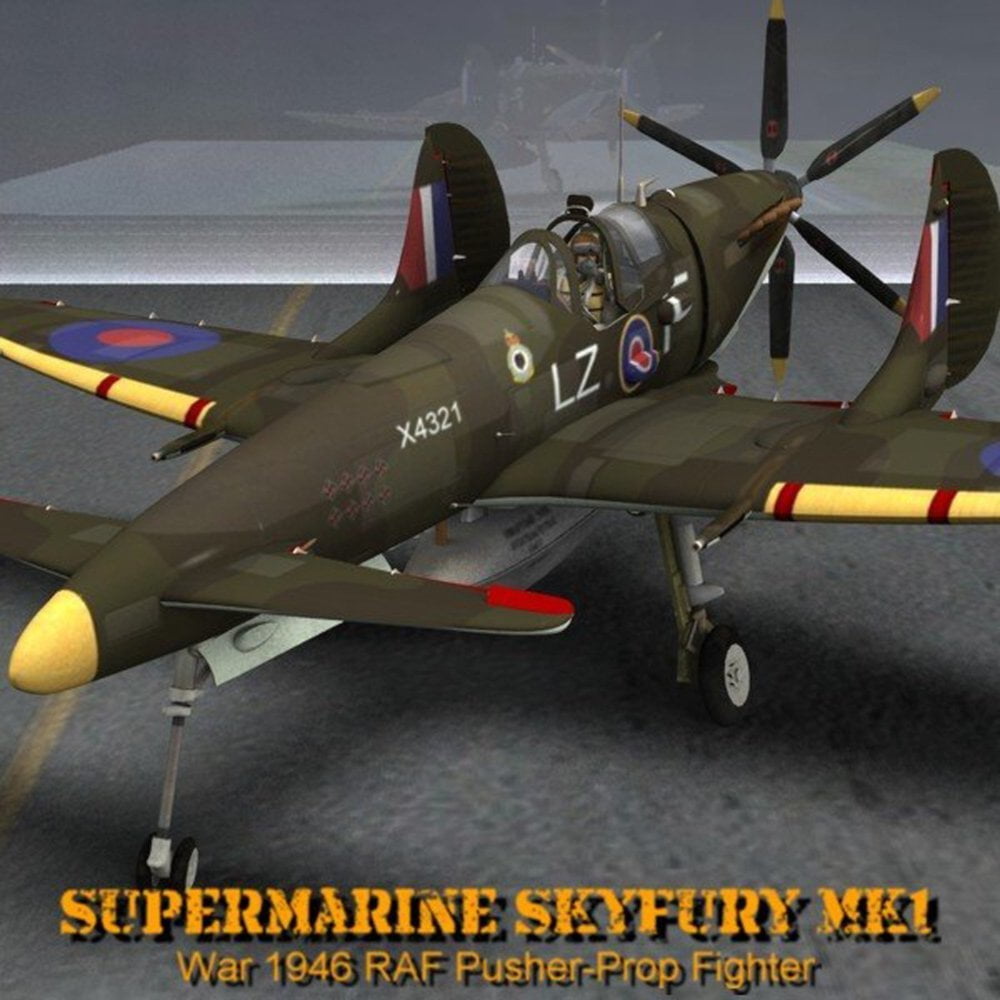 First Japanese and Germans fly unusual new designs like the J7W Shinden and Do-335 Pfiel, then the US with the XP-55 Ascender, followed by the XP-56 Black Bullet (all actual WW2 Aircraft Prototypes), but both are cancelled early in 1944 due to serious design problems. After these are a series of improved prototypes, leading to the XP-58 Stallion which first flies in late 1945. After a Japanese Shinden is captured during the battle of Iwo Jima, the US development teams were finally able to discover and correct the flaws in their own designs.
With the rise of these new designs in other Air Force Arsenals, the RAF in Britain is forced to respond with new concepts of their own. First to come is the Miles M-35 Dual wing aircraft, then Supermarine unveils it?s own unique design in 1944. Based around the distinctive Elliptical Wing of the Spitfire, it is hoped that the new Supermarine SkyFury Mk1 will give the RAF an edge over it?s Luftwafe counter-parts as the second Battle of Britain begins!
Like many historians (both amateurs like me and professionals) have long discussed and written about alternate what-ifs for the WW2 era. There have been a multitude of books, games and even movies based upon these ideas of alternate history. My designs are uniquely my own but are based on numerous prototype aircraft from the 1930`s and 40`s. Aircraft such as the Shinden, Ascender and Pfiel actually flew and were accepted for production but most were cancelled due to wars end. I present these as an alternative "what-if" where designs like this made it into production in a war that didn`t end in 1945. Look for additional products in this line coming soon!
---