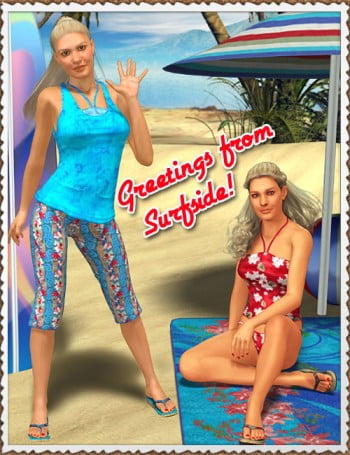 As refreshing as a drink sipped out of a coconut, Surfside blows its tropical breezes through Surfer for V4 and Surfer Unimesh Fits.
Taking full advantage of the realistic texture potential in current software, Surfside includes diffusion, bump, reflection and displacement maps for Poser 5 and 6, as well as for DAZ Studio, all accessible via coordinating thumbnails.
Surfside also includes a special bonus: Alexandra, a character head morph for Victoria 4 base and ++ Morphs, made specifically for Surfside. With the softly rounded features of young womanhood, Alexandra is brimming with personality. This quintessential beach baby is perfect for your hot summer renders.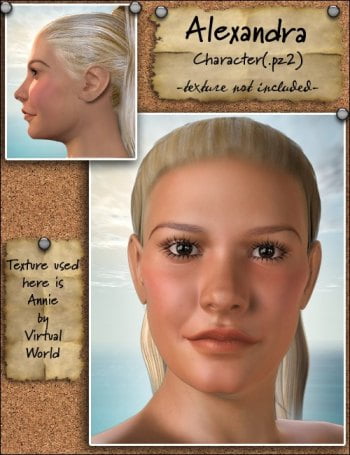 ---