SV Intro to Making Backgrounds Tutorial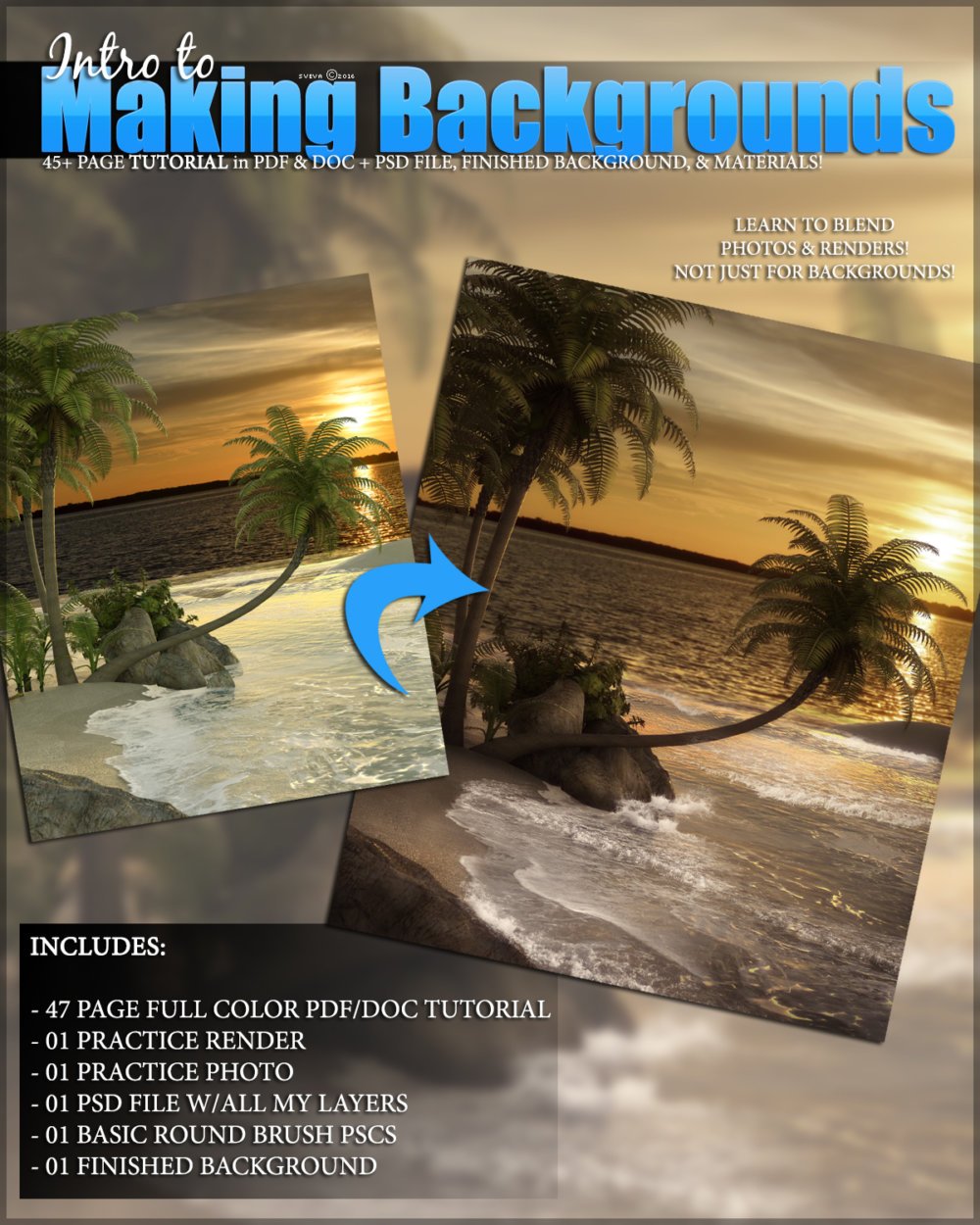 This tutorial focuses completely on blending photographs with your renders to produce a new background image, useful for not just backgrounds, helpful in blending characters into backgrounds, merging scenes, postwork etc. but the main focus is to blend together images to create a new image!
With this tutorial I walk you through blending my photograph with my render (you can use your own if you wish!) to create an entirely new image!
INCLUDES:
– 45+ Page Full Color Tutorial in PDF and DOC with over 65 Screen Shots to follow along
– 01 PSD File with my layers in tact
– 01 Practice Render
– 01 Practice Sunset Photo
– 01 Finished Background
– 01 Soft Round PS Brush in .ABR (this is a basic round brush included just in case you need one)
What you Need:
– Photoshop 7+ (CS Preferred) All screen shots are in PSCS 6 (other graphics programs may work so long as they have layer capabilities)
– I use a Wacom Intuos graphics tablet, it is useful for this but not necessary
– I have used the brush set "Washed Ashore" by Frozenstar in the Renderosity Marketplace, these are NOT included and if you would like to create waves on your own backgrounds you should have a set of wave brushes such as these or similar, not necessary but very useful!
***********************************************
The included files are yours to keep (see read me), though the PSD file is just for an example (though you can use it as a finished background or use the flattened one), you may use the practice render to work on and you may upload the results to the gallery. The included background is also yours to use as you would any of my purchased backgrounds!
Take your renders/images/photos to the next level, learn to combine your images to create more, create better, create backgrounds! Apply the knowledge here into your other work flows for other projects!
This tutorial was written using Photoshop CS6 but should work in any version of Photoshop 7+, you may also use Paint Shop Pro if you have knowledge of your program and can apply the basic knowledge of this tutorial to the tools within that program.
Enjoy the easy to use and easy to read PDF (or Word/Doc) tutorial, as you can quickly jump to each section and pick up where you left off!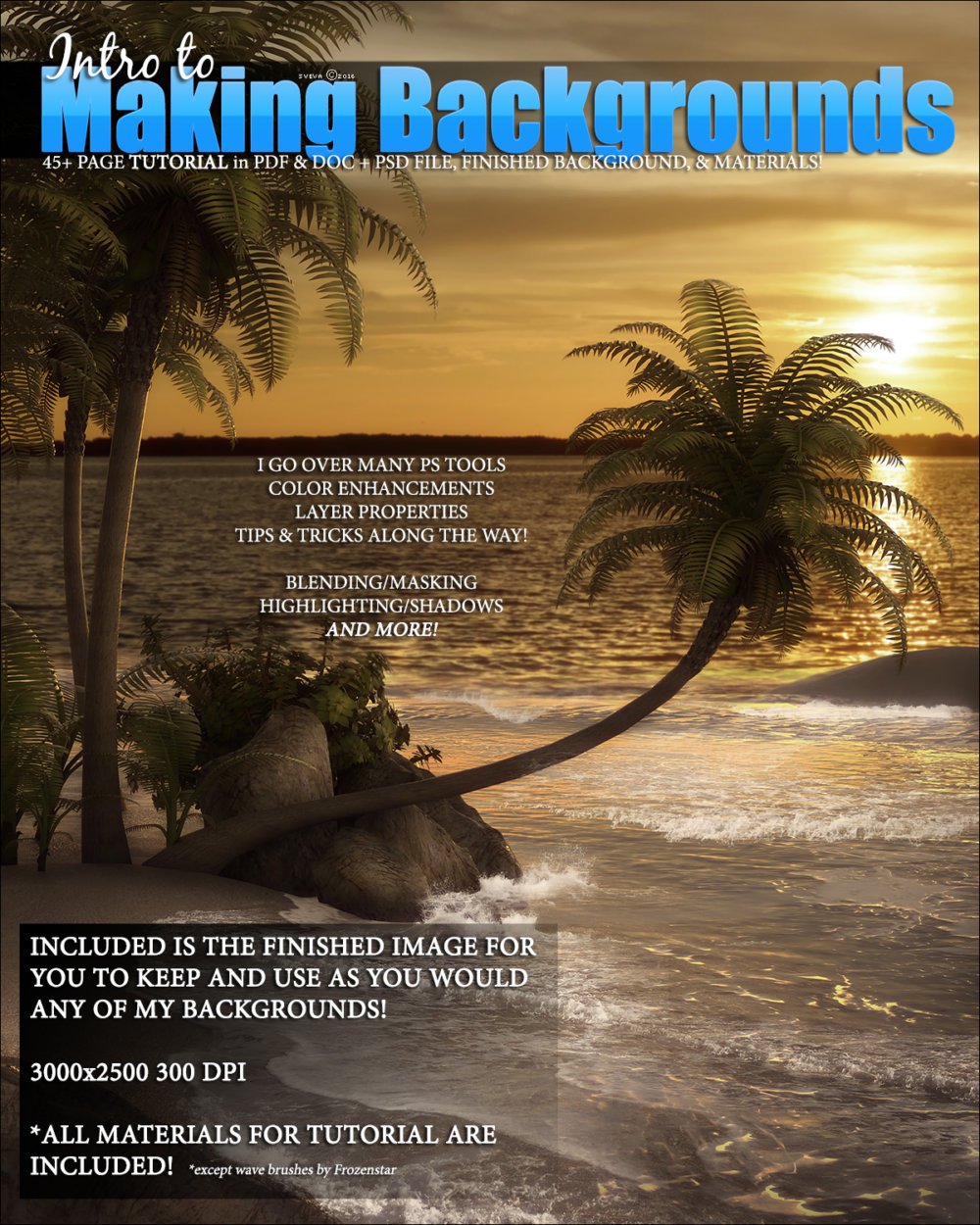 GRATEFUL MEMBERS



---