SWAN Dance Fascinator for Genesis 8 Females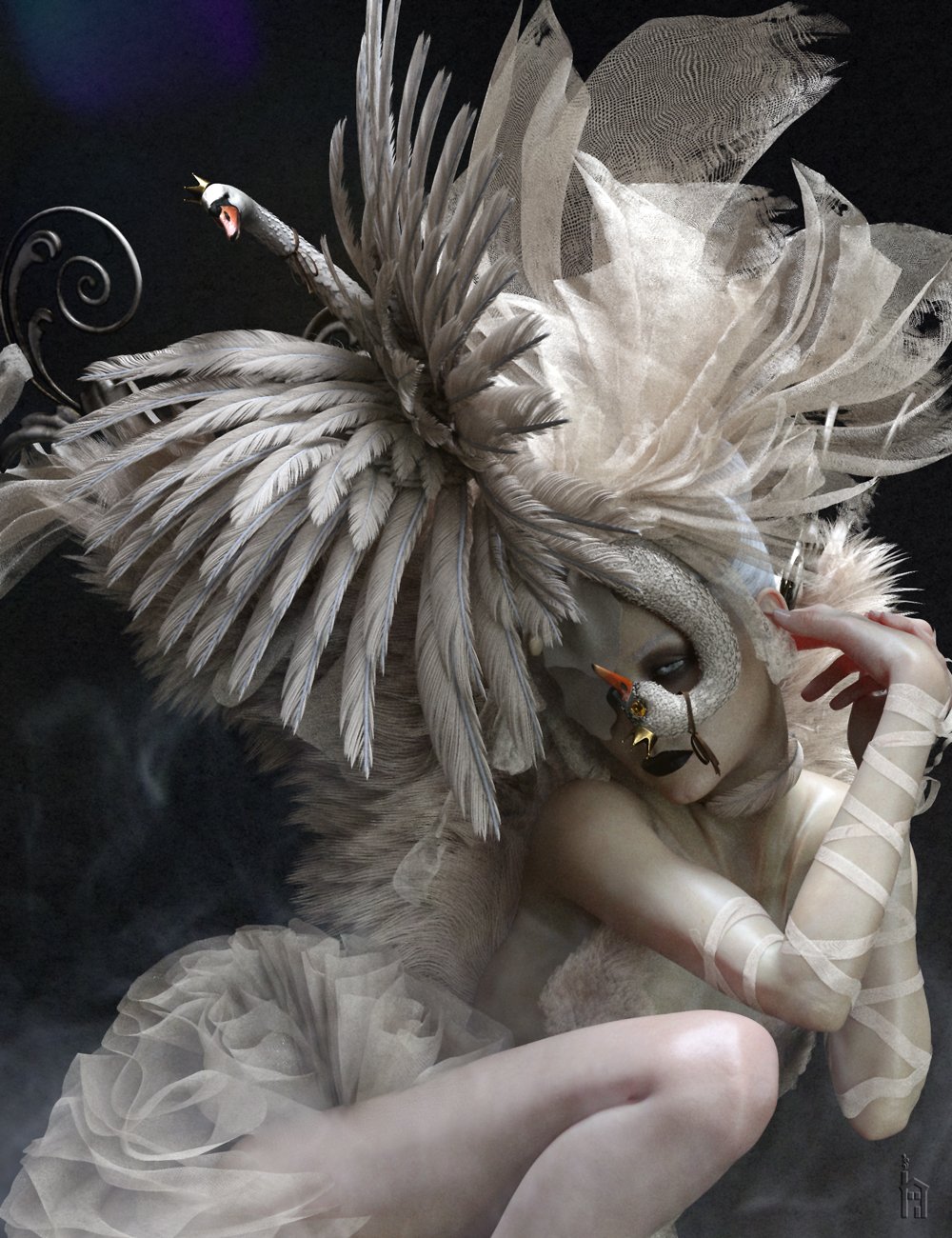 ---
Welcome to the charm and elegance of Swan Dance!
This set is inspired by Swan Lake, a ballet by Russian composer Pyotr Ilyich Tchaikovsky, who would later go on to write and compose The Nutcracker and The Sleeping Beauty.
On 4 March 1877, a new ballet premiered at the Bolshoi Theatre in Moscow. The story of the ballet is based on a Russian or German folktale.
The composer became fascinated by the life story of Bavarian King Ludwig II, who had supposedly been called The Swan King and died under mysterious circumstances by drowning himself in a lake. This likely served as Tchaikovsky's main inspiration for his lead characters Odette and Prince Siegfried.
The première received heavy criticism from the experts as they considered the ballet to be overly complicated. The German origins of the story evoked further suspicion, while the tale was considered nonsensical. However, despite all its detractors, the ballet racked up 41 performances in a span of 6 years, something that cannot be ignored. During the 1890s, Ivan Vsevolozhsky and Petipa decided to collaborate with Tchaikovsky to revive Swan Lake. However, on the 6th of November 1893, Pyotr Ilyich Tchaikovsky passed away during the initial planning stage of the project.
Swan Lake has become a constantly evolving form of art, a testament to the fact that most productions have made their own alterations in the order and number of dances and even crafted alternate endings. It remains one of the most popular works that is adored by both adults and children, making its appeal more powerful and endearing. Tchaikovsky was responsible for the evolution of ballet, and its influence on pop culture — that it came from the master of the ballet is further proof that it indeed is a work of art. Swan Lake may feel somewhat melancholic, but its thrill is absolute. It can be termed as a moment of pure exuberance, but only a moment.
The materials are optimized and tested for use in Iray.
SWAN Dance Fascinator is jam-packed to give you the flexibility of customization for your art!
Costume Kit and Swan Song Violin sold separately!
---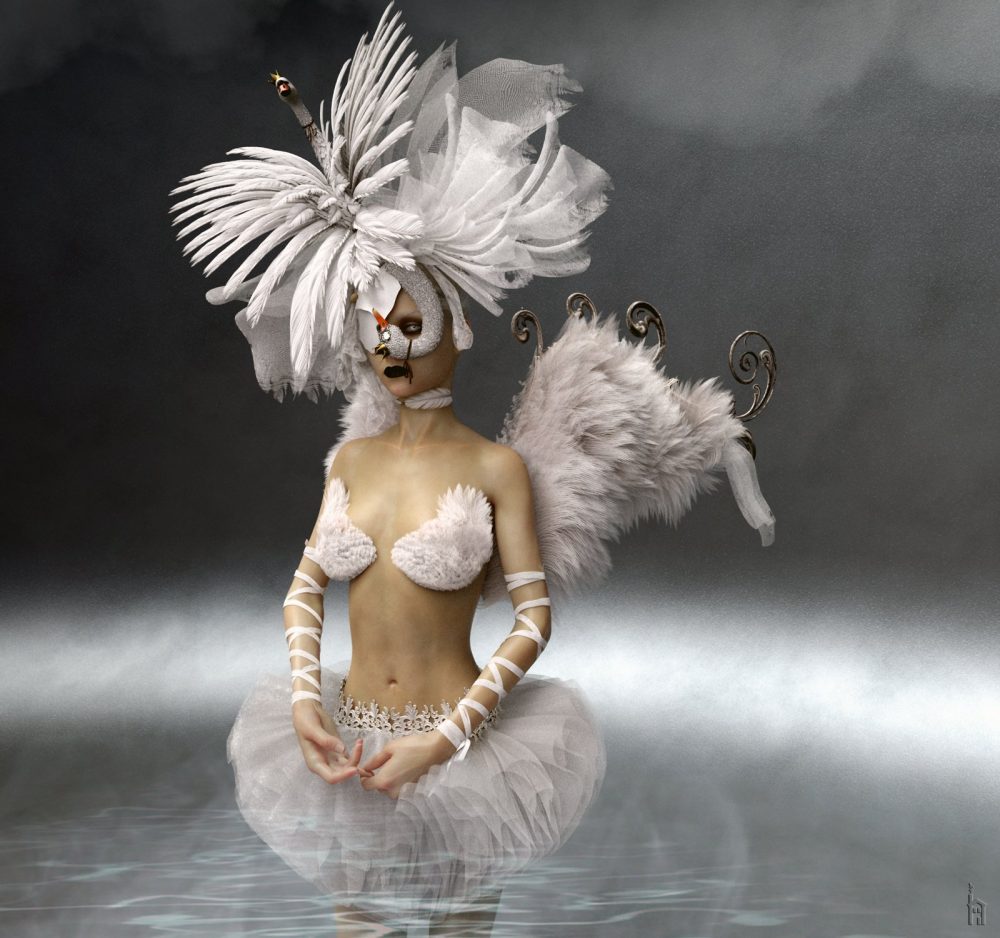 Download from QtyFiles Service
---