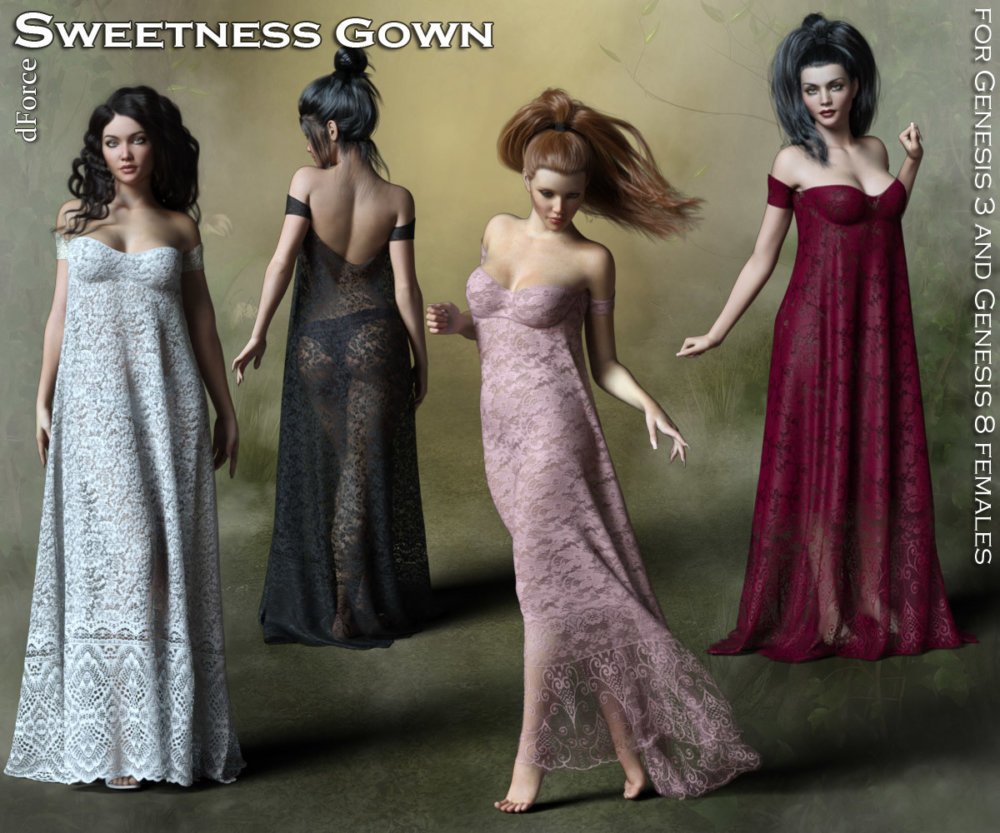 ---
⟣ Sweetness dForce Gown ⟢
The Sweetness Gown is a sexy, long, beautiful gown for G3 and G8, with a coordinating panty for each color/style. It has a plunging neckline reminiscent of the Renaissance.
Each of the six colors/styles included has the option of using the default, fairly opaque lacey surface, or a more transparent surface for the gown and/or the bodice, separately.
The gown is dForce only, the panties are conforming.
THIS PACKAGE INCLUDES:
– Sweetness Gown
– Sweetness Panty
– 6 default color/style materials
– 6 "more transparent" styles for bodice
– 6 "more transparent" styles for gown
– 6 coordinating colors for panty
The neckline of the gown may slip a bit lower than you would like in some poses, so I have included a "Raise Chest" morph for that situation. The hem of the gown will drape on the floor when using flat footed poses, and maybe just a bit in some cases with high heel poses. I have included several adjustment morphs that include:
Lower Gown Adj Back
Lower Gown Adj Front
Lower Gown Adj Left
Lower Gown Adj Right
Lower Gown Flare
Lower Gown Twist Left
Lower Gown Twist Right
Raise Chest
Raise Hem Front
Raise Hem Back
Raise Hem Left
Raise Hem Right
---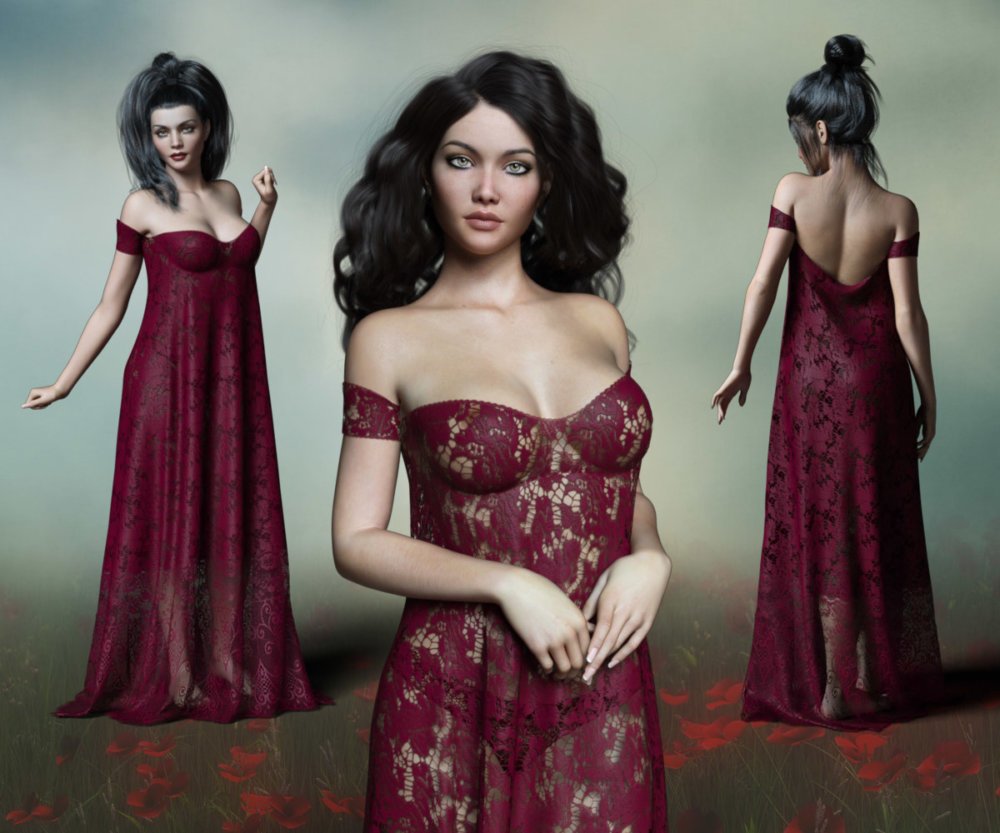 ---