Swimming Hall Part 1 – Clothing and Locker Room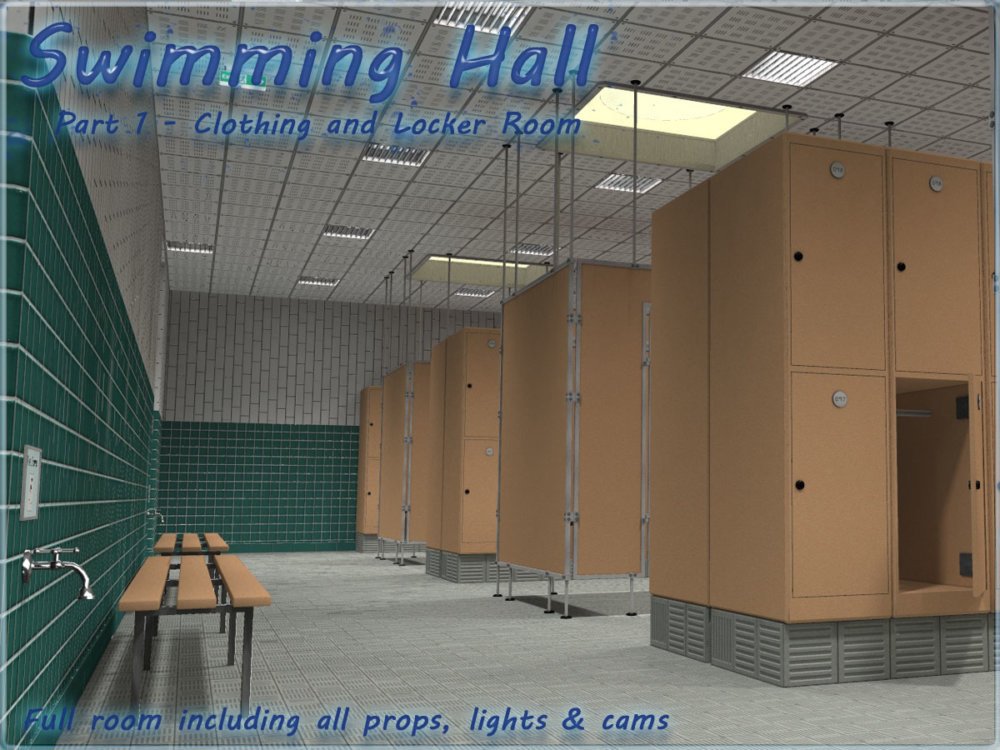 Herewith you get part 1 of our Swimming Hall Series.
Part 1 will bring you the full changing room and locker room.
All items are props assembled together. We have listen to your input and have moved away from figure based ridged items but instead use prop-group items.
All Cabins and Lockers have separate doors and items that can be moved/opened. Lots of abilities and high versatility.
Included in the Pack:
Props:
– Assembled Single Cabin
– Assembled single locker
– Assembled Room
– Assembled Full Room fully setup
– bank
– Various Signs
Single Props:
– All Single props (31 items)
Lights:
– Main Ceiling Lights
– Main Extra Lights
– Single Ceiling Lights
– Single Top Light
– Sun Light
Cams:
– Six different Dolly Cams
Two full preset scenes included.
Extra Materials included.
Clothing, wardrobe, towels etc not included!
Check out the big freebie area for additional stuff and add ons.
rem.: Item has been designed for Poser, works in D/S with a few limitations. Check read me for more information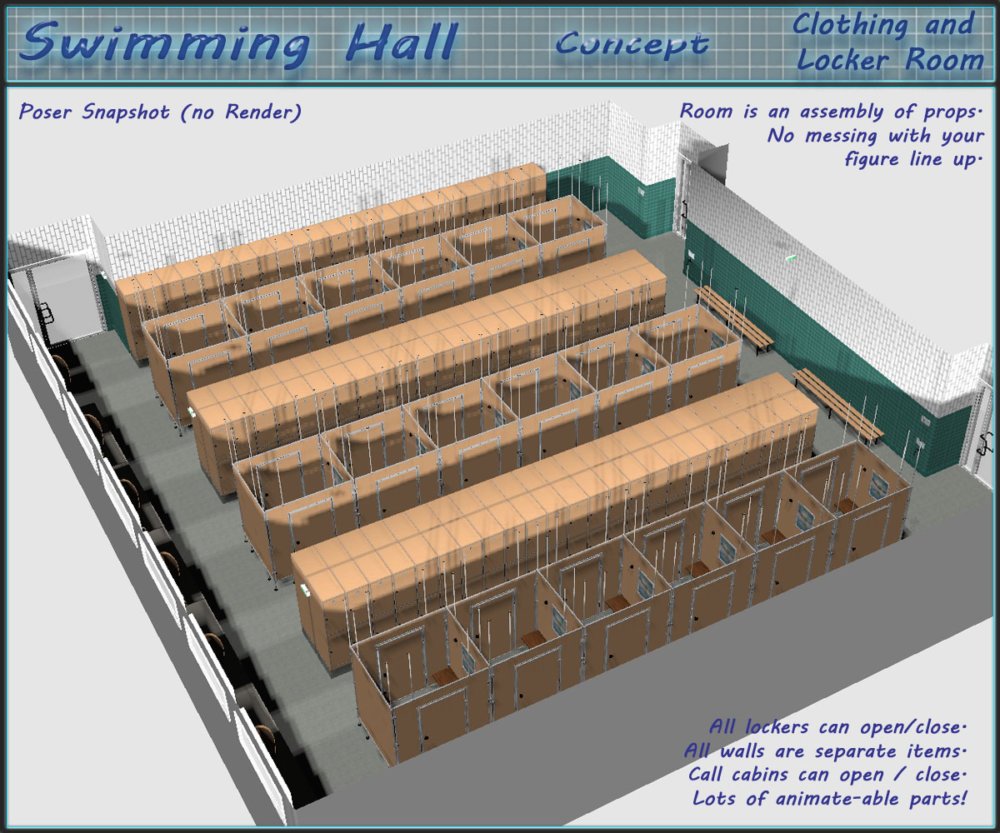 GRATEFUL MEMBERS





---