SY Pants Masculinizer Genesis Genesis 2 Genesis 3 Males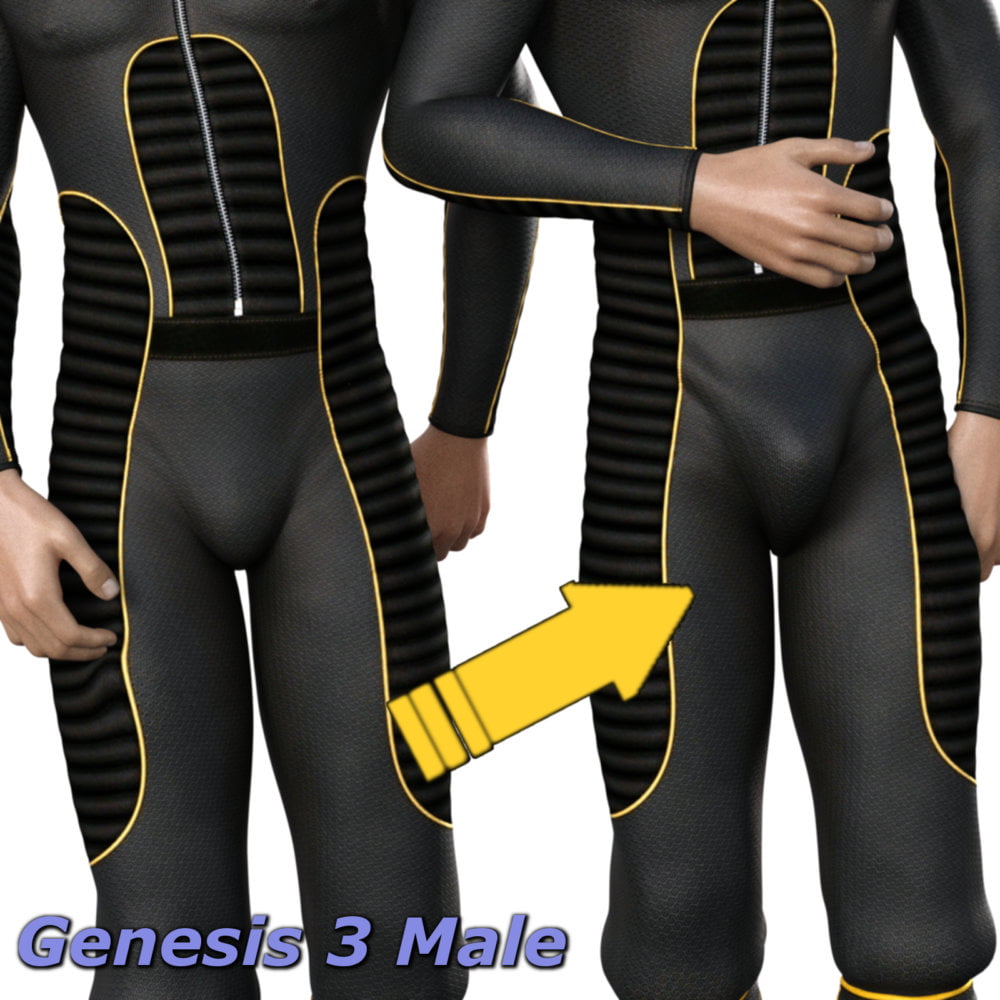 Pants Masculinizer is a set of projection morphs for Genesis, Genesis 2 and Genesis 3 to add masculine bulges to pants, bodysuits, and other lower-body clothing. There are five morphs for each figure, three bulges and two \"dress upward to the left/right\" morphs.
Because these are projection morphs, the dial will appear not to do anything if there is not clothing conformed. The morphs act only on the clothing, never the figure.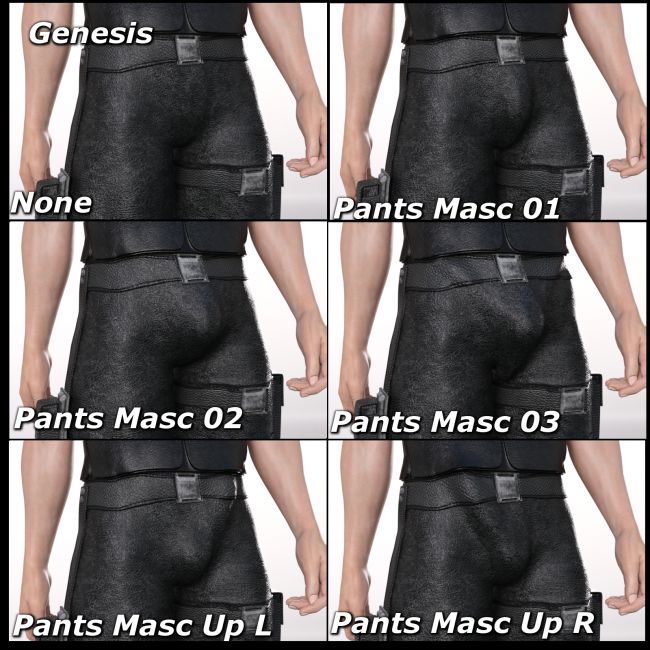 ---