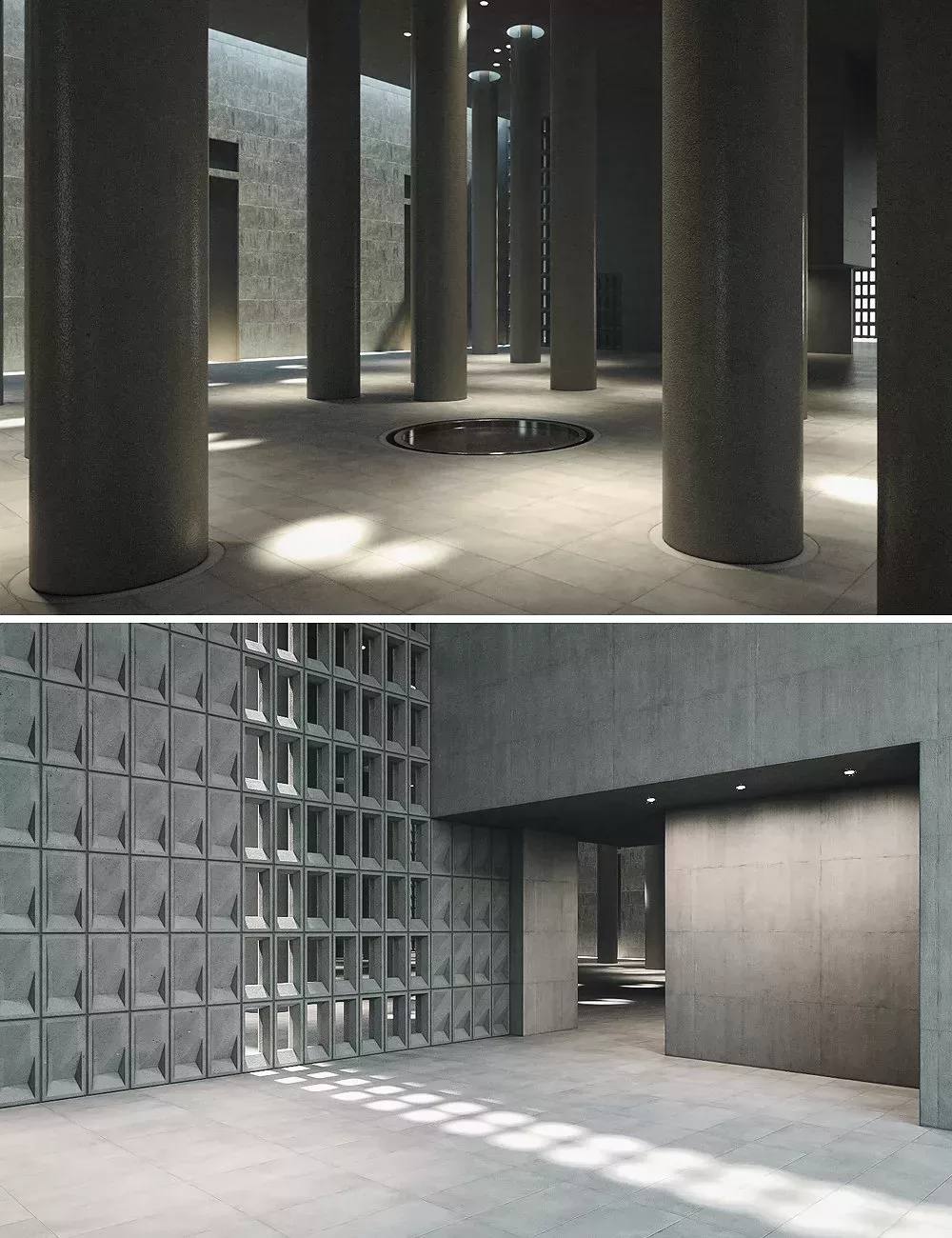 Taivaallinen, a Finnish translation of 'Celestial' This building is home to a monument, a shrine to lost souls.
Set amongst 223 lights, all controlled with an IES profile that replicate a starfield effect within the vast halls of the building. There are 4 light groups, each controlled with a master light and instances, change the master and the all the linked lights will change with it. There are decorative block windows surrounding the building, which allow natural light to flood into the rooms, creating a wonderful light effect.
There are 3 large rooms which can be used which ever way you wish, perhaps use them as chapels bathed in light through the decorative block windows?
This is a very large scale model, which in real terms stands 70m long x 45m wide x 11m high. It's a vast emptiness, perfect for hiding amongst the shadows or playing with the light.
Taivaallinen: (.DUF)
Taivaallinen Scene Preset – Complete render scene, with cameras and lights and render settings included.
Scene Sets:
Center Piece Water – To add a water effect to the central feature
Light Group Ceiling
Light Group High Bay
Light Group Utility
Light Group Outdoor
Taavaallinen
18 Render Cameras
Textures Include:
46 Texture, Bump, Normal, Gloss, Roughness and Occlusion Maps (4096 x 4096)
03 IES Light Files
---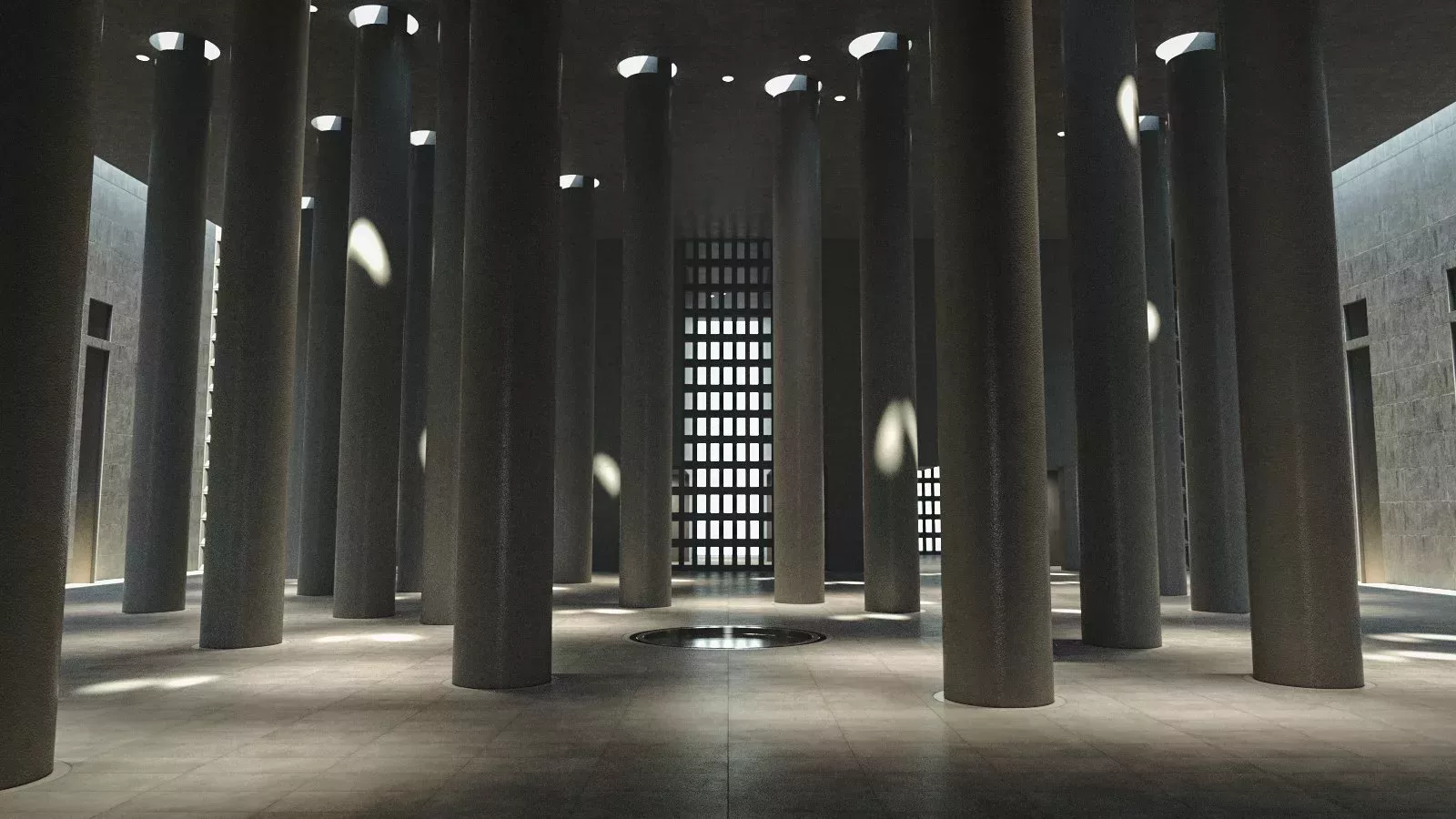 Download from QtyFiles Service
---