Talking to You Poses and Expressions for Genesis 8.1
---
A good conversation is the best way to express your feeling and you must show it in a natural and spontaneous way!
Talking to You Poses and Expressions for Genesis 8.1 contains 20 original poses (mirror, upper and lower body presets included for each pose) plus 12 face expressions (6 for Genesis 8.1 Female and 6 for Genesis 8.1 Male).
Combine poses between characters, mix the upper and lower poses with the expression presets, and get unlimited combinations for your scenes!
Talking to You Poses and Expressions for Genesis 8.1 (.DUF)
Genesis 8.1 Female
20 Full Body Poses (+20 Mirror)
20 Lower Body Poses (+20 Mirror)
20 Upper Body Poses (+20 Mirror)
06 Face Expressions
03 Zero poses (Full, Upper and lower body)
Genesis 8.1 Male
20 Full Body Poses (+20 Mirror)
20 Lower Body Poses (+20 Mirror)
20 Upper Body Poses (+20 Mirror)
06 Face Expressions
03 Zero poses (Full, Upper and lower body)
---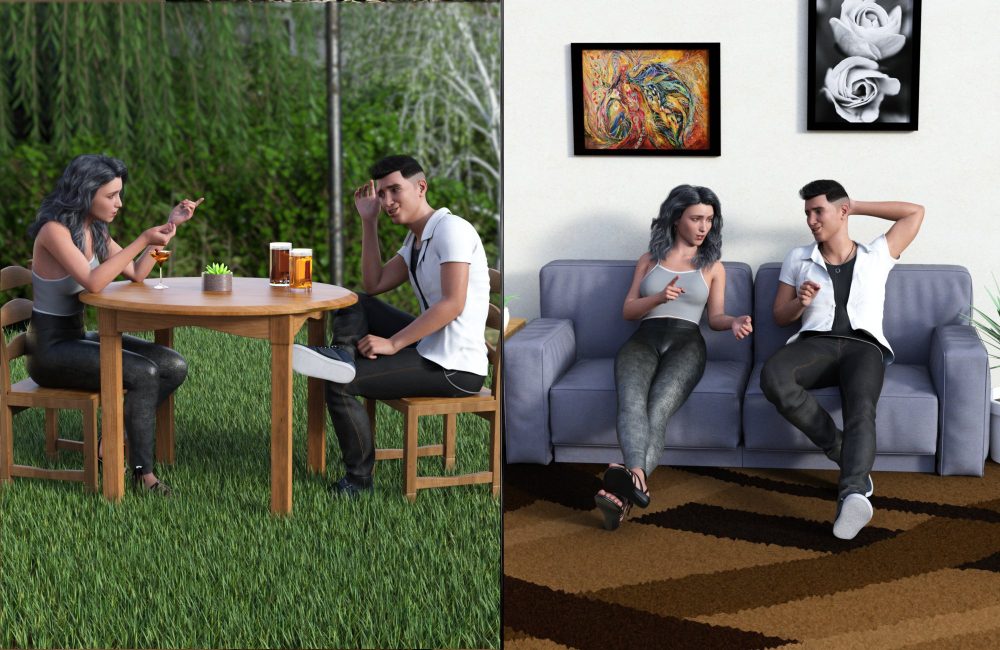 Download from QtyFiles Service
---