Tears With Mascara for Genesis 9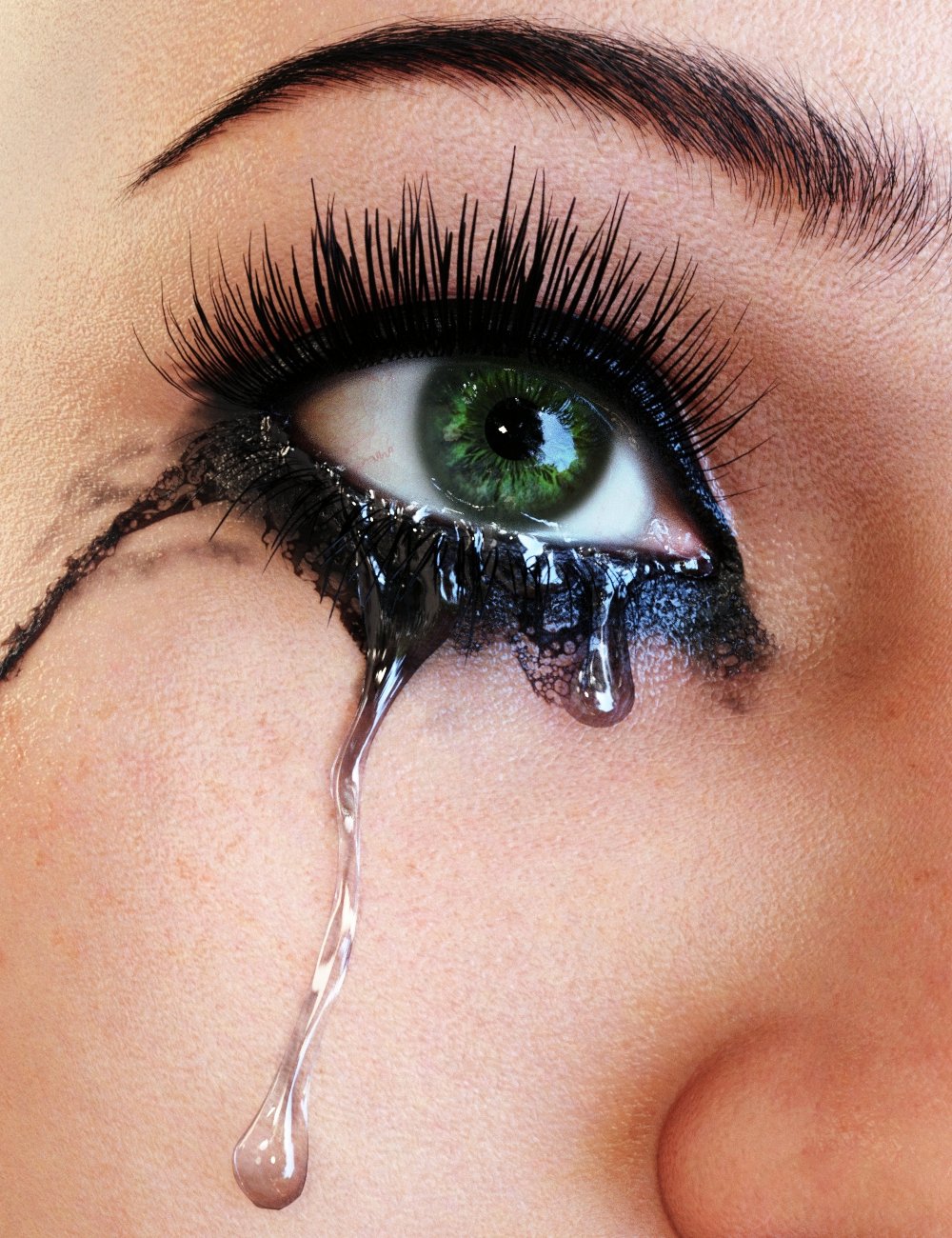 The joy of meeting, parting, sudden news… So many dramatic moments can be emphasized by expressive tears that leave wet mascara on the face.
Tears With Mascara for Genesis 9 includes 10 combinations of detailed tears with mascara and 10 different makeups featuring black eyeliner and additional strokes of mascara. Any combination of tears you like can be loaded from the library along with the corresponding makeup or solo.
Tears With Mascara is perfectly suited for any anthropoid character created on the Genesis 9 Base figure. They automatically, correctly, and beautifully support any expression on the face.
Tears With Mascara for Genesis 9: (.DUF)
Tears Combination with Mascara 01-10
Tears Combination with Mascara plus Makeup 01-10
Material Options:
Tears Combination with Mascara MAT 01-10
Makeup for Tears Combination with Mascara 01-10
Textures Include:
41 Texture, Glossy, Metallic, Refraction, and Transparency Maps (4096 x 4096)
Daz Studio Iray Material Presets (.DUF)
---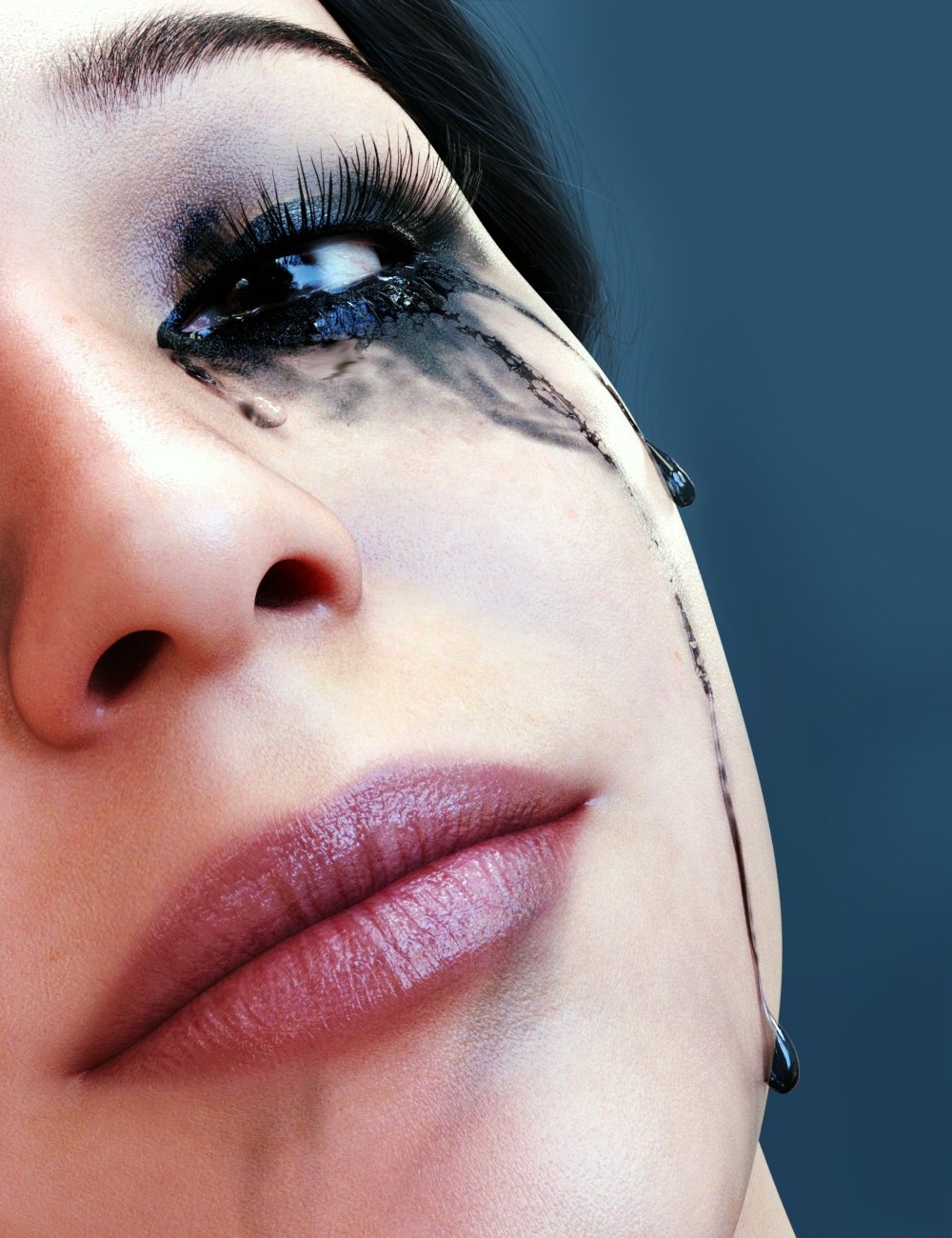 Download from QtyFiles Service
---