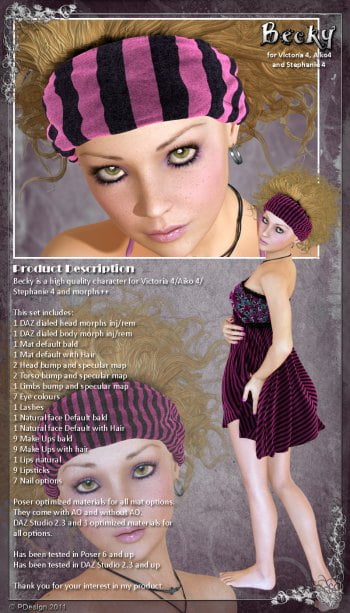 Becky is a high quality character for Victoria 4/Aiko 4/Stephanie 4 and morphs++
This set includes:
1 DAZ dialed head morphs inj/rem
1 DAZ dialed body morph inj/rem
1 Mat default bald
1 Mat default with Hair
2 Head bump and specular map
2 Torso bump and specular map
1 Limbs bump and specular map
7 Eye colours
1 Lashes
1 Natural face Default bald
1 Natural face Default with Hair
9 Make Ups bald
9 Make Ups with hair
1 Lips natural
9 Lipsticks
7 Nail options
Poser optimized materials for all mat options.
They come with AO and without AO.
DAZ Studio 2.3 and 3 optimized materials for
all options.
Has been tested in Poser 6 and up
Has been tested in DAZ Studio 2.3 and up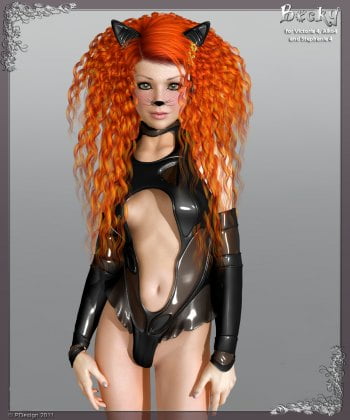 Download from QtyFiles Service
---