Tenera Morphing Armor for Genesis 2 Female(s)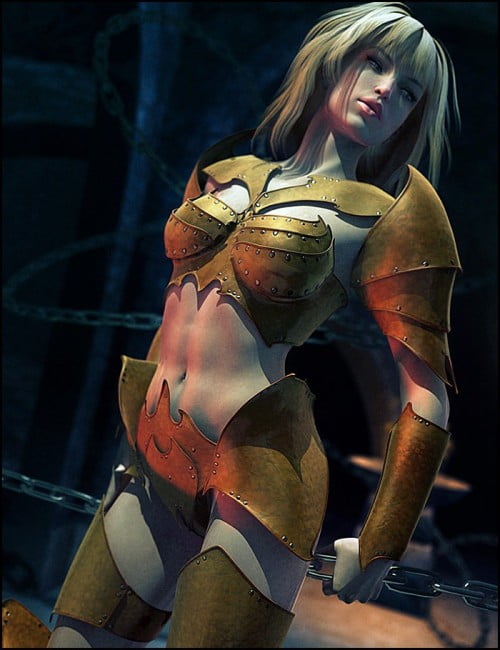 Tenera Morphing Armor is a ten piece ensemble delicately crafted with painted textures, refined weight maps, numerous morphs set under the contrast of blue and red lights.
Weight Maps: Customized weight maps to ensure that the clothing conforms naturally to Genesis at every twist and turn.
Shape Character: Each piece has a shaping morph tailor fit to the shape of Victoria 6 and Gia 6.
Shape Morphs: All pieces come with a wide array of segregated morphs. With ready made shaping poses to use as a base for your designs or the option start from scratch, armed with an arsenal of morphs.
Texture and Material: Choose from a variety of Textures and Materials – from studded leather to antique metal. Each comes with different specular settings so you can even go from suede to sheen.
LIGHTS: As a bonus, the package comes with three Light Presets that accentuate the luster in Materials and highlight the curves and edges of the Clothing Figure.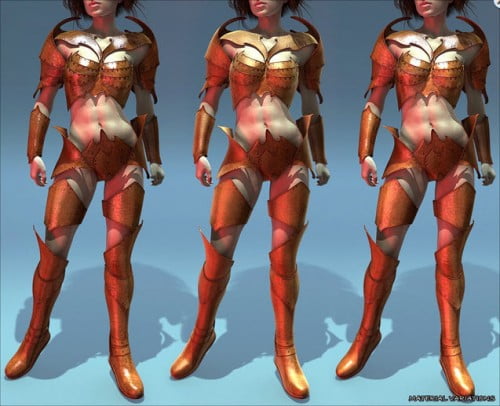 ---