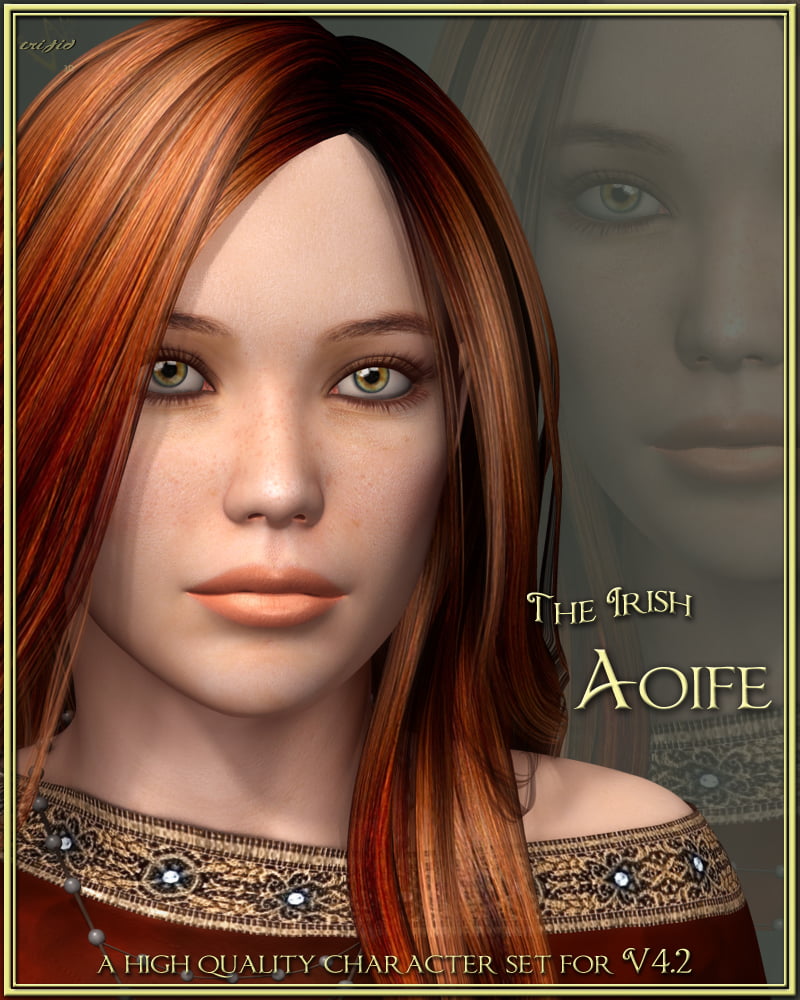 Aoife – The Irish
Aoife is a young lady from pleasant green Ireland.
Her fresh and natural face brings out her unique beauty based on celtic roots.
She will enchant you with her delicate pale skin tone and her lovely character.
So bring some fresh charming irish flaw to your runtime.
Aoife comes with a rich choice of options for make-up and lips especially designed to fit perfectly to her skin and character.
Her skin supports different render options including SSS and normal shader w/o Ambient Occlusion.
This is what you will get:
– separate INJ/REM Moprh Files for Face, Upper Torso, Body
– 03 Skin Mat Files supporting Normal, Normal AO and SSS shaders
– 09 MakeUp + 1 MakeUp neutral options
– 12 Lips + 1 Lips neutral options
– 08 Eye color options
– Tear On/Off option
– 02 Lash options
– 44 Texture Maps in total
Required products:
DAZ: Victoria 4.2 Base (http://www.daz3d.com/i/shop/itemdetails/?item=4783)
DAZ: Victoria 4.2 Morphs++ (http://www.daz3d.com/i/shop/itemdetails/?item=4787)
Required software:
Poser 6 or above. (SSS shaders require Poser 9 or PoserPro2012)
All Promos were rendered in PPro2012, using 1 IBL, 1 Spot or Infinite Light, Raytrace and Indirect Light set ON.
Please note that use of different lighting gives different render results.
The product was tested on PC/Win with Poser 8, PoserPro2010 and Poser 9, PoserPro2012 and should work for Poser Versions 6+.
Please be advised that this product is released for ***POSER ONLY*** in the windows-versions listed above.
The product may work in DAZ Studio, but I will not provide support for DAZ Studio and/or MAC.
Figures, Perfect V4 Complete, Hair, Clothing, Props and Lights are NOT included.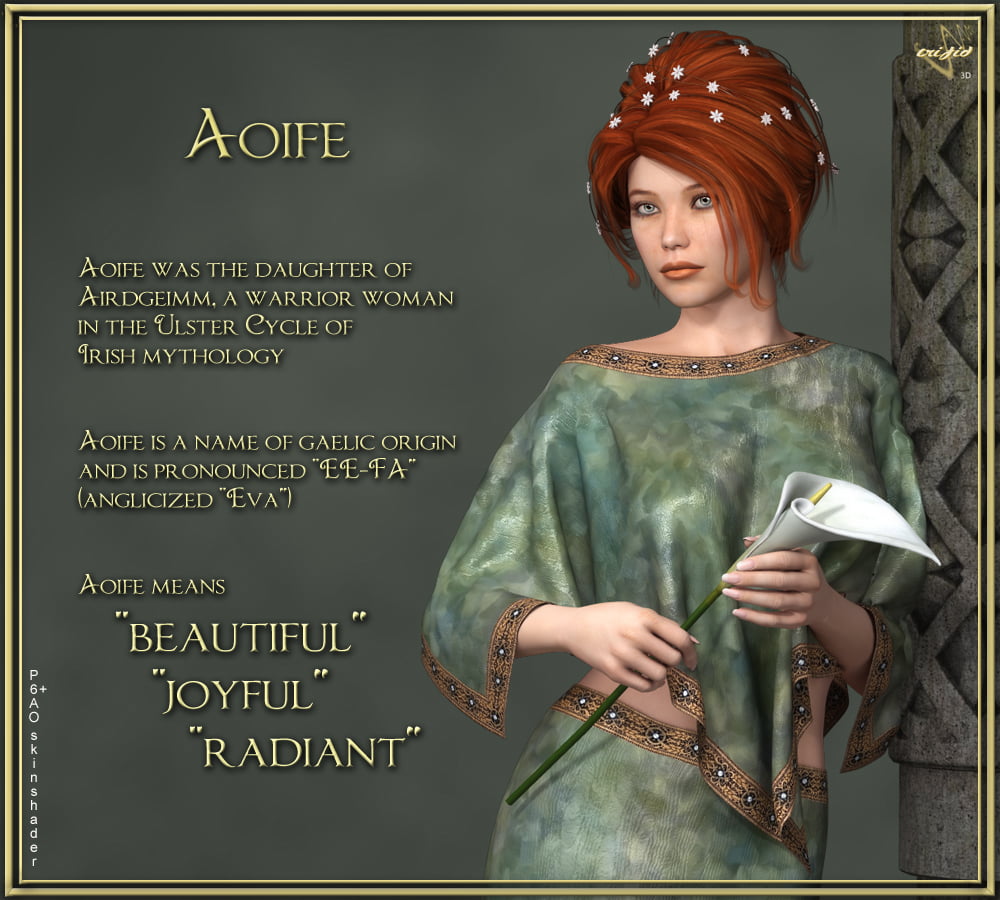 GRATEFUL MEMBERS


---