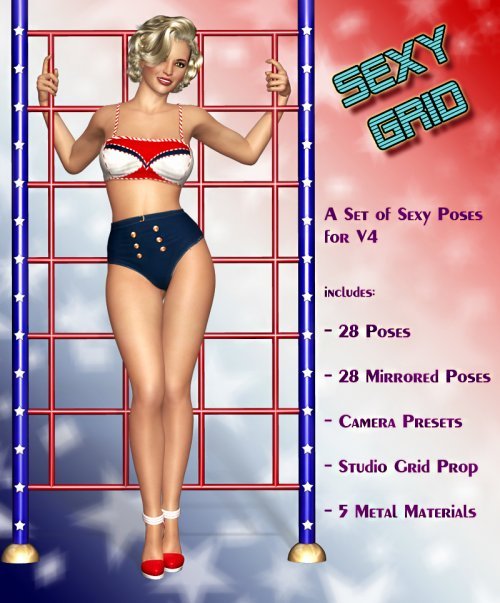 A set of sexy poses for V4 and a studio grid prop.
Camera settings are also included to help you to get most out of
the poses right away.
The product includes:
– 28 poses
– 28 mirrored poses
– Default camera settings for each pose
– 01 studio grid prop with morph dials:
– "grid up down" to adjust the grid height within the prop-frame
– "hide stars ornaments" to toggle between show/hide stars ornaments
– 05 metal material options to apply to the studio grid prop's components
Please be advised:
– Eye positioning is approximate and related to default camera settings for each pose
(appearance depends on light settings)
– Poses have been designed for unmorphed V4 with average high heels in mind.
Poses may need adjustments depending on body morphs and shoe models. A "grid up down" morph has
been provided for the grid prop to help you to adapt poses to shoe models. However manual adjustment
may be required.
– V4-Character, Hair, Clothes, Background, Lights, Expressions are NOT included.
The product was designed and is optimized for Poser.
DAZ Studio Users:
– The prop and poses will work in DAZ Studio (tested in DS 4.6).
– Materials for the prop will need manual adjustment.
If you have any question you can contact me by sitemail.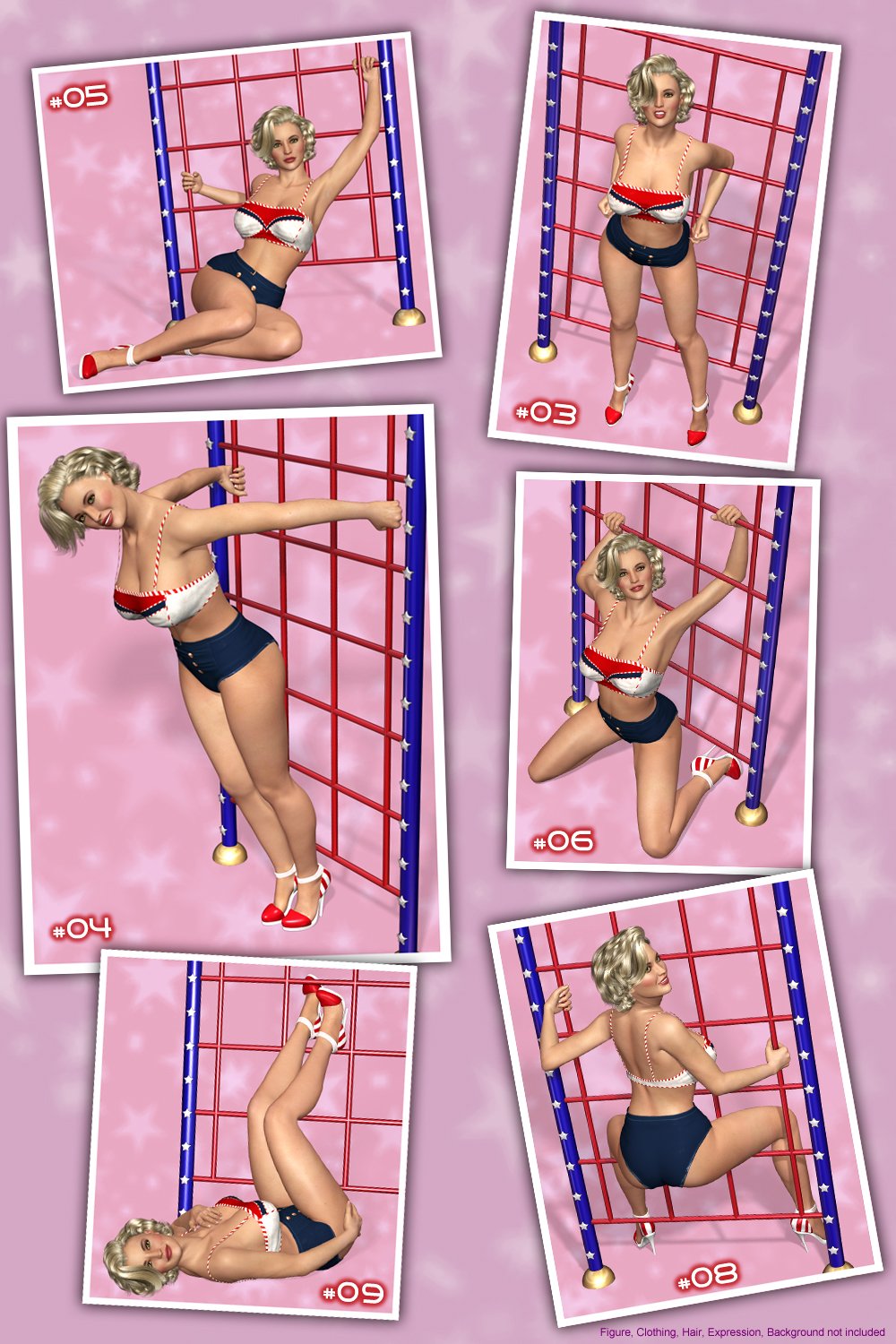 ---