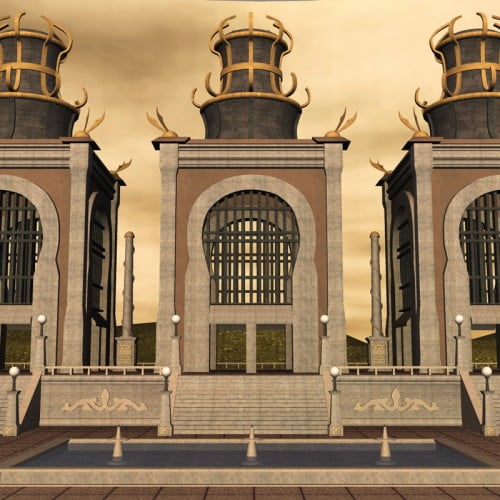 The Centuri Towers prop is loosely based on the model developed by Blackpool Studios and is uniquely adapted for Poser. The Centuri Towers prop replicates a futuristic structure on a grand scale. Although the prop simulates a large virtual space the entire loaded set is relatively small in comparison.
The Centuri Towers prop set features a stunning futuristic architectural style with hi resolution textures that look great from a distance or from extreme close up renders.
The prop includes everything you need to set up a beautiful futuristic or fantasy style scene including:
* The elegant tower model itself.
* Separate platform model with stairs, and futuristic lighting fixtures.
* A large tiled pad that all the structures rest on.
* A large fountain prop with three water jets.
* A sculpted terrain with rolling hills.
* Futuristic stone monuments.
* Curved panoramic backdrop to host an included alien sky image.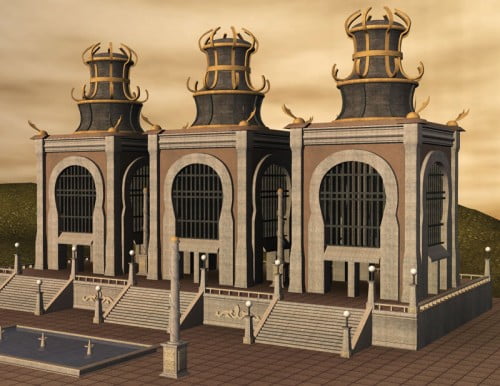 ---