The Enclosure for Zoo Pool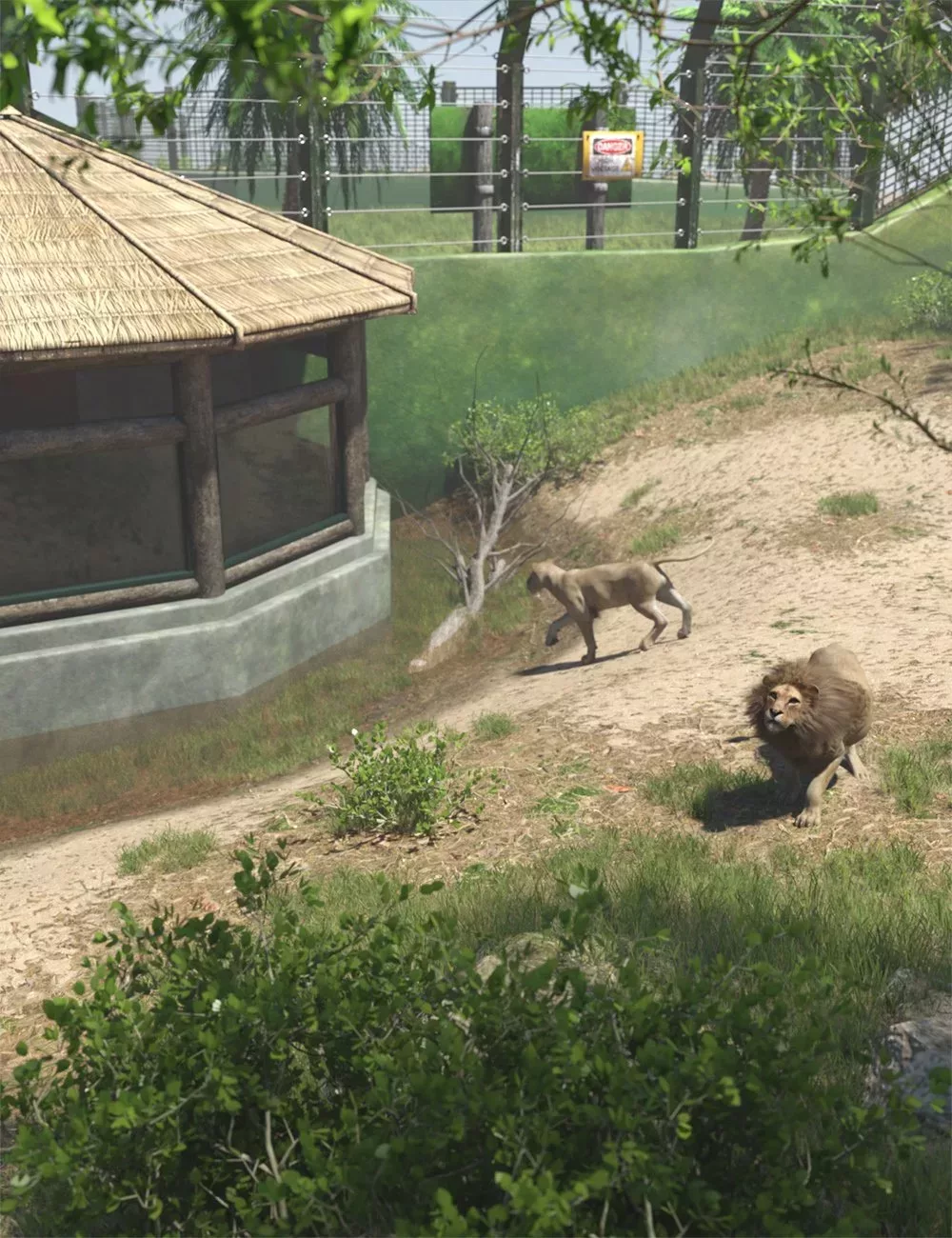 An expansive enclosure add-on for the Zoo Pool by Predatron.
Includes several new bushes, an Acacia tree, floodlights, a dead tree, an electric fence, and wooden sidings.
Material settings for the floodlights can easily turn the scene from night into day.
Optimized for DAZ Studio and Iray.
The Enclosure for Zoo Pool: (.DUF)
Presets (.DUF)
Enclosure Ground plus Attachments
Enclosure Ground
Enclosure Ground Loaded
Props (.DUF)
Acacia Tree
Bush 01
Bush 02
Bush 03
Bush 04
Concourse
Dead Tree 01
Floodlights
Wearables (.DUF)
Electric Fence
Fence Fill
Wooden Sides
Materials Iray (.DUF)
Acacia Tree
Bush
Concourse
Dead Tree 01
Electric Fence
Enclosure Ground Grass
Enclosure Ground Shell
Enclosure Ground Water
Enclosure Ground
Fence Fill
Floodlights Off
Floodlights On
Large Planter
Sign
Wooden Sides
Zoo Pool
Textures Include:
129 Base Color, Bump, Displacement, Normal, Roughness, Transparency Maps (256 x 256 to 8192 x 8192)
Texture Templates available through the Product Library
Daz Studio Iray Material Presets (.DUF)
---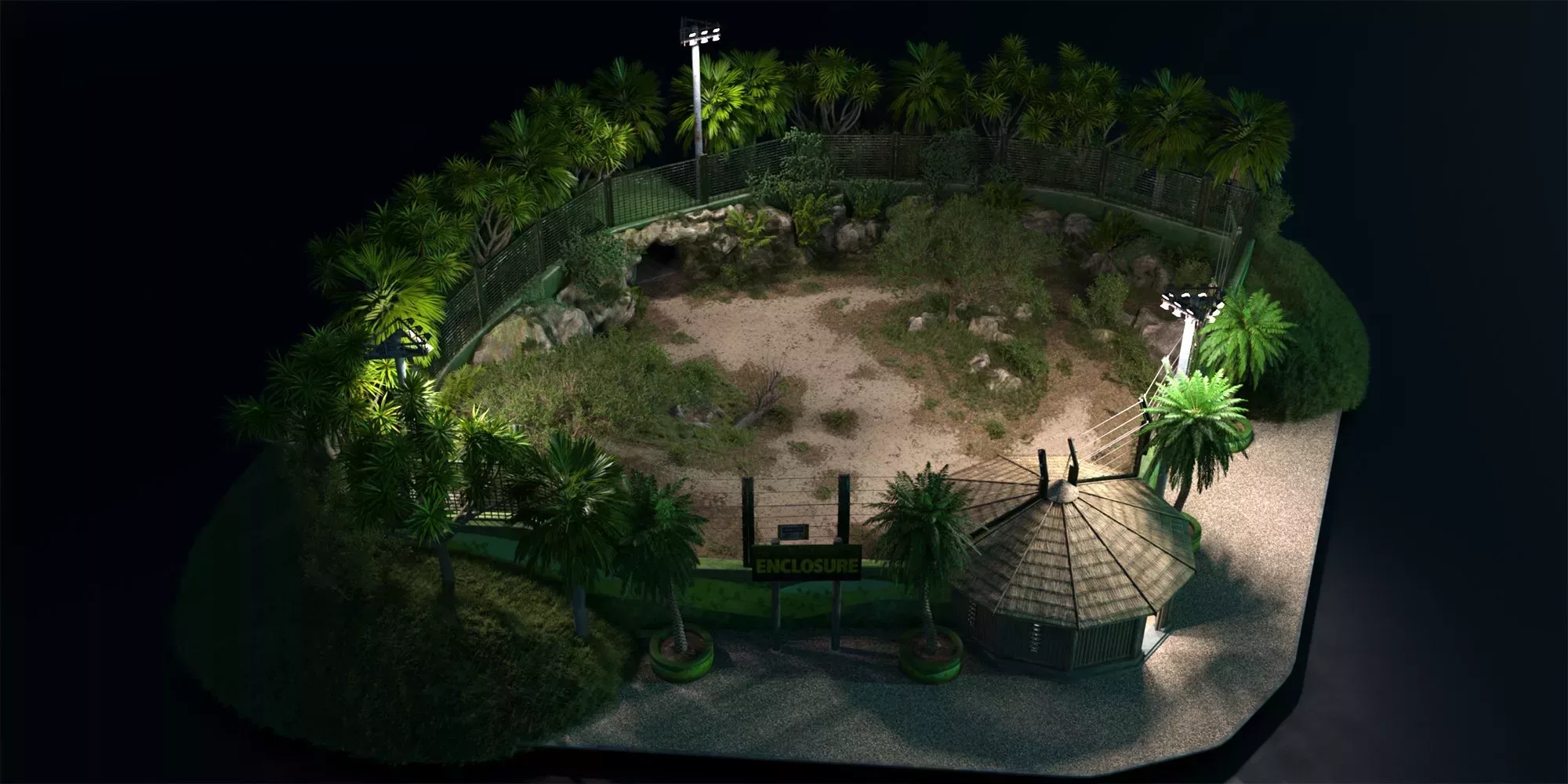 Download from QtyFiles Service
---