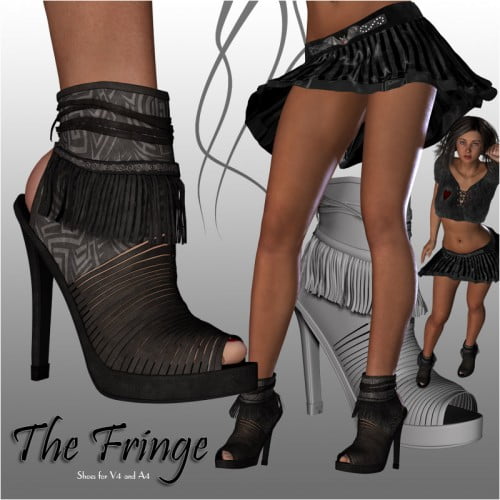 The Fringe is a pair of sassy, fabulous high heel shoes with lots of style and, you guessed it, fringe!! These open-toed stilettos are ankle hugging, strappy, fringy, and you gotta' have 'em.
The package includes:
The Fringe Shoes, L & R (.cr2 and .obj)
4 mat poses to apply textures
1 mat pose/morph for character feet
Be sure to apply the "Fringe Foot Pose and Morph" to V4 when using the shoes.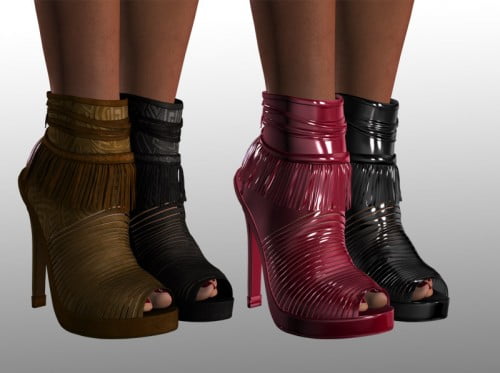 ---