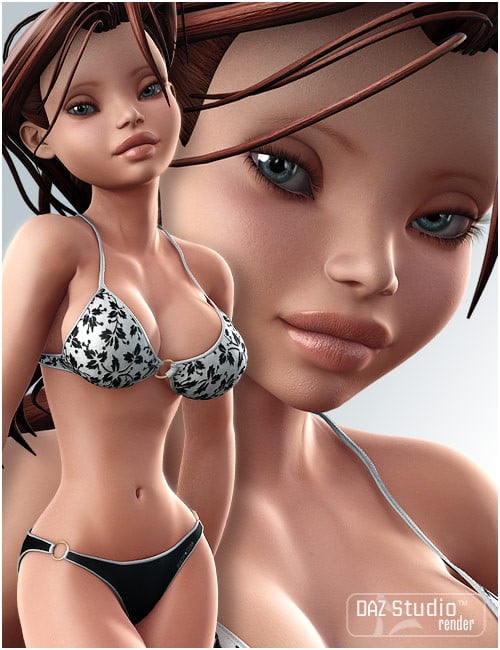 She has finally arrived, the most anticipated figure release of the year! This new version of the Girl is stunning and full featured as is, but since she was built using the same Unimesh as Victoria 4, she can now take advantage of many of the products that are also based on Victoria 4 like morphs, poses, and textures. The investment you've made in V4, Aiko 4, and V4 Elite pays big dividends with the Girl 4. The mix-n-match options are almost limitless.
In addition, items made for Victoria 4, Aiko 4, V4 Elite, or the Girl can be made to fit each other with minimal adjustments by DAZ 3D and our Published Artists, which means the Girl 4 will have a sizable wardrobe right from the start. That is the strength of DAZ 3D's Unimesh.
The Girl 4 Base product contains 15 poses, 15 expressions, Puppeteer presets, a toon texture, and the Girl 4 hair. Act now and add this versatile beauty to your runtime today!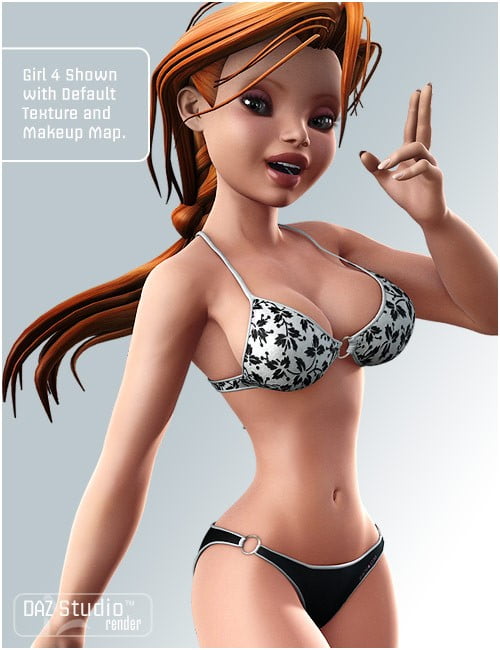 ---